Queen of Puddings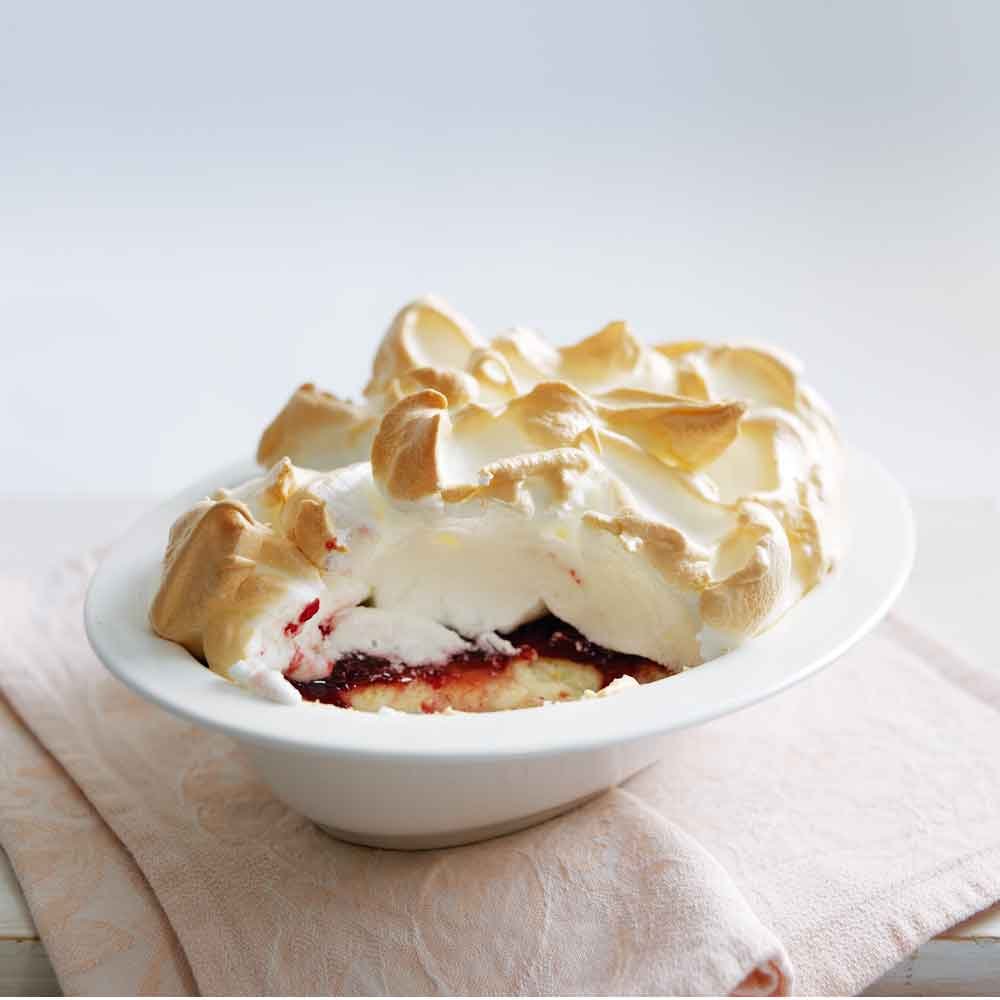 Ingredients
110g (4oz) white breadcrumbs
25g (1oz) caster sugar
Grated rind of 1 lemon
450ml (¾ pint) milk
25g (1oz) butter
3 egg yolks
2 tbsp raspberry jam
•
For the meringue topping:
2 egg whites
75g (3oz) caster sugar
1 tbsp granulated sugar (optional)
Instructions
1
Put breadcrumbs, sugar and rind into a basin. Toss lightly together to mix.
2
Pour milk into a saucepan. Add butter and heat gently until butter melts.
3
Pour on to breadcrumb mixture. Stir well and leave to stand for 30 minutes.
5
Pour into a 900ml (1½ pint) greased ovenproof dish.
6
Bake at 170°C (325°F) Mark 3 for 30 minutes or until firm and set.
7
Remove from oven and spread with jam.
8
Cover with whirls of meringue. See below for preparation.
9
Return to oven and bake for a further 30–40 minutes or until meringue is pale gold.
10
Meringue Topping
Put egg whites into a clean, dry bowl. Beat until stiff and peaky.
Gently fold in caster sugar with a large metal spoon.
Emily Davenport