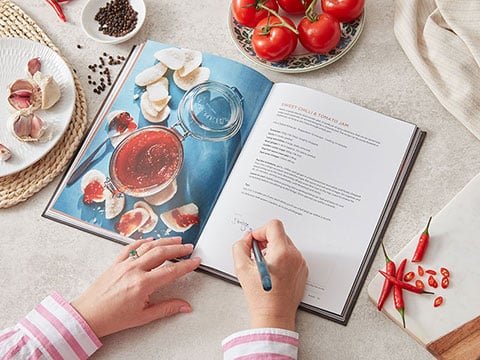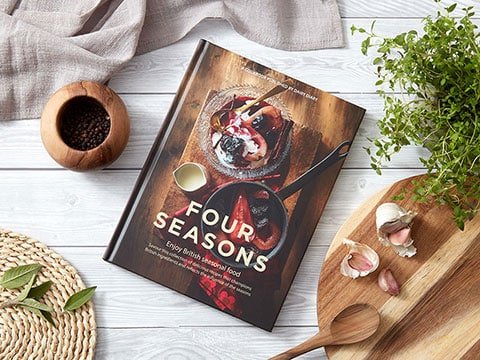 If you're wondering what to do with that glut of tomatoes, with those foraged blackberries, or you're just looking for inspiration for seasonal meals, this is the book for you
Whilst reducing cost and food miles, discover delicious new ideas for cooking with British ingredients in this beautiful new cookbook. Scroll down to find out more or explore the recipes.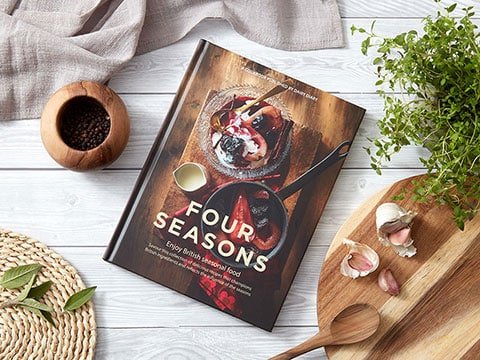 The Best of British Seasonal Food
We are fortunate to live in a country with four distinct seasons, providing us with a superb variety of foods. When ingredients are in season they taste better and are generally more nutritious.
Chapters That Reflect the Season
This cookbook is split into four seasonal chapters, crammed full of imaginative recipes to help you make use of the ingredients you have and cook delicious food to match the mood of each season.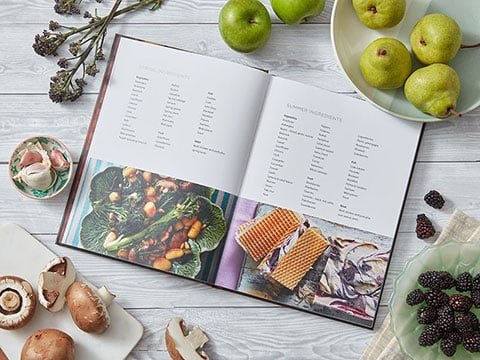 There are helpful suggestions for sourcing, planning, storing and preparing seasonal ingredients and a list of foods available during each season; this can vary by region and is also dependent on the weather.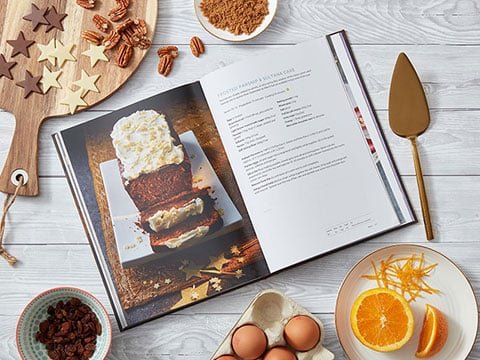 Sumptuous seasonal recipes tried and tested by us…
Enjoy fresh, vibrant salads in summer and comforting dishes in autumn to fabulous festive food in winter
75 triple-tested recipes
A stunning photograph for every recipe
Seasonal ingredients
Where to find foods in season
Planning and storing
Quick meal ideas
Delicious recipes for spring, summer, autumn and winter
Nutritional information
Cook's tips
'Triple-tested so you can be sure they'll work every time.'
Try these mouthwatering recipes from Four Seasons
Delicious recipes for spring, summer, autumn and winter. Size: 210 x 275mm (8¼ x 10¾").
View our full cookbook range...