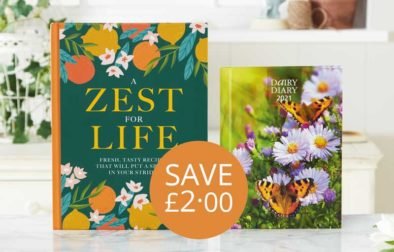 Don't miss our fantastic deals! Dairy Diary & A Zest For Life bundle for just £16.84 – save £2.00. Dairy Diary Set & A Zest For Life bundles for just – £18.98 – save £2.00. Better hurry now!
Fresh tasty recipes that will put a spring in your stride. A Zest For Life will make eating well effortless, with easy to prepare and delicious recipes made with ingredients that taste great!
The iconic Dairy Diary 2021 is an A5, week-to-view diary featuring weekly inspirational recipes. It's the perfect 2021 diary for planning your busy life. Loved by millions for 40 years!
PUT A SPRING IN YOUR STRIDE!
Discover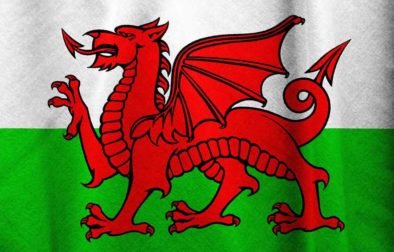 The patron saint of Wales