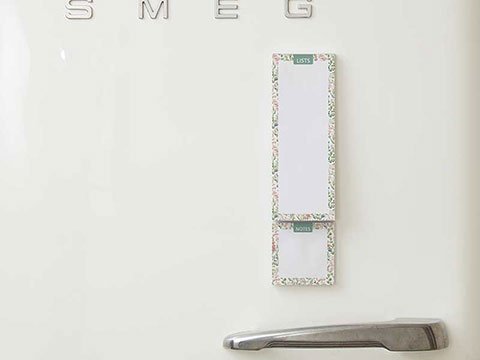 Pretty design to complement the Dairy Diary Range!
Super-handy notepad and post-it notes; perfect to keep on the fridge or worktop. Scroll down to find out more.
Plan meals and shopping throughout the year!
This handy notepad with post-it notes has a magnetic board to affix to the fridge so you can write lists and notes every time you think of something you need.
View our full Gifts & More range...