Jammie Biscuit Blondies
A fun, sweet and jammy treat! Jammie Biscuit Blondies are taken from the
Dairy Diary
2024.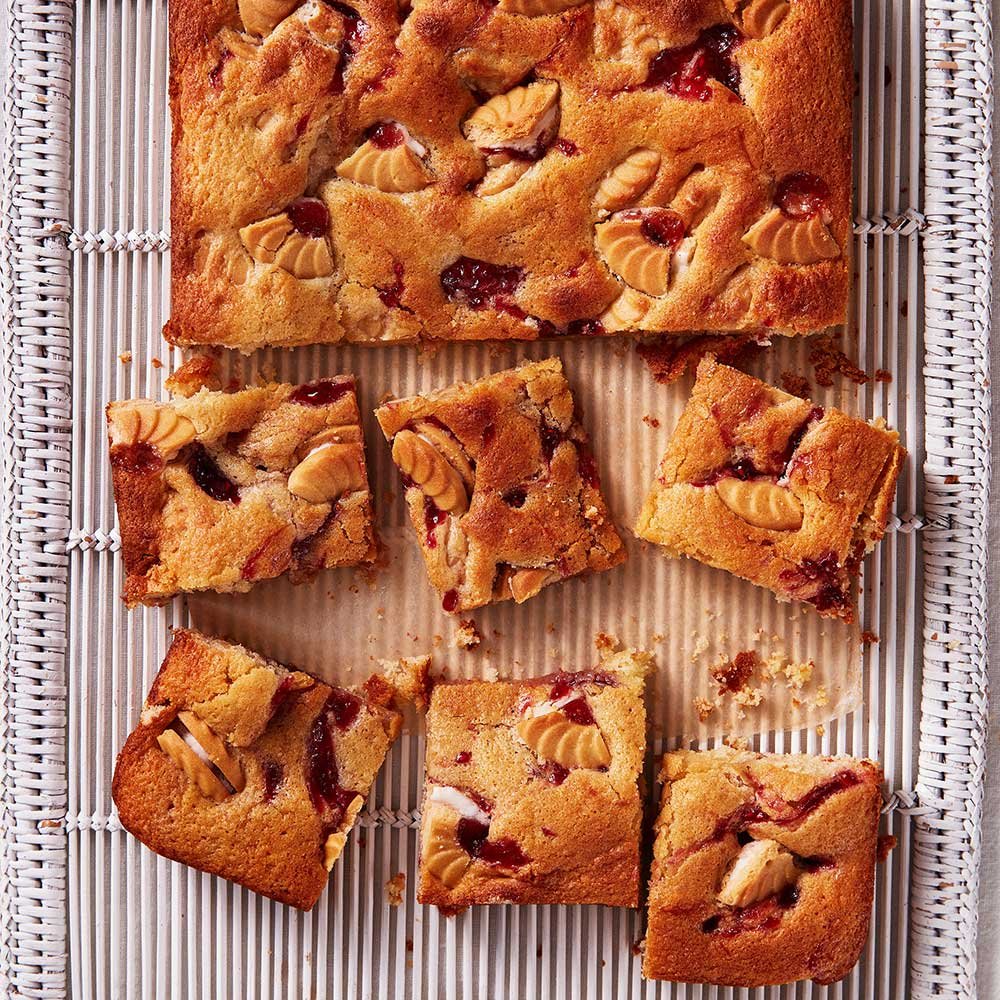 Ingredients
White chocolate 100g bar, chopped
Lightly salted butter 75g (3oz)
Eggs 2 medium
Caster sugar 75g (3oz)
Plain flour 150g (5oz), sifted
Baking powder ½ tsp
Jammie biscuits 12, quartered
Raspberry jam 2 tbsp
Instructions
1
Preheat oven to 200°C/180°fan/Gas 6. Grease and line a 26 x 20cm (10 x 8in) baking tin. Meanwhile, put chocolate in a pan with butter and heat gently until melted.
2
Beat eggs and sugar together, then fold in flour and baking powder. Fold melted chocolate into mixture, then biscuits and finally swirl in jam.
3
Spoon into prepared tin and smooth the top. Bake for about 15 minutes until risen, lightly golden and slightly crusty on top – the mixture will be slightly soft underneath.
4
Leave in tin for 5 minutes, then cool on a wire rack. Cut into 12 pieces.
Emily Davenport