30th November is St Andrew's Day.
Every 30th November, Scots all over the world celebrate their Patron Saint.
St Andrew became the official patron saint of Scotland in 1320, when Scotland gained independence from England with the signing of The Declaration of Arbroath. However, St Andrew's Day has been celebrated for over 1000 years, with feasts in honour of St Andrew being held as far back as 1000AD.
St Andrew was not actually Scottish at all, but one of Jesus Christ's apostles, who was chosen for his charitable and 'saintly' characteristics.
Despite the fact that St Andrew has stood as Scotland's patron saint for so many years, it wasn't until the 18th century that the popular celebration of his day became commonplace.
Did you know: St Andrew is also the patron saint of Romania, Greece, Russia, Ukraine and Poland.
More recently, St Andrew's Day has become more and more special to Scots and ranks as one of three major dates during the winter period – the others being Hogmanay and Burns night. St Andrew's Day on November 30th starts off Scotland's Winter Festival and people across the country gather to celebrate St Andrew and share good times.
St Andrew's Day is marked with a celebration of Scottish culture, including dancing, music, food and drink, with parties going on long into the cold winter night.
Scotland is a country with many contrasts.
From the lush meadlow lands of the southern borders to the hills of the Grampians in the north and the islands scattered around the coast, Scotland is varied with a rich history of delicious fare.
From nutritious Scottish oats providing a hearty breakfast to comforting soups, sweet soft fruits, melt-in-the-mouth biscuits and cakes, a wide variety of excellent quality meat and game and of course not forgetting the haggis, the list of Scottish specialities goes on!
Here are just a few of our favourite Scottish-inspired recipes for you to try:
The addition of Dundee marmalade gives these scrumptious sweet treats a zesty twist!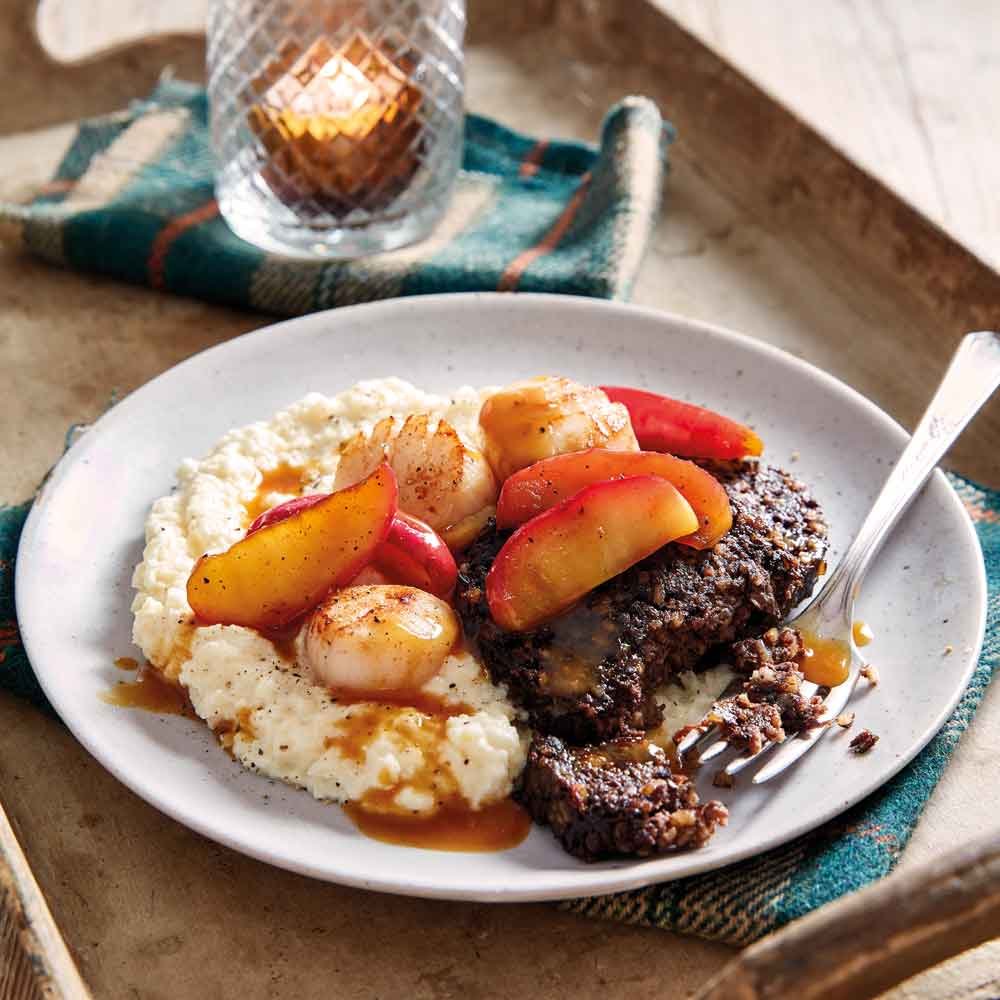 Maybe the most famous of Scottish delicacies – the Haggis! Served with scallops, apple and whisky this makes for a delicious St Andrew's Day supper.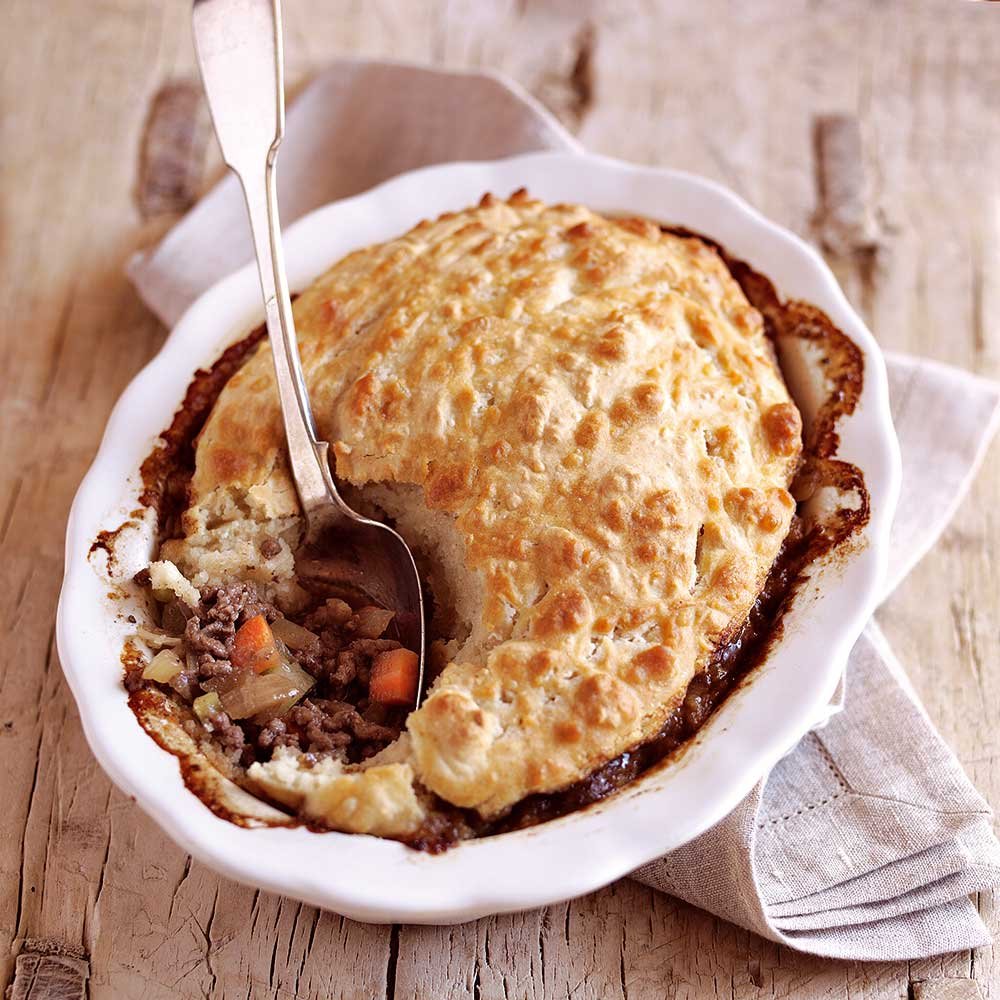 Teviotdale is a valley in the Scottish borders, whose principle town is Hawick. This pie is great for making a little meat go a long way.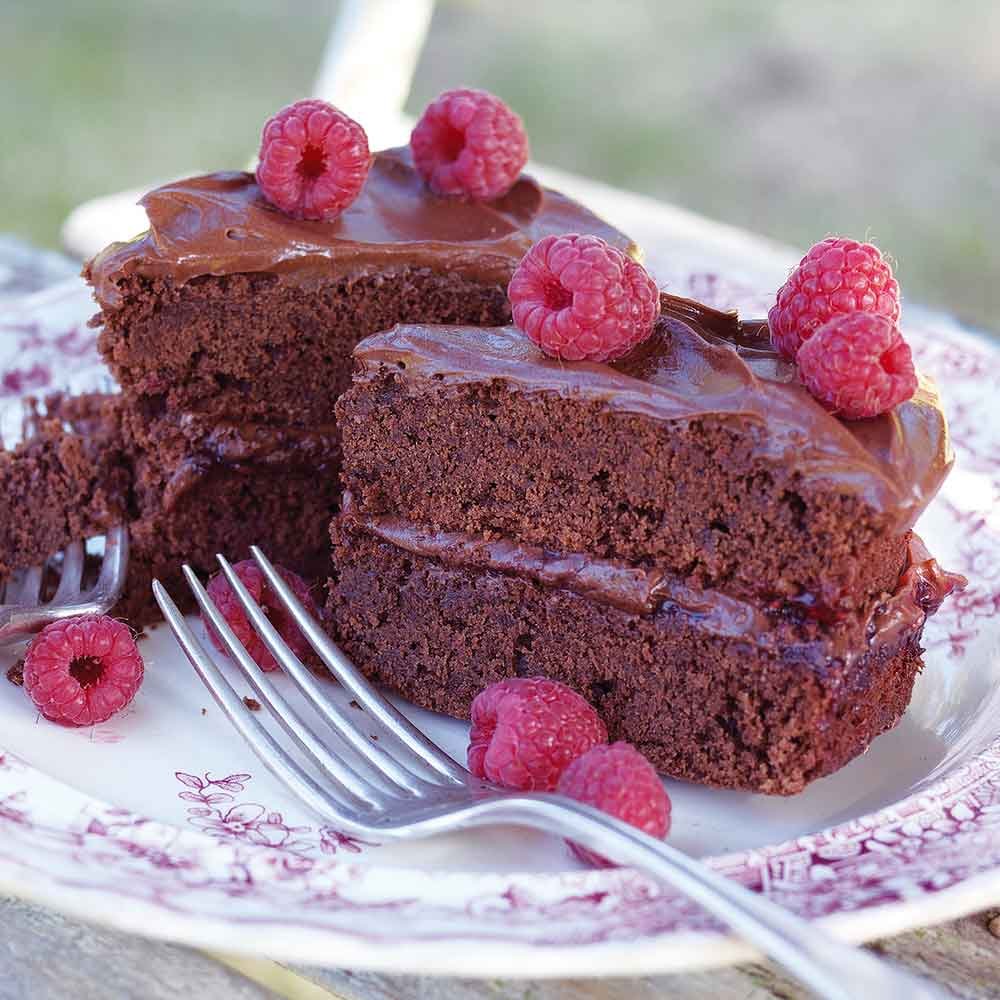 This chocolate cake incorporates whisky which complements the flavour of the chocolate beautifully. It also has a somewhat different hidden ingredient which gives the cake its moist texture!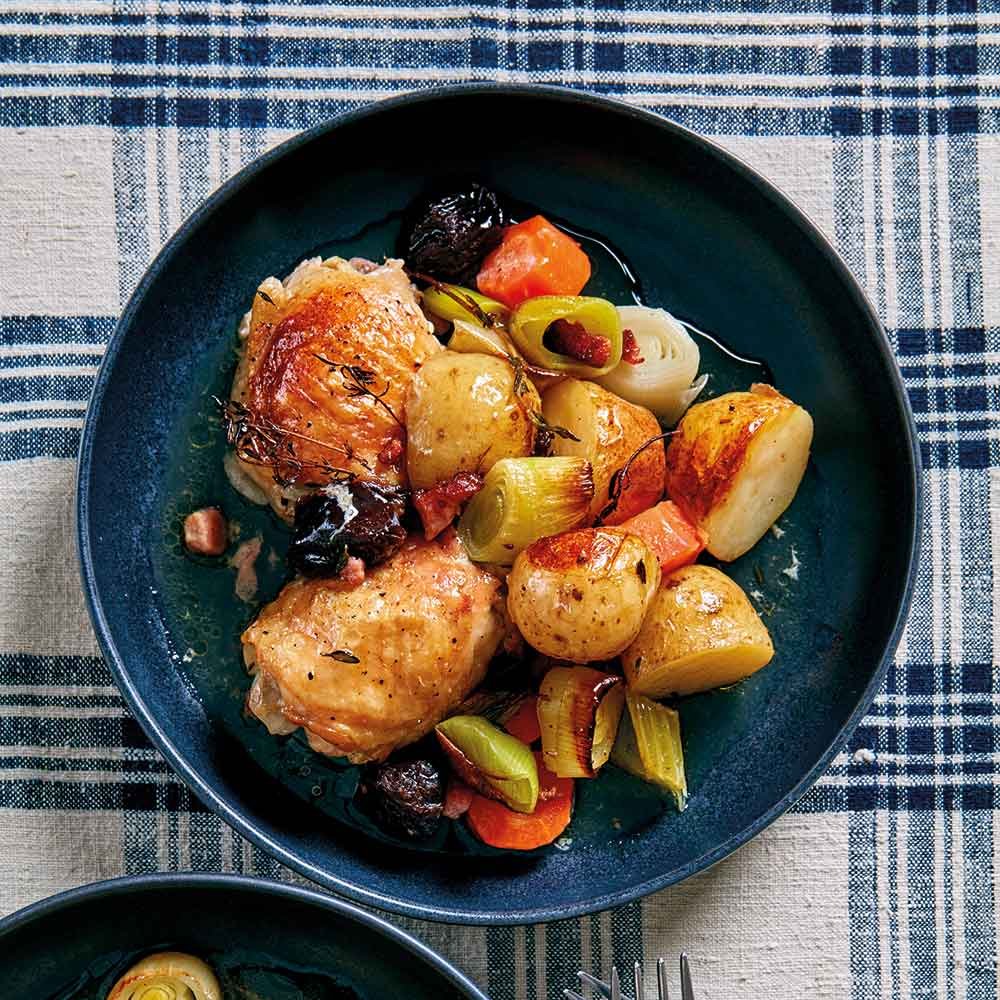 A twist on the traditional Cock-a-leekie Soup, which dates back as far as 1598! This Cock a Leekie Tray Roast is taken from the Dairy Diary Collection.
Try our Nutty Fruit Cakes for something new and rather delicious to bake today (with Scotch whisky of course). Gently spiced, moist cakes, packed full of fruit and chopped pecan nuts, and topped with a scrumptious chocolate whisky frosting. Taken from the Dairy Diary Collection.
Try more regional recipes from Scotland and the rest of Great Britain from our Around Britain cookbook – available to buy now.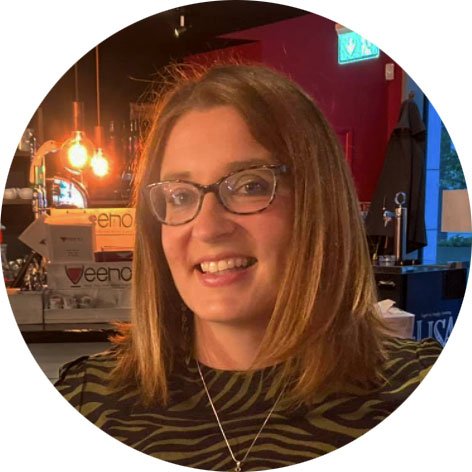 I look after communications and marketing at Dairy Diary. I'm a busy mum and love home baking and cooking for my family. In my spare time I enjoy visiting the theatre, eating out with friends and exploring the great outdoors!