Teviotdale Pie
This mouthwatering Teviotdale Pie recipe is taken from the beautiful Around Britain Cookbook.
Best British Regional Recipes: Scotland
Teviotdale is a valley in the Scottish Borders, whose principal town is Hawick. This border country has a turbulent history, and saw numerous clashes between Scots and English. This tasty pie from the region is a great recipe for making a little meat go a long way.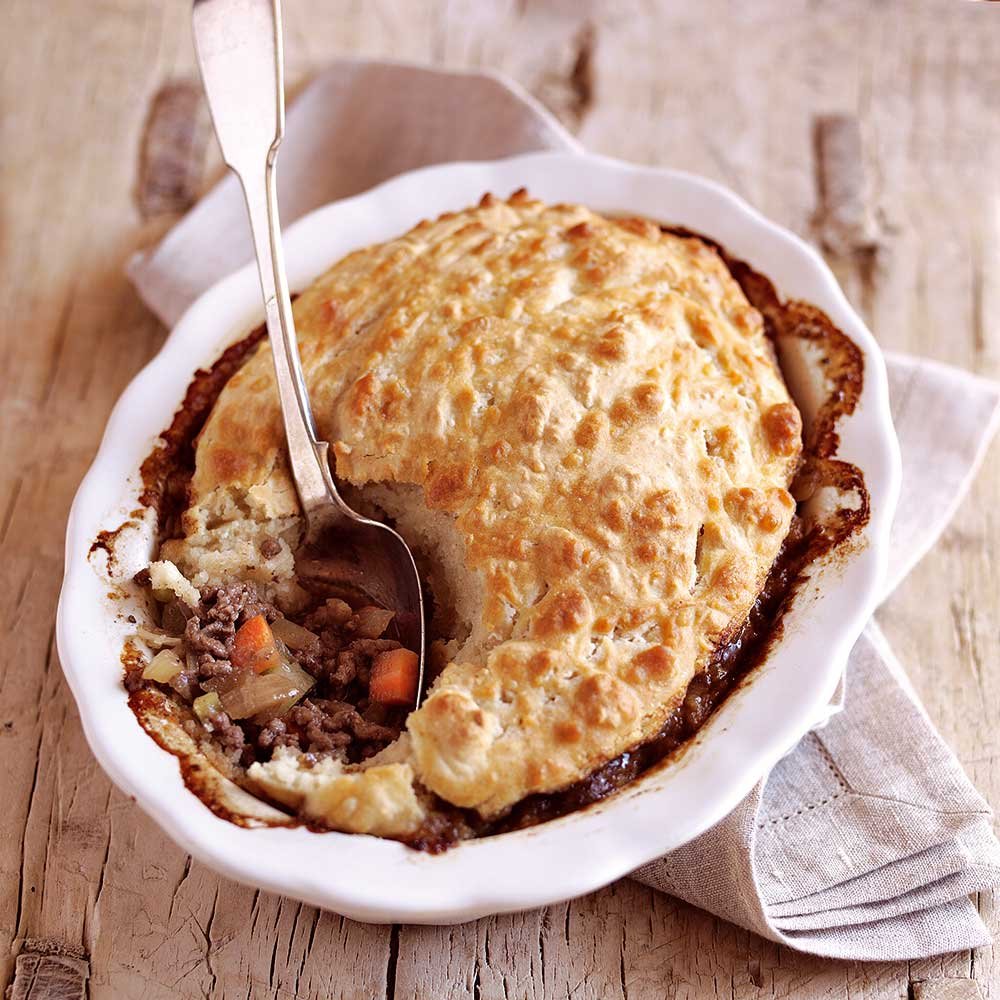 Ingredients
Lean minced beef 450g (1lb)
Onion 1, peeled and chopped
Carrot 1 large, peeled and finely chopped
Celery 2 sticks, finely chopped
Beef stock 300ml (½ pint)
Worcestershire sauce 1 tsp
Salt and freshly ground black pepper
Self-raising flour 225g (8oz)
Cornflour 25g (1oz)
Shredded beef suet 75g (3oz)
Milk 300ml (½ pint)
Instructions
1
Preheat the oven to 190°C/375°F/Gas 5. Dry fry the meat in a large saucepan for about 5 minutes, until it starts to brown. Add the onion, carrot and celery and cook for a further 5 minutes, until softened.
2
Pour the stock into the pan and add the Worcestershire sauce. Season to taste and simmer for 15 minutes, until just tender.
3
Meanwhile, put the flour, cornflour and suet in a bowl and gradually add the milk, stirring well, to form a thick batter. Season well.
4
Put the meat and vegetables in a 1.1 litre (2 pint) pie dish and cover with the batter mixture. Stand on a baking tray and cook in the oven for about 35 minutes, until risen, crusty and browned.
Emily Davenport