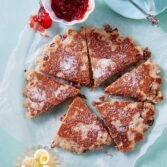 Giant Welsh Cake
A twist on the traditional Welsh recipe, but just as delicious. Giant Welsh Cake is from the
Dairy Diary
2024.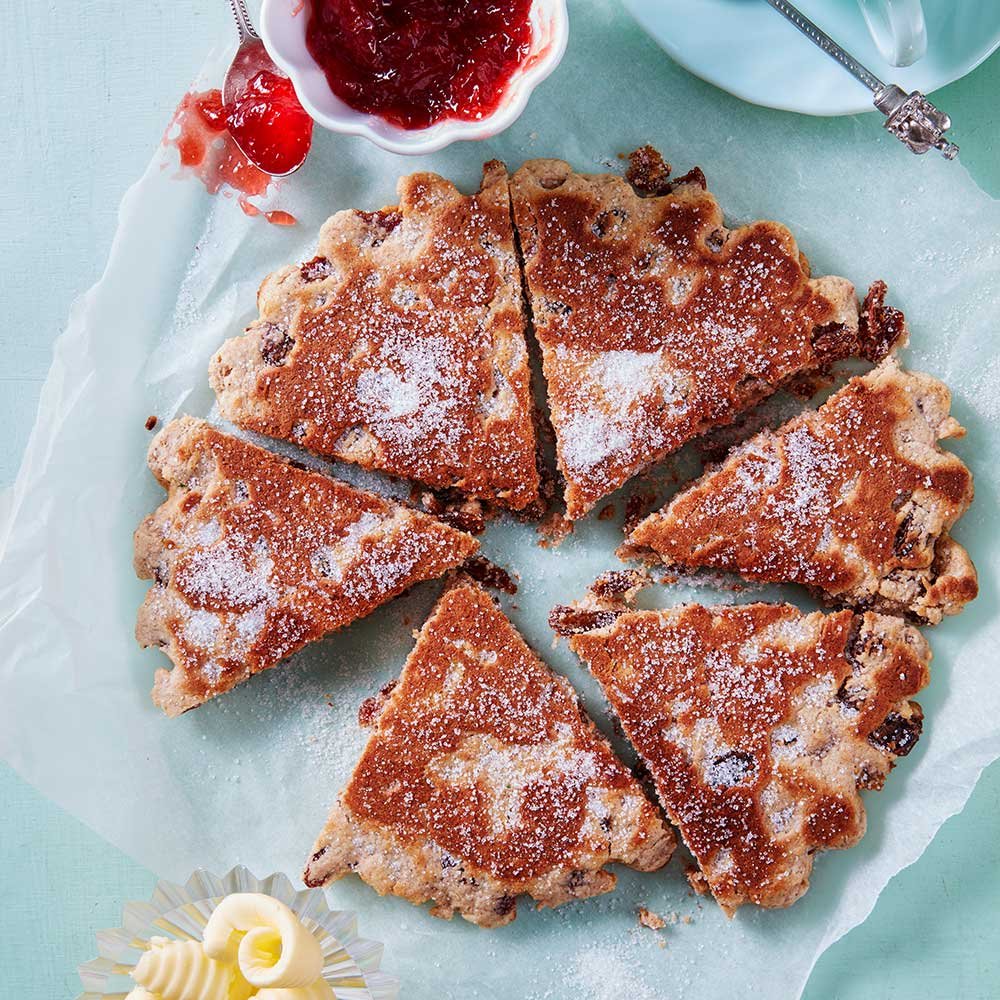 Ingredients
Self-raising flour 110g (4oz), plus extra for dusting
Ground cinnamon ½ tsp
Slightly salted butter 50g (2oz), softened
Caster sugar 40g (1½oz)
Currants or sultanas 50g (2oz)
Whole milk 2 tbsp
Vegetable oil 1 tsp
Butter and jam to serve (optional)
Instructions
1
Sift flour and cinnamon into a bowl. Rub in butter until well combined then stir in sugar and currants.
2
Add milk to make a scone-like dough. Turn onto a lightly floured surface and knead gently until smooth, then roll out to form a 20cm (8in) round about 1cm (½in) thick.
3
Lightly grease a flat griddle pan or low-sided large frying pan and heat until hot. Carefully transfer the cake to the pan – you may find it helpful to wrap it round your rolling pin. Reduce the heat to low and cook cake for 10 minutes, taking care not to burn the underside – reduce the heat if necessary.
4
Score into 6 segments, then carefully slide onto a plate or board. Flip cake back into the pan, cooked-side up, and cook for 10 minutes more.
5
Transfer to a wire rack to cool, then slice into 6 and serve warm with butter and jam, if liked.
Emily Davenport