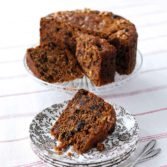 Boiled Fruit Cake
Are you ready to indulge in a deliciously rich and fruity cake that's been loved for generations? Look no further than the Boiled Fruit Cake Recipe from Dairy Diary! This recipe has been a fan favorite since its first appearance and is the most frequently searched for recipe in the Dairy Diary.
Not only is it a beloved family recipe, but it has also been featured in the Dairy Diary Favourites Cookbook. The secret to its success? The perfect blend of cherries and walnuts, adding a burst of flavor and texture to every bite.
Whether you're celebrating a special occasion or just want to treat yourself to something sweet, the Boiled Fruit Cake Recipe is the perfect choice. And for those looking to add a festive touch, consider adding some additional decorations to turn this classic cake into a Christmas masterpiece. Trust us, you won't be disappointed!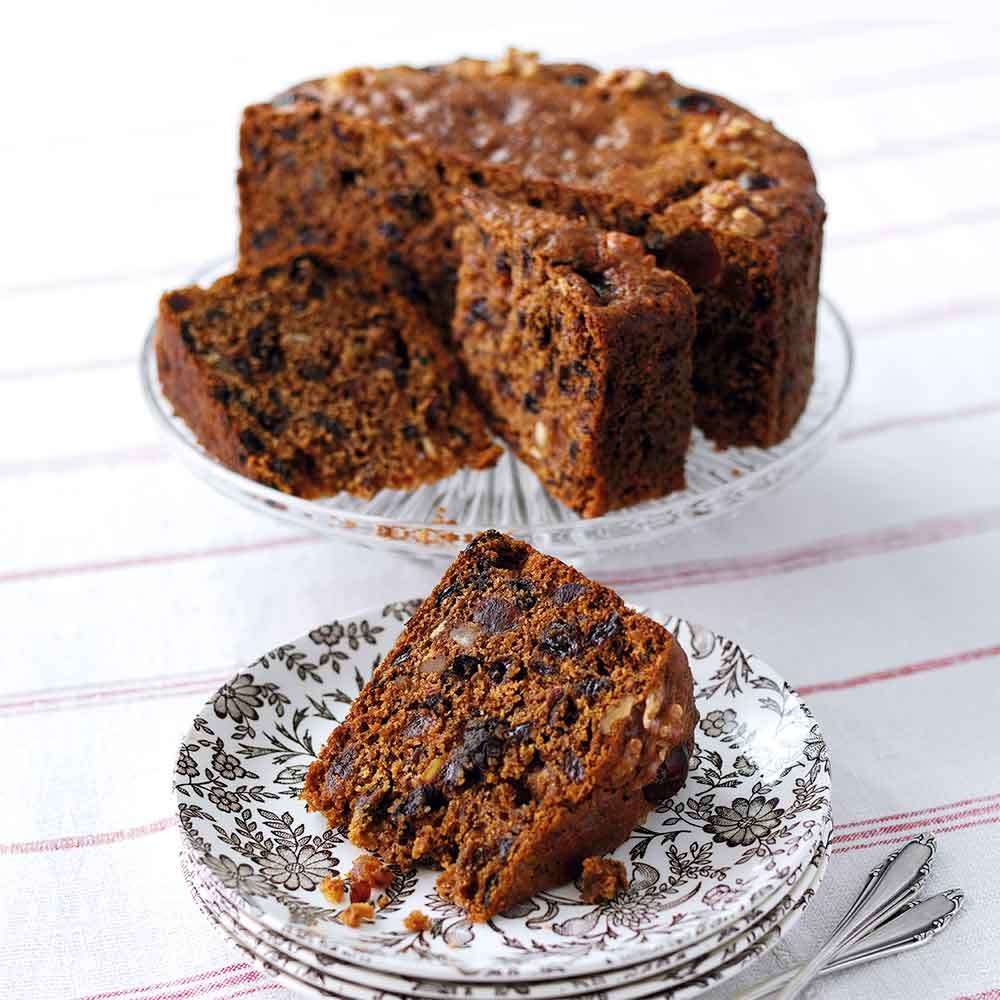 Ingredients
Mixed dried fruit 350g (12oz)
Glacè cherries 150g (5oz), roughly chopped
Mixed peel 50g (2oz)
Walnuts 50g (2oz), roughly chopped
Brown sugar 175g (6oz)
Butter 110g (4oz)
Mixed spice 1 tsp
Bicarbonate of soda ½ tsp
Milk 300ml (½ pint)
Self-raising flour 350g (12oz), sifted
Eggs 2, beaten
Instructions
1
Preheat oven to 160°C/325°F/Gas 3. Place all ingredients except flour and eggs into a pan. Bring up to boil and simmer for 5 minutes. Cool slightly.
2
Add flour and eggs and stir well. Line a deep 20cm (8in) cake tin with greaseproof paper. Tip cake mixture into tin and level top.
3
Bake for 40 minutes then reduce heat to 150°C/300°F/Gas 2 and cook for 40-45 minutes or until skewer comes out clean.
4
Allow to cool in tin for 5 minutes, then turn out onto a wire rack. Remove paper and leave until cold.
Emily Davenport