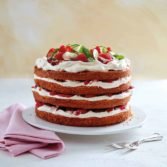 Pimm's Celebration Cake
This delectable Pimm's Celebration Cake is taken from the
Dairy Diary
2021.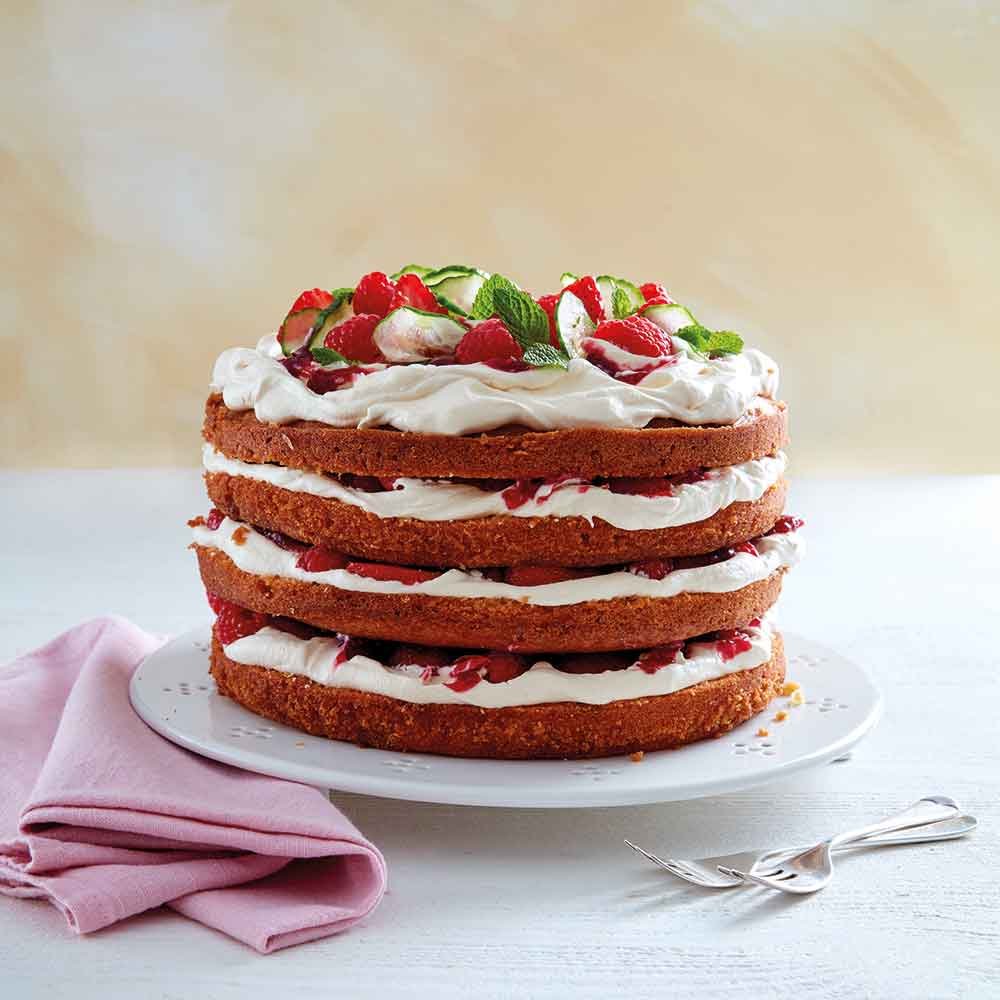 Ingredients
Unsalted butter 300g (11oz), softened
Caster sugar 425g (15oz)
Eggs 5 medium
Plain flour 450g (1lb)
Baking powder 1 tbsp
Lemonade 200ml (7fl oz)
Pimm's 250ml (9fl oz)
Double cream 350ml (12fl oz)
Fresh mixed berries 525g (1lb 3oz), halved if large
Soft-set raspberry or strawberry jam 200g (7oz)
Sliced cucumber and mint leaves to decorate
Instructions
1
Preheat oven to 180°C/160°fan/Gas 4. Grease and line 2 x 20cm (8in) round, deep cake tins. Put butter in a bowl with 300g (11oz) sugar and beat until pale and creamy. Beat in eggs with a little flour.
2
Sift over remaining flour and baking powder and stir in 150ml (5fl oz) lemonade. Divide between tins. Bake for 50-60 minutes until risen and golden.
3
Meanwhile, put 200ml (7fl oz) Pimm's and remaining sugar in a pan. Heat gently, stirring, until sugar dissolves, then increase heat and boil for 4-5 minutes until lightly syrupy; set aside.
4
Skewer cooked cakes; spoon over syrup. Cool in tins, then remove and slice horizontally for 4 layers.
5
Whip cream to soft peaks, then beat in remaining Pimm's and lemonade. Place one layer on a plate and spread with a quarter cream. Sprinkle with a quarter berries and drizzle over a third jam.
6
Lay another layer on top and repeat layers, piling top with remaining cream and berries. Garnish with cucumber and mint. Serve within 1 hour.
Emily Davenport