Pride of the north and an essential accompaniment to the most British of meals – the Sunday Roast – the Yorkshire pudding is one of my ultimate comfort foods
The first recorded recipe of the Yorkshire Pudding date back to the 18th century. In the 1737 book called The Whole Duty of a Woman, reference was made to "dripping puddings" as they were originally made from the dripping that fell from the meat as it was roasted on the open fire.
The prefix "Yorkshire" was first used by Hannah Glasse in 1747, in The Art of Cookery Made Plain and Simple. This distinguished the light and crispy nature of the batter puddings made in the Yorkshire region from those created in other parts of England.
The original purpose of serving the batter pudding was not as part of the main meal, in the way that it's served with traditional roast dinners now, but instead served before, with gravy, as an appetiser course.
This is because, when meat was expensive, the Yorkshire pudding would fill people and make the meat stretch further.
There are now more modern variations on the earliest Yorkshire pudding recipes, perhaps the best-known being Toad in the Hole, where sausages are cooked within a large Yorkshire pudding and served with onion gravy. It is also now possible to buy Yorkshire pudding wraps where meals are encased in a thinner version of the batter mixture and there are even sweet recipes using fruit and syrup!
There are many Yorkshire pudding experts and each one will have their own recipe or secret as to what makes a great Yorkshire pudding but even if you don't make your own and have a helping hand from a certain "Aunt", these puddings continue to comfort and satisfy us and taste delicious!
Try our scrumptious Toad in the Hole recipe from our Around Britain cookbook – it's a winner.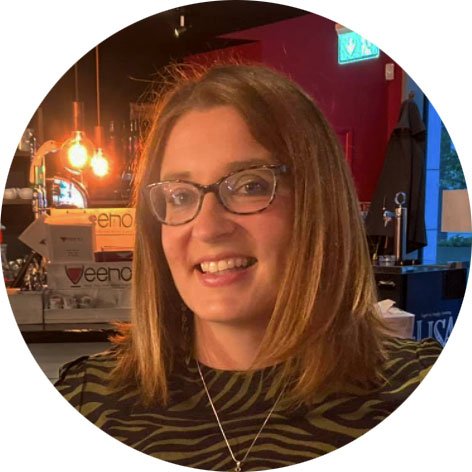 I look after communications and marketing at Dairy Diary. I'm a busy mum and love home baking and cooking for my family. In my spare time I enjoy visiting the theatre, eating out with friends and exploring the great outdoors!