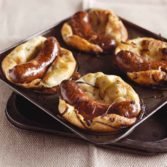 Toad in the Hole
This British batter pudding, Toad in the Hole, used to be made with all sorts of meat as it was a good way of making a little go a long way. Today, it is most familiar made with lamb chops or sausages, baked in a large dish. This version makes individual sausage and onion puddings. Taken from the
Around Britain
 Cookbook.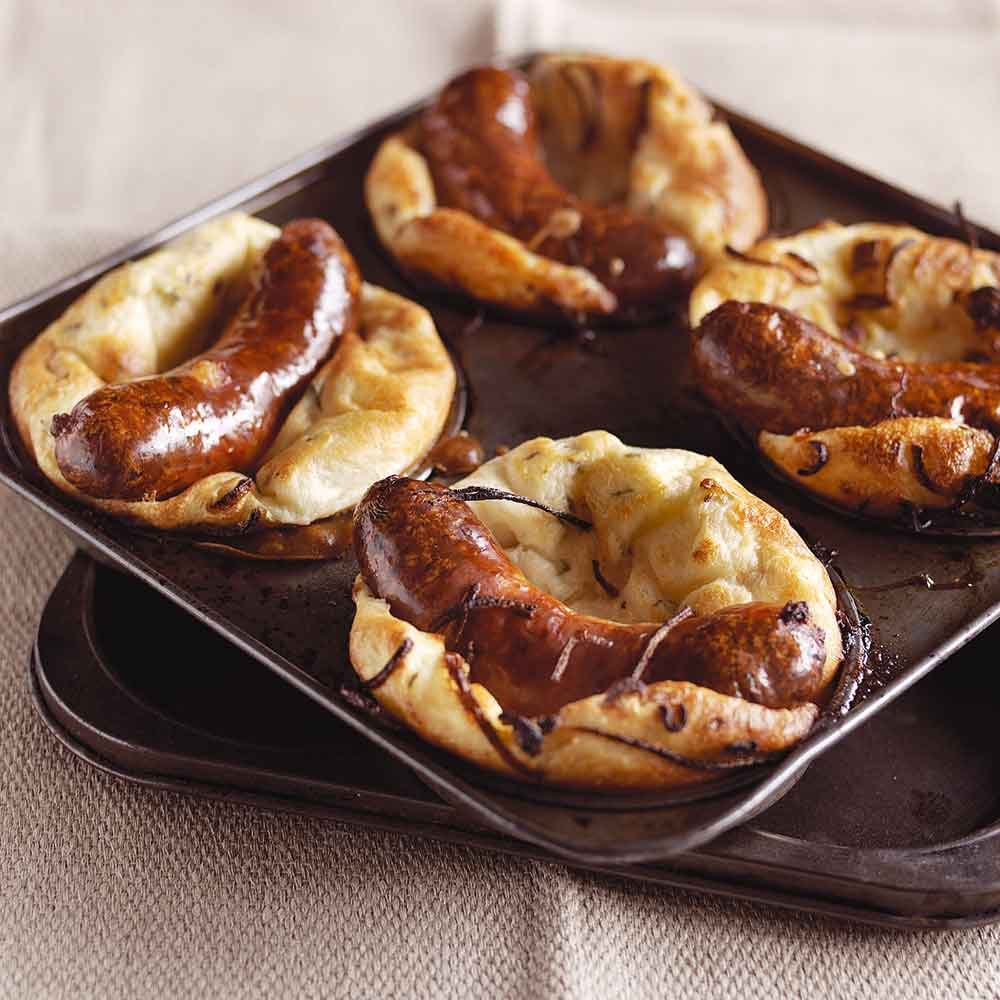 Ingredients
Plain flour 110g (4oz)
Salt and freshly ground black pepper
Dried thyme 1 tsp
Egg 1
Milk 300ml (1⁄2 pint)
Onion 1
Good quality thick beef sausages 8
Olive oil 1 tbsp
Instructions
1
Sift the flour with 1⁄2 tsp salt into a bowl. Make a well in the centre, add the thyme, egg and a quarter of the milk. Gently mix the flour into the liquid. Gradually whisk in the remaining milk to form a smooth batter. Transfer to a jug and let stand for 30 minutes.
2
Meanwhile, preheat the oven to 200°C/400°F/Gas 6. Peel and slice the onion. Arrange in the large Yorkshire pudding tins (each tin usually has four indents) and put the sausages on top. Drizzle with olive oil and bake for 10 minutes.
3
Turn the sausages over, stir the batter and pour over. Stand on a baking sheet and bake in the oven for a further 15–20 minutes until risen, crisp and golden.
4
To serve, place the puddings on warm serving plates and pile high with accompanying vegetables. Serve with a rich beef and onion gravy and a good dollop of horseradish sauce. Note: the batter will sink down on standing.
Emily Davenport