Yorkshire Day is celebrated annually on August 1st.
A celebration of the all things Yorkshire, its people, history, culture and food!
We have joined with the fabulous Lottie Shaw's Bakery who are based in West Yorkshire, to give you a chance to win a Yorkshire Afternoon Tea Hamper! 
Find out more about Lottie Shaw's Yorkshire Heritage (and their famous Parkin) below!
Yorkshire – Known to many as God's own County is the UK's largest county with a population of over 5 million proud Yorkshire folk!
The Origin of Yorkshire Day
First celebrated in 1975 by The Yorkshire Ridings Society, the date was chosen to align with the anniversary of the Battle of Minden, where soldiers had worn white roses in their headdresses. August 1st is also the anniversary of the emancipation of slaves in the British Empire in 1834, for which a Yorkshire MP, William Wilberforce, had campaigned.
Ten years later, Yorkshire Day became a civic celebration with a different host city or town each year. In 2023, the celebrations will be centred in Rotherham but events will take place right across this diverse county.
Lottie Shaw's – Seriously Good Treats!
The urge to revive one of her family favourite recipes; The Yorkshire Parkin cake, a classic much-loved regional bonfire night treat, led Lottie to create her own brand… Lottie Shaw's. Convinced once people tasted her authentic sticky ginger cake; a blend of oatmeal, ginger and black treacle, folk would enjoy it far & wide, all year round… and the rest as they say is history!
Continuing in the tradition of 'scratch baking' Lottie still follows the traditional family baking techniques and recipes. "We choose to still use margarine just as it was originally, to retain its original flavour. We source the finest raw ingredients from English artisan producers; our Oatmeal is produced by one of the oldest family firms in Britain, with over 300 years expertise in producing the very best milled oats. We use free range eggs, and our Yorkshire flour is milled just up the road. One of the unique qualities about Yorkshire Parkin cake is that the treacle within the recipe caramelises and hardens during baking. Before it leaves the bakery it is kept to 'rest' for a few days to allow it too 'come again'… this is where we achieve our seriously good, crumbly stickiness".
Fancy trying it for yourself?
Take a look at Lottie Shaw's website to see the full range of tempting treats!
AND
Enter our competition to be in with a chance to win a delicious Yorkshire Afternoon Tea Hamper!
We couldn't write about Yorkshire without referring to the county's most famous food – the Yorkshire Pudding! So great that it has it's own appreciation day on the first Sunday in February. (Find out more here)
This traditional Toad in the Hole recipe is taken from Around Britain, one of our most popular cookbooks that explores the glorious gastronomic heritage in eight regions of Britain.
From the orchards of the South East to the lochs of Scotland, each region harvests its own food and creates its own dishes.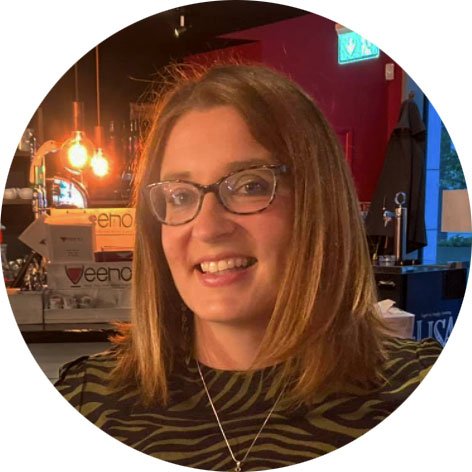 I look after communications and marketing at Dairy Diary. I'm a busy mum and love home baking and cooking for my family. In my spare time I enjoy visiting the theatre, eating out with friends and exploring the great outdoors!