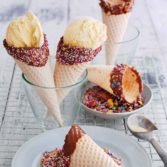 Decorated Ice-Cream Cones
Irresistible Decorated Ice Cream Cones from the
Dairy Diary
2020.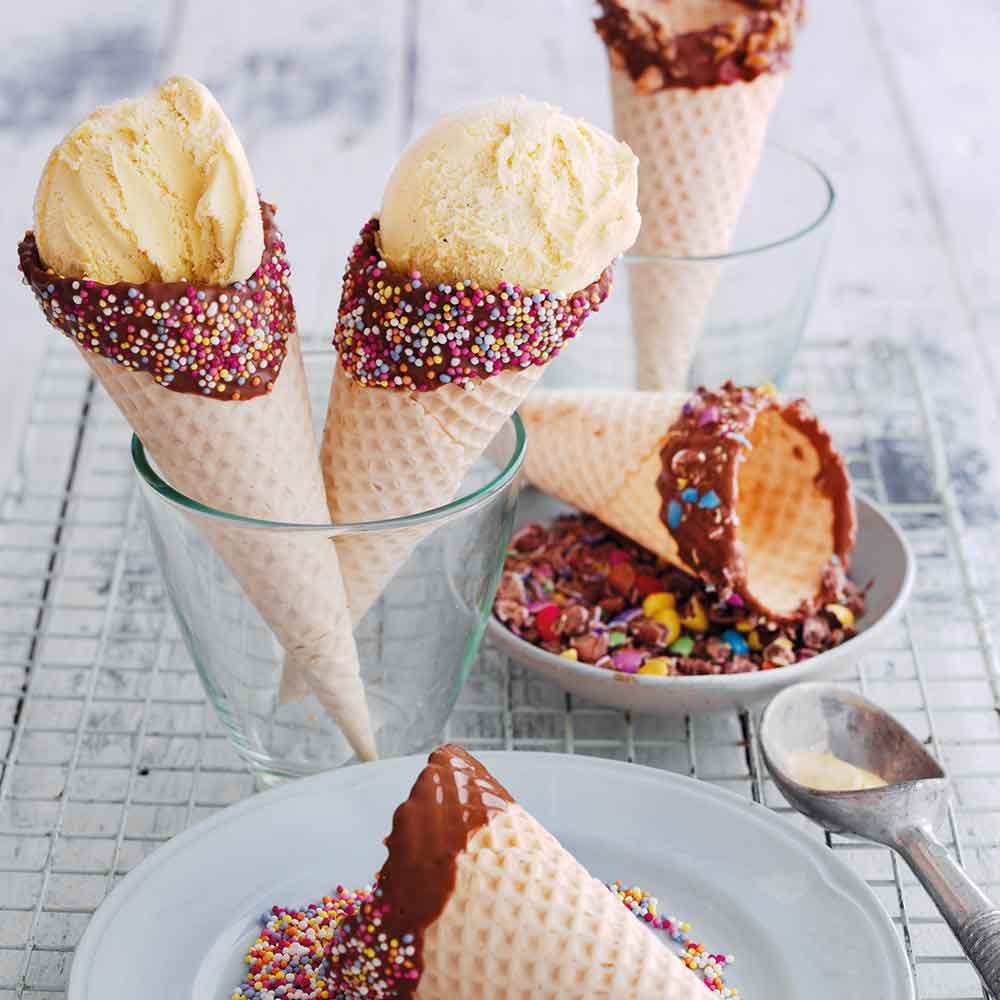 Ingredients
Dark, milk or white chocolate 100g (3½oz), broken, or chocolate chips
Ice-cream cones 4–6
Chocolate sprinkles, hundreds and thousands, chopped Smarties, chopped fudge for topping
Scoops of ice cream to serve
Instructions
1
Melt chocolate in a heatproof bowl over a pan of barely simmering water.
2
Dip tops of ice cream cones into the melted chocolate, then dip into your chosen topping and leave to set for about 10 minutes.
3
Serve with a scoop of your favourite ice cream.
Emily Davenport