Kofta Kebabs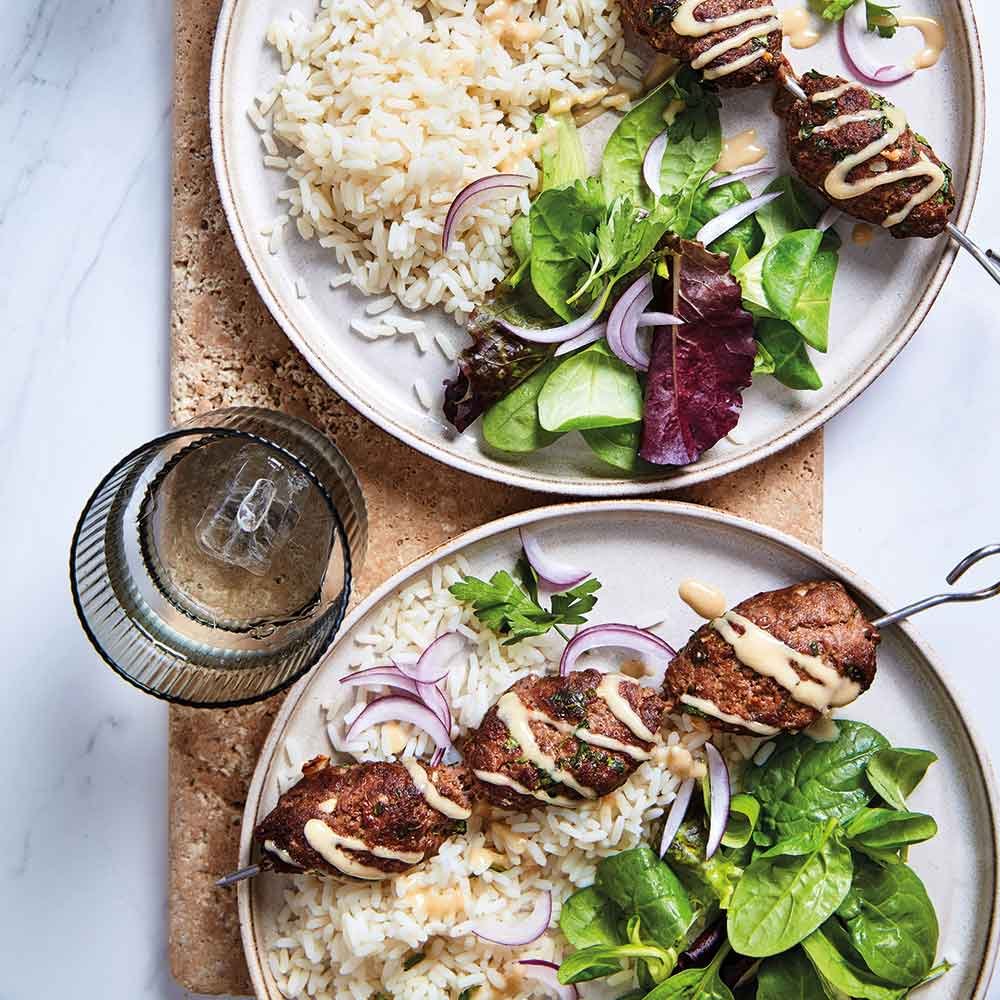 Ingredients
Lean minced beef 250g (9oz)
Garlic 1 clove, peeled and crushed
Fresh parsley 6 sprigs, chopped, plus extra to serve
Ground cumin 1 tsp
Ground coriander 1 tsp
Dried chilli flakes pinch
Sesame oil 1 tsp (optional)
Salt ½ tsp
Olive oil 1 tbsp
Tahini paste 1 tbsp
Salad, red onion and freshly cooked rice or tabbouleh to serve
Instructions
1
Put the beef in a bowl and add the garlic, parsley, spices, chilli and sesame oil, if using. Season with salt and mix well with your hands until thoroughly combined.
2
Divide the mixture into six and form each piece into a 5cm (2in) sausage, tapering at the ends. Put on a plate lined with baking paper and chill for 30 minutes or until ready to cook.
3
Preheat the grill to medium-hot. Thread three koftas, lengthways, onto two kebab skewers. Arrange on the grill rack and brush with a little olive oil. Cook for 6–7 minutes on each side, brushing with oil, until cooked to your liking.
4
To serve, mix the tahini paste with 1 tablespoon water. Sprinkle the koftas with fresh parsley and serve with the tahini sauce to drizzle over. Eat with salad, red onion and freshly cooked rice or tabbouleh.
Katy Hackforth