Tahini Turkey with Persian Rice
This flavoursome recipe from the
Dairy Diary
2021 is perfect for using up leftovers on Boxing Day.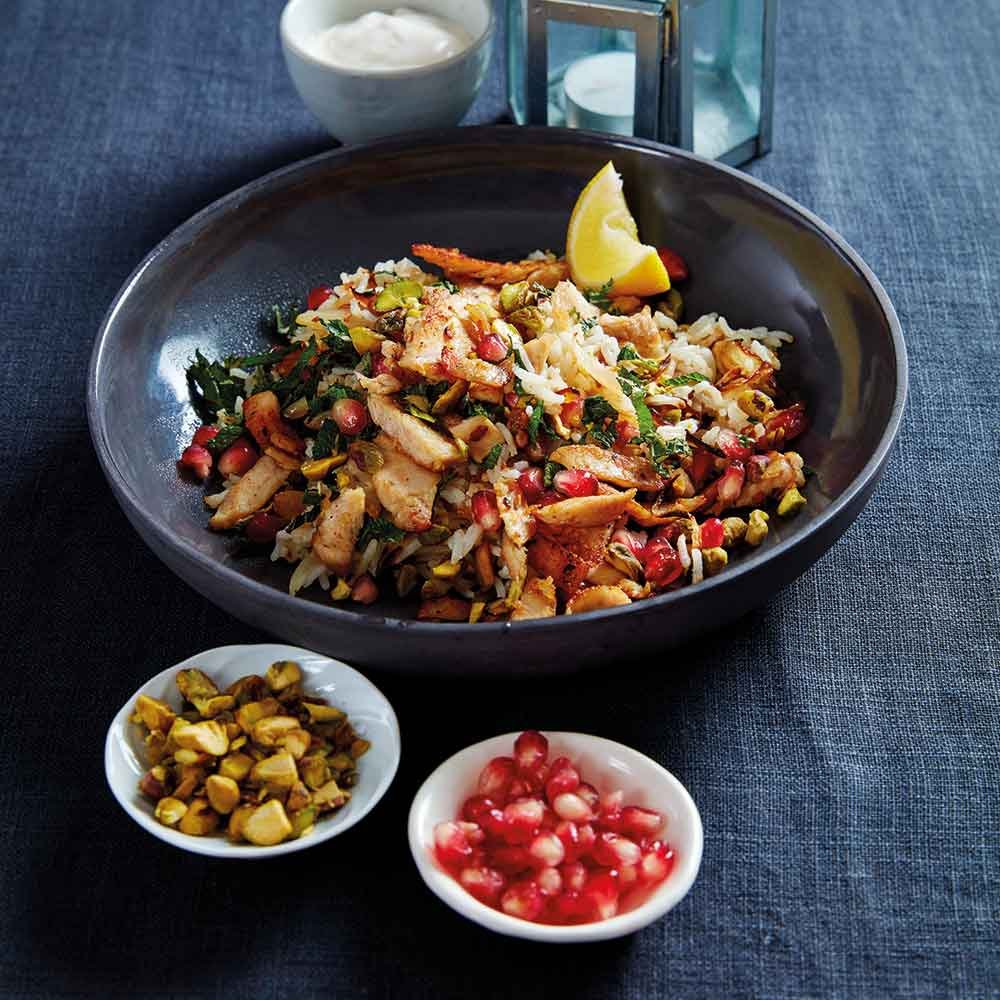 Ingredients
Basmati rice 225g (8oz), rinsed
Rapeseed oil 3 tbsp
Onions 2, peeled and thinly sliced
Cooked turkey 350-400g (12-14oz), shredded
Garlic 2 cloves, peeled and crushed (optional)
Greek-style yogurt 150g pot
Tahini paste 2 tbsp
Pistachios 25g (1oz), roughly chopped
Pomegranate seeds 125g (4½oz)
Chopped fresh mint 15g (½oz)
Lemon wedges to serve (optional)
Instructions
1
Add rice to a large pan of salted boiling water. Simmer for 8 minutes, then drain, rinse with cold water and set aside.
2
Place pan over a medium heat, add 2 tablespoons of oil and onions; season. Cook, stirring occasionally, for 8 minutes until softened and golden. Stir in rice, cover tightly and cook over a low heat for 8-10 minutes.
3
Heat remaining oil in a wok or large frying pan until hot, add turkey and garlic, if using, and fry until crispy. Meanwhile, mix yogurt and tahini in a bowl; season.
4
Stir pistachios, pomegranate seeds and mint into rice. Spoon onto plates. Arrange turkey on top with tahini yogurt. Serve with lemon wedges, if you like.
rob wells