Chocolate Orange Pud
Perfect for Christmas Day, this Chocolate Orange Pud is a
Dairy Diary
2022 recipe.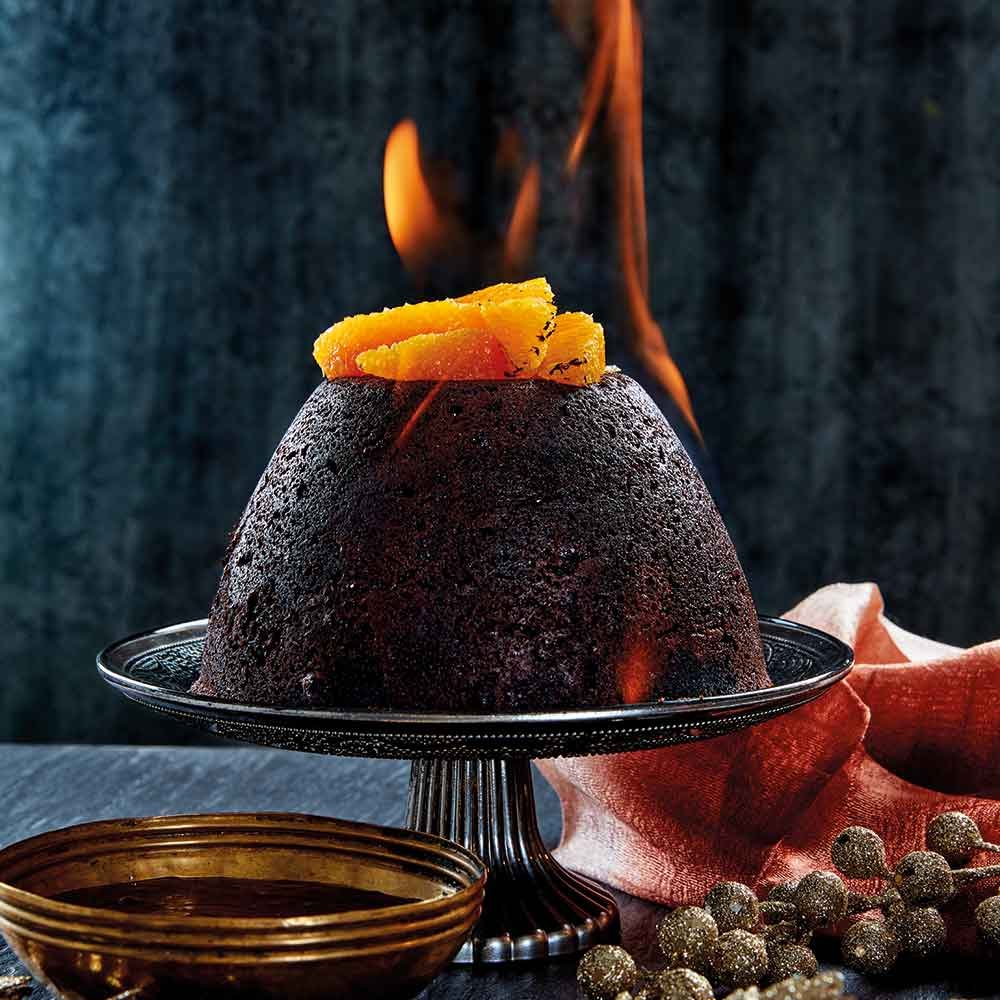 Ingredients
Soft pitted dates 150g (5oz), finely chopped
Oranges 2, finely grated zest and juice
Unsalted butter 160g (5½oz), softened
Dark brown sugar 100g (3½oz)
Medium eggs 2, beaten
Mixed dried fruit 150g (5oz)
Self-raising flour 100g (3½oz)
Cocoa powder 25g (1oz)
Bicarbonate of soda 1 tsp
Dark chocolate 150g (5oz)
Double cream 100ml (3½fl oz)
Fresh orange segments to serve
Instructions
1
Grease and line base of a 1 litre (1¾ pint) pudding basin. Put dates in a saucepan with half orange zest. Pour in half orange juice with 100ml (3½fl oz) water. Bring to boil, cover and simmer for 5 minutes until soft, pulpy, and liquid absorbed. Remove from heat, beat until smooth and leave to cool completely.
2
Whisk 110g (4oz) butter with sugar, date mixture and eggs until creamy. Stir in dried fruit then sift in flour, cocoa and bicarbonate of soda and fold together.
3
Spoon into basin and smooth top. Lay a round of baking parchment directly on top of mixture, then cover with foil with a pleat in the centre. Secure with string. Stand basin on a trivet in a large saucepan. Pour in water to come one-quarter of the way up the sides of the basin. Bring to boil, cover and steam for about 2½ hours until firm and a skewer inserted into the centre comes out clean. Leave to stand for 10 minutes.
4
For the sauce, break chocolate into a saucepan and add remaining butter, orange zest and juice. Heat very gently until melted. Remove from heat and stir in cream. Serve with pudding and fresh orange segments.
Emily Davenport