Chocolate Brownies
These soft, succulent and melt-in-the-mouth Chocolate Brownies will wow your friends and family.
Taken from the Fantastic Food For Less Cookbook.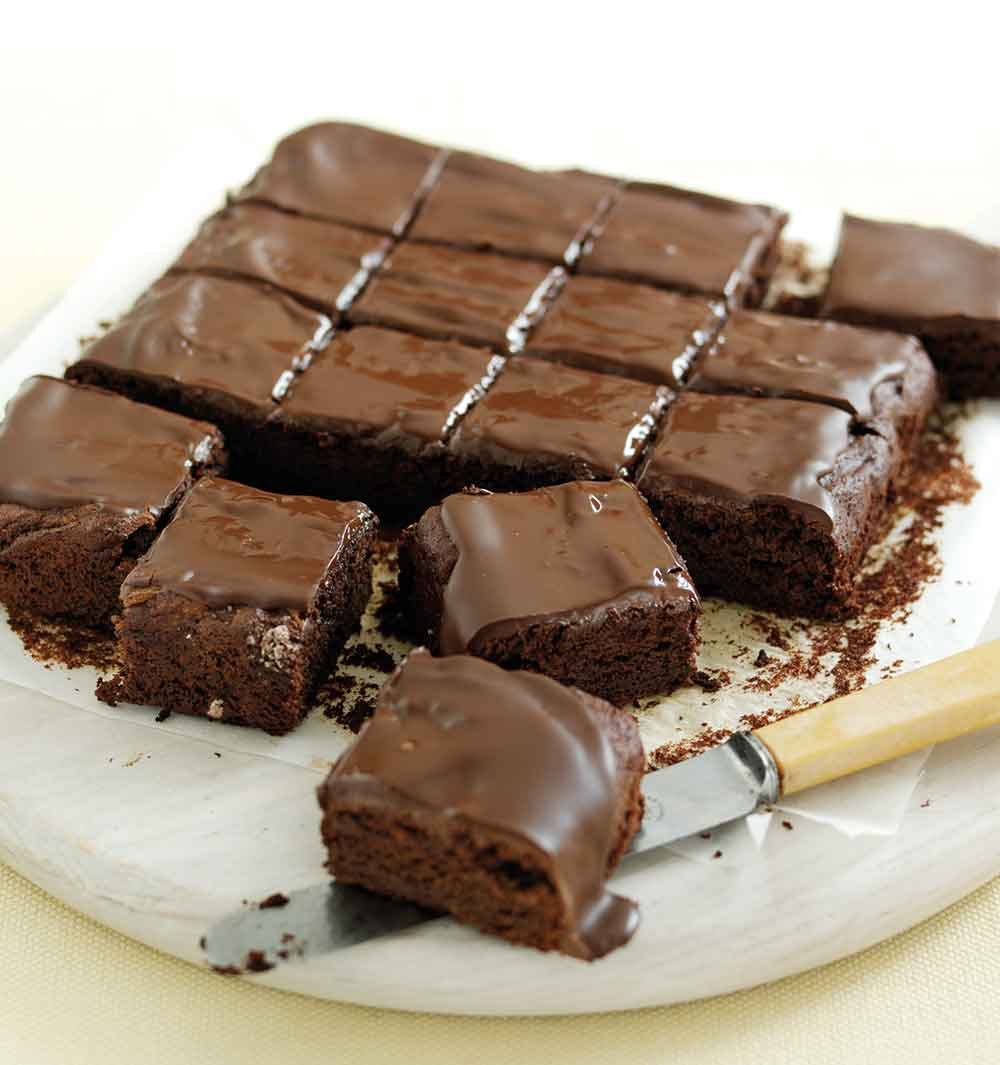 Ingredients
Prunes in fruit juice 410g can
Eggs 2
Caster sugar 110g (4oz)
Cocoa powder 50g (2oz)
Plain flour 50g (2oz)
Baking powder 1 tsp
Cook's dark chocolate 75g (3oz)
Instructions
1
Preheat the oven to 180°C/350°F/Gas 4. Line an 18cm (7in) shallow square tin with greaseproof or non-stick baking paper. Snip the paper at the corners, press it into the tin and secure the corners with paper clips.
2
Drain the prunes, remove the stones and put the fruit into a liquidiser or food processor. Blend to a purée. In a bowl, whisk the eggs and sugar until they are pale and frothy and the whisk leaves a trail of mixture when lifted above the bowl.
3
Fold in the prune purée, then sift in the cocoa, flour and baking powder and carefully fold in. Pour the mixture into the prepared tin and tilt to level the mixture. Cook for 30-35 minutes until the cake is well risen and a skewer comes out cleanly when inserted into the centre. Leave the cake to cool in the tin.
4
Meanwhile, break the chocolate into pieces and place in a heatproof bowl. Stand the bowl over a barely simmering saucepan of water, ensuring the bottom of the bowl doesn't touch the water. Melt the chocolate, then spoon it over the cake and spread in a thin layer. Leave to set.
5
Lift the cake out of the tin, peel off the paper and cut into 16 squares.
Emily Davenport