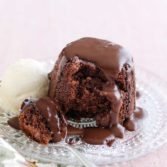 Microwave Chocolate Sponge Puddings
Try this delectable chocolate sponge pudding from the
Dairy Diary
.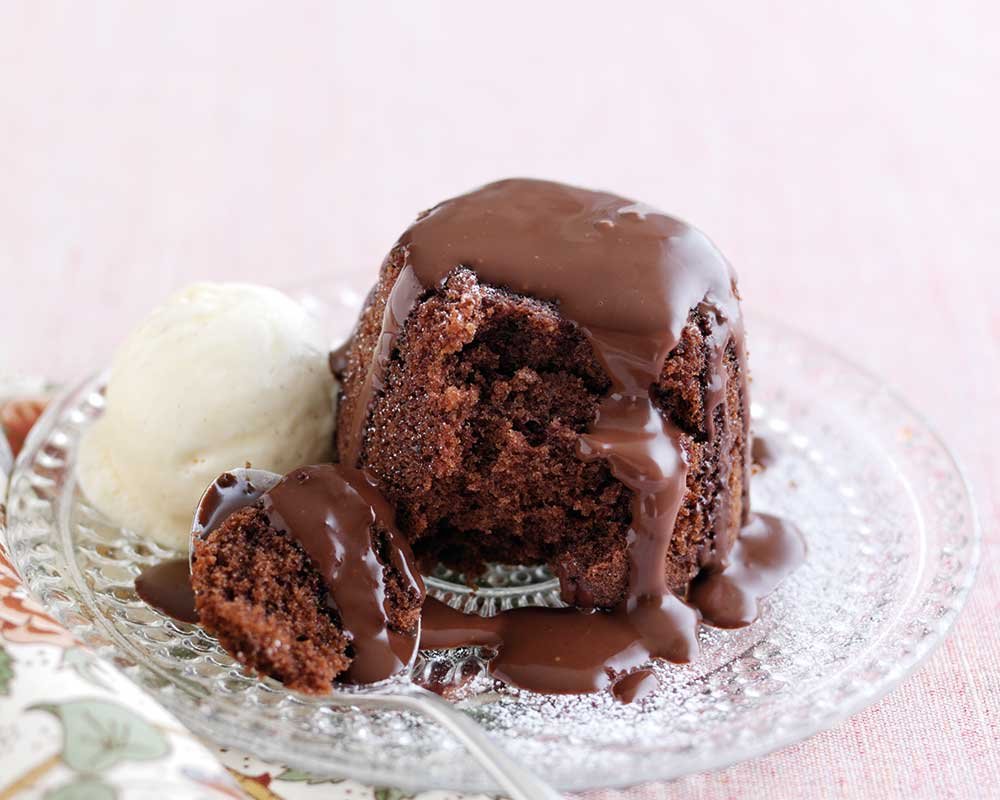 Ingredients
Unsalted butter 150g (5oz), softened
Caster sugar 110g (4oz) plus 2 tsp
Self-raising flour 110g (4oz)
Baking powder ¼ tsp
Cocoa 2 tbsp
Egg 1 large
Vanilla extract 1 tsp
Dark chocolate 110g (4oz), broken into small pieces
Milk 3 tbsp
Vanilla ice cream to serve (optional)
Instructions
1
Grease individual pudding basins or microwave-suitable teacups.
2
Place 110g (4oz) butter and 110g (4oz) caster sugar in a mixing bowl, sift in flour, baking powder and cocoa, then add egg, vanilla and 2 tablespoons water. With an electric hand-held mixer, mix ingredients together until smooth.
3
Divide mixture between pudding basins or cups, loosely cover with cling film and microwave on high for 4 – 5 minutes, until well risen and springy to touch.
4
To make the sauce: Put chocolate in a small bowl with the 2 teaspoons sugar, remaining butter and milk. Place over a saucepan of gently simmering water and stir until smooth.
5
Run a palette knife around each pudding then turn out onto individual plates and coat with sauce. Serve with ice cream, if you like.
Emily Davenport