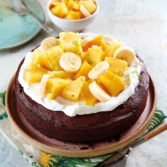 Tropical Flourless Chocolate Truffle Cake
A delicious Tropical Flourless Chocolate Truffle Cake recipe taken from the
Dairy Diary
2022.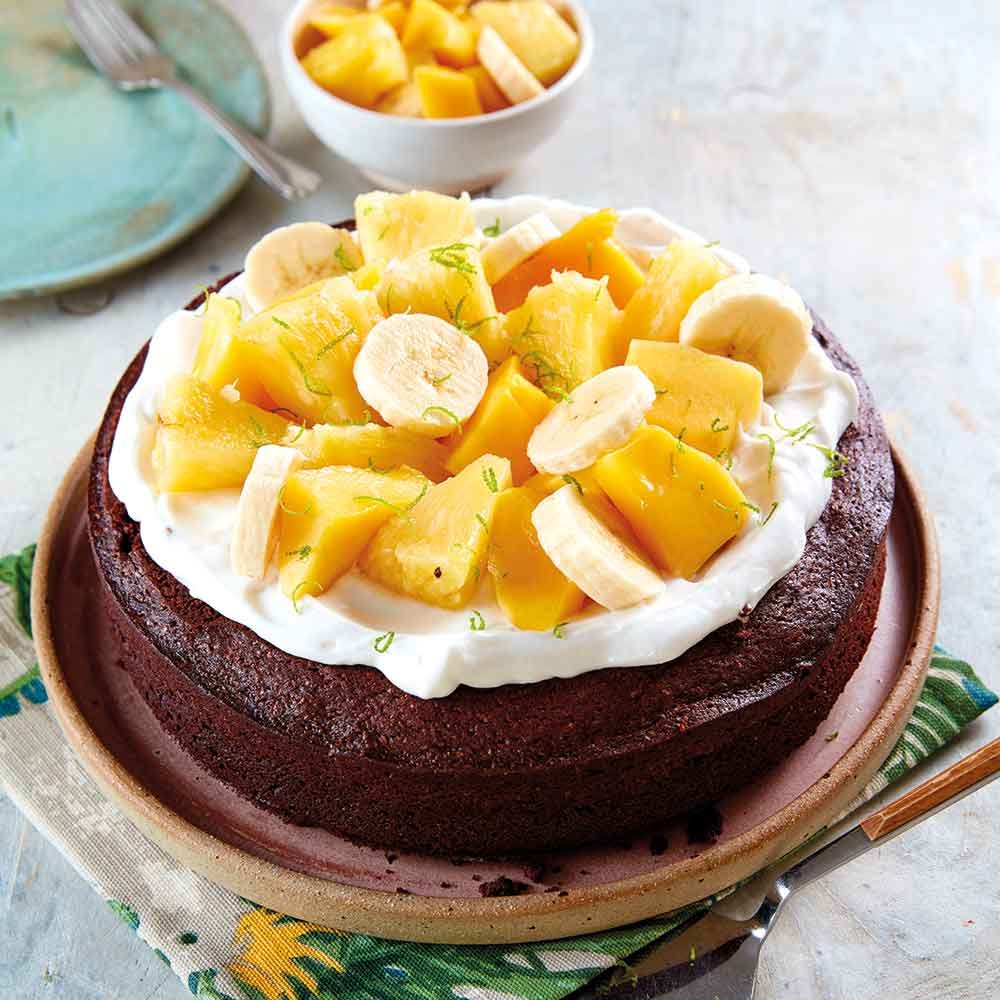 Ingredients
Coconut oil 250g (9oz), plus extra for greasing
Dark chocolate 250g (9oz)
Large eggs 6, separated
Caster sugar 250g (9oz)
Cocoa powder 75g (3oz)
Prepared fresh mango, pineapple and banana 350g (12oz)
Lime 1, finely grated zest and juice
Coconut milk yogurt 250g (9oz)
Instructions
1
Preheat oven to 180°C/160°fan/Gas 4. Grease and line a 23cm (9in) springform cake tin. Put oil in a saucepan and break chocolate into pieces on top. Melt over a very low heat until combined, then mix well and cool for 10 minutes.
2
Whisk egg yolks and sugar together in a large bowl for 2-3 minutes until thick, creamy and pale. Gently stir in melted chocolate mixture.
3
In another bowl, whisk egg whites until stiff. Add a large spoonful to chocolate and gently stir in.
4
Sift cocoa powder on top and carefully fold in remaining egg white until well combined. Spoon into tin, smooth top and stand tin on a baking tray. Bake for 40-45 minutes until slightly risen and cracked. Put tin on a wire rack and leave cake to cool (it will sink).
5
To serve, gently mix prepared fruit with lime juice and most of the zest. Pile coconut yogurt into centre of cake and spoon fruit on top. Sprinkle remaining zest over.
Emily Davenport