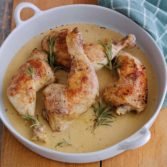 Chicken with Rosemary & Mustard
A flavoursome Chicken with Rosemary & Mustard recipe from the
Dairy Diary
2019.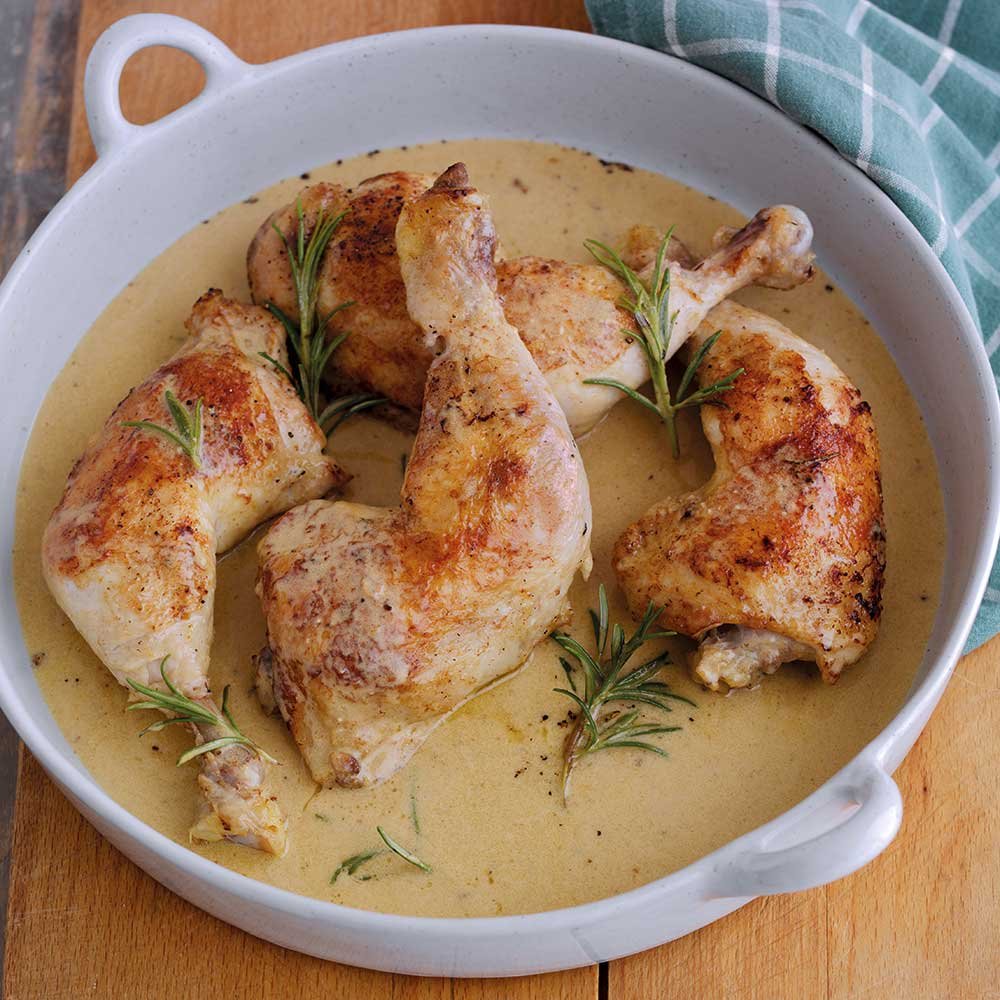 Ingredients
Olive oil 2 tsp
Butter 15g (½oz)
Chicken legs 4, trimmed of excess fat and skin
Dry vermouth 150ml (¼ pint)
Hot chicken stock 300ml (½ pint)
Rosemary 3 sprigs
Double cream 6 tbsp
Dijon mustard 2 rounded tsp
New potatoes and fine green beans to serve (optional)
Instructions
1
Heat oil and butter in a large shallow pan and brown chicken all over for about 5 minutes. Take chicken out and spoon off excess fat.
2
Heat pan juices, add vermouth and boil until reduced to 4 tablespoons. Pour in stock, add rosemary and chicken. Bring just to the boil, turn heat down, cover and simmer gently for 40 minutes.
3
Remove chicken and rosemary. Bring liquid back to the boil and reduce it by half, add 4 tablespoons cream, then reduce again until sauce just coats back of a spoon. Stir in seasoning, mustard and remaining cream. Put chicken back in to heat through, spooning sauce over. Serve with new potatoes and green beans, if you like.
Emily Davenport