Chicken & Chorizo Lasagne Grill
A quick and easy Chicken & Chorizo Lasagne Grill recipe taken from
Quick After-Work
Cookbook.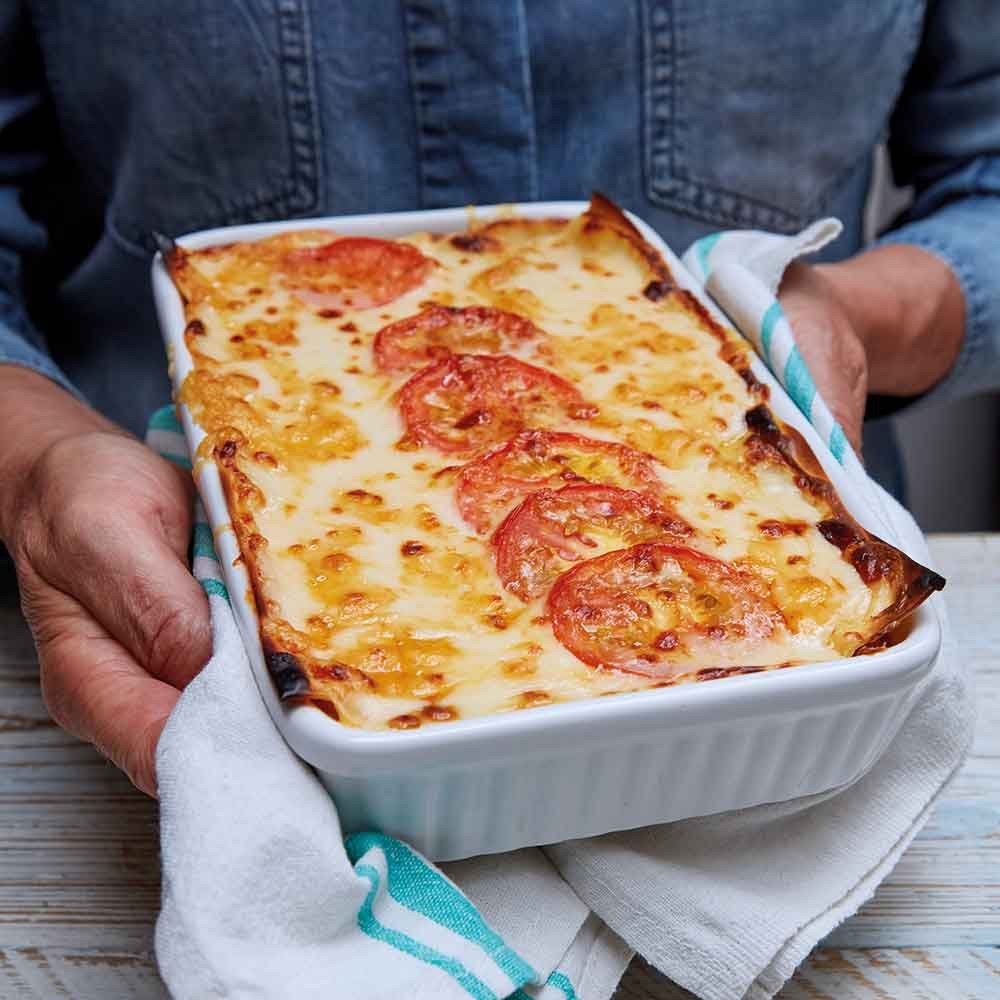 Ingredients
Dried lasagne sheets 4
Chorizo 75g (3oz), chopped
Ratatouille 360g can
Cooked skinless boneless chicken 225g (8oz), chopped
Cheese sauce 300ml (½ pint)
Tomato 1 large ripe, thinly sliced
Cheddar cheese 50g (2oz), grated
Basil leaves to garnish
Crusty bread and crisp salad to serve
Instructions
1
Bring a deep frying pan of water to the boil and cook the lasagne sheets for 10 minutes. Drain well and lay out in a single layer on a lightly greased tray. Cover with foil.
2
Meanwhile, put the chorizo in a saucepan and heat through, stirring, for 2 minutes until the juices run. Stir in the ratatouille and chicken. Bring to the boil, cover and simmer gently while the pasta cooks. Pour the cheese sauce into another saucepan and reheat gently until piping hot. Keep warm. Preheat the grill to medium.
3
Spoon half the ratatouille and chicken mixture into a square or rectangular gratin dish. Lay two sheets of lasagne side by side on top, overlapping to fit the dish. Spoon over the remaining chicken mixture and top with the other two sheets of lasagne. Pour the cheese sauce on top.
4
Arrange the tomato slices over the sauce and sprinkle with cheese. Grill for about 15 minutes until golden and bubbling. Scatter a few basil leaves over the top and serve accompanied with crusty bread and a crisp salad.
Emily Davenport