Chicken, Broccoli & Cheese Pancake Bake
A simple-to-prepare Chicken, Broccoli & Cheese Pancake Bake taken from the 
Take a Box of Eggs
Cookbook.
This recipe uses a packet of pancakes for speed, but why not make your own using this classic pancake recipe?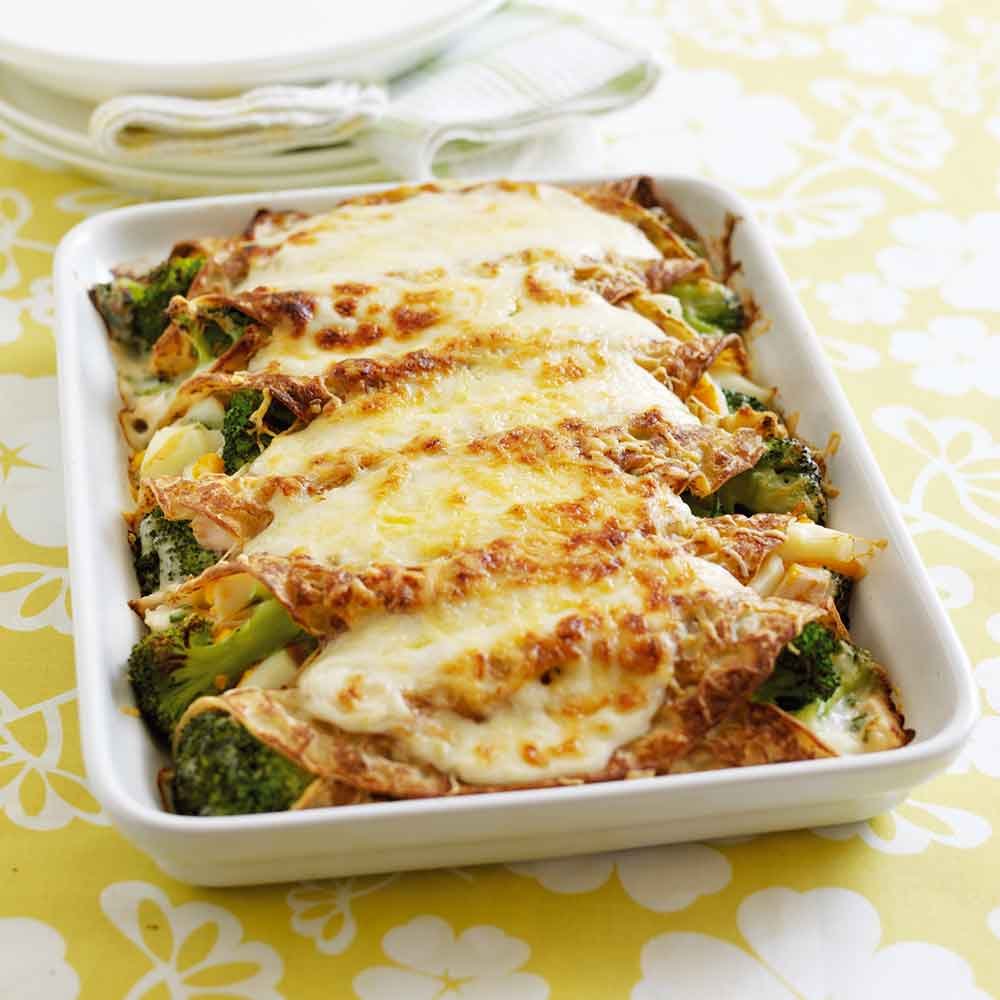 Ingredients
Ready-made cheese sauce 2 x 350g pots
Cooked skinless and boneless chicken 300g (11oz), cut into bite-sized pieces
Broccoli florets 150g (5oz), cooked and drained
Eggs 2, hard-boiled, shelled and chopped
Snipped chives 2 tbsp
Pancakes 1 packet of 6 plain
Cheddar cheese 25g (1oz), grated, for sprinkling
Instructions
1
Preheat the oven to 200ºC/400ºF/Gas 6. Tip one of the pots of cheese sauce into a bowl and stir in the cooked chicken, broccoli, eggs and chives.
2
Spread some of the chicken mix down the centre of each pancake and roll up. Lay them in a lasagne dish with the seam side up and spread the remaining cheese sauce on top together with the grated Cheddar cheese.
3
Bake in the oven for 25–35 minutes or until the sauce is bubbling and the chicken mix is hot all the way through. Serve at once.
Emily Davenport