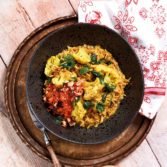 Cauliflower Biriyani with Sweet Carrot Relish
A wonderful Cauliflower Biriyani with Sweet Carrot Relish taken from
A Zest For Life
Cookbook.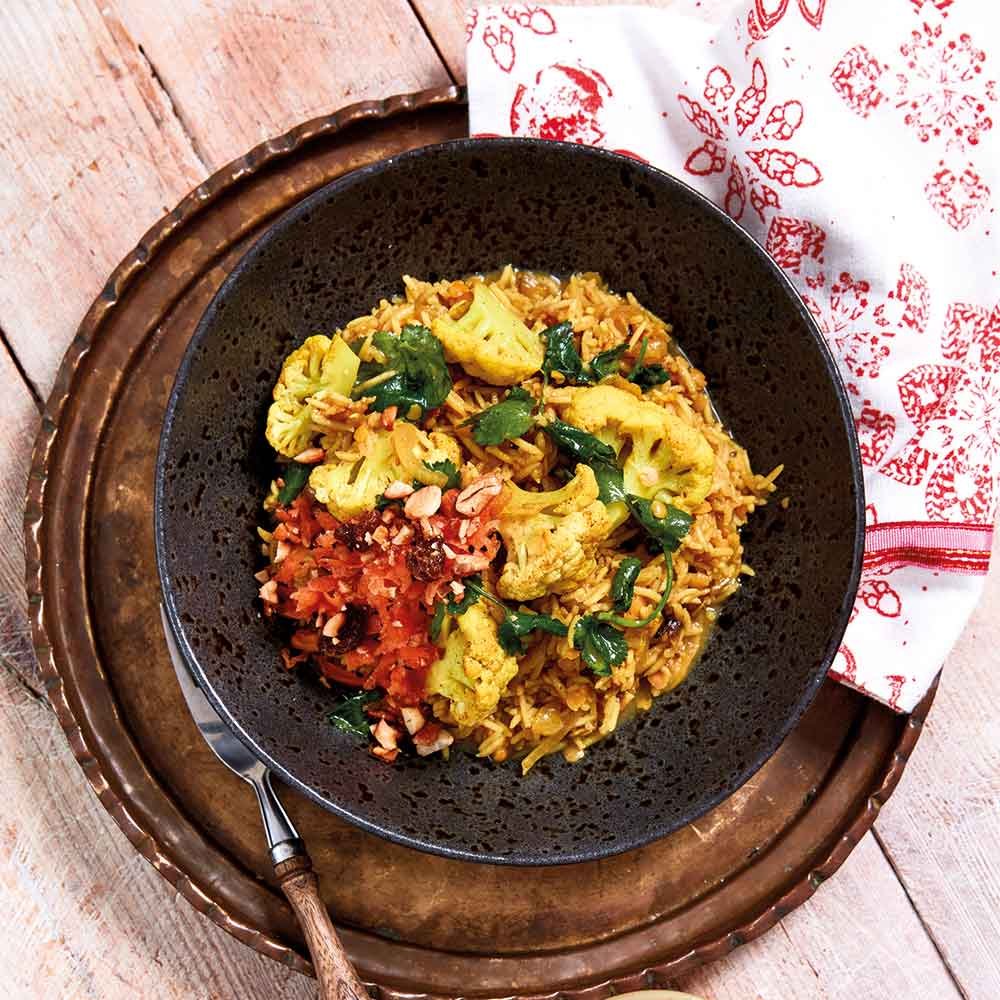 Ingredients
Sunflower oil 1 tbsp
Onion 1, peeled and thinly sliced
Mild curry powder 1 tbsp
Cardamom pods 6, split
Bay leaves 2
Basmati rice 175g (6oz), rinsed
Red lentils 50g (2oz), rinsed
Vegetable stock 600ml (1 pint)
Salt 1 tsp
Cauliflower 1, cut into large florets
Fresh coriander small bunch, roughly chopped
•
FOR THE CARROT RELISH
Carrot 1 large, peeled and grated
Sultanas 50g (2oz)
Roast cashew nuts 50g (2oz), crushed
White wine vinegar 4 tsp
Clear honey 1 tbsp (omit if vegan)
Black onion seeds 1 tsp (optional)
Instructions
1
Heat the oil in a large saucepan and gently fry the onion, stirring, for about 5 minutes until softened but not browned.
2
Add the curry powder, cardamom pods, bay leaves, rice and lentils and cook, stirring, for a further minute. Add the stock and salt and bring to the boil. Add the cauliflower, cover and simmer gently for about 15 minutes, stirring occasionally, until the rice and cauliflower are just tender. Remove from the heat, cover and leave for 5 minutes. Discard the bay leaves and cardamom pods.
3
Meanwhile, make the relish. Place the carrot in a bowl and stir in the sultanas and cashew nuts then stir in the vinegar, honey and onion seeds, if using. Cover and chill until ready to serve.
4
To serve, pile the cauliflower rice onto warm serving plates, sprinkle with coriander and serve with the carrot relish.
Emily Davenport