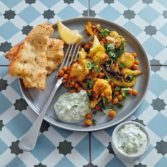 Spiced Cauliflower With Chickpeas
A delicious way to serve cauliflower. Spiced Cauliflower With Chickpeas taken from the
Dairy Diary
2021.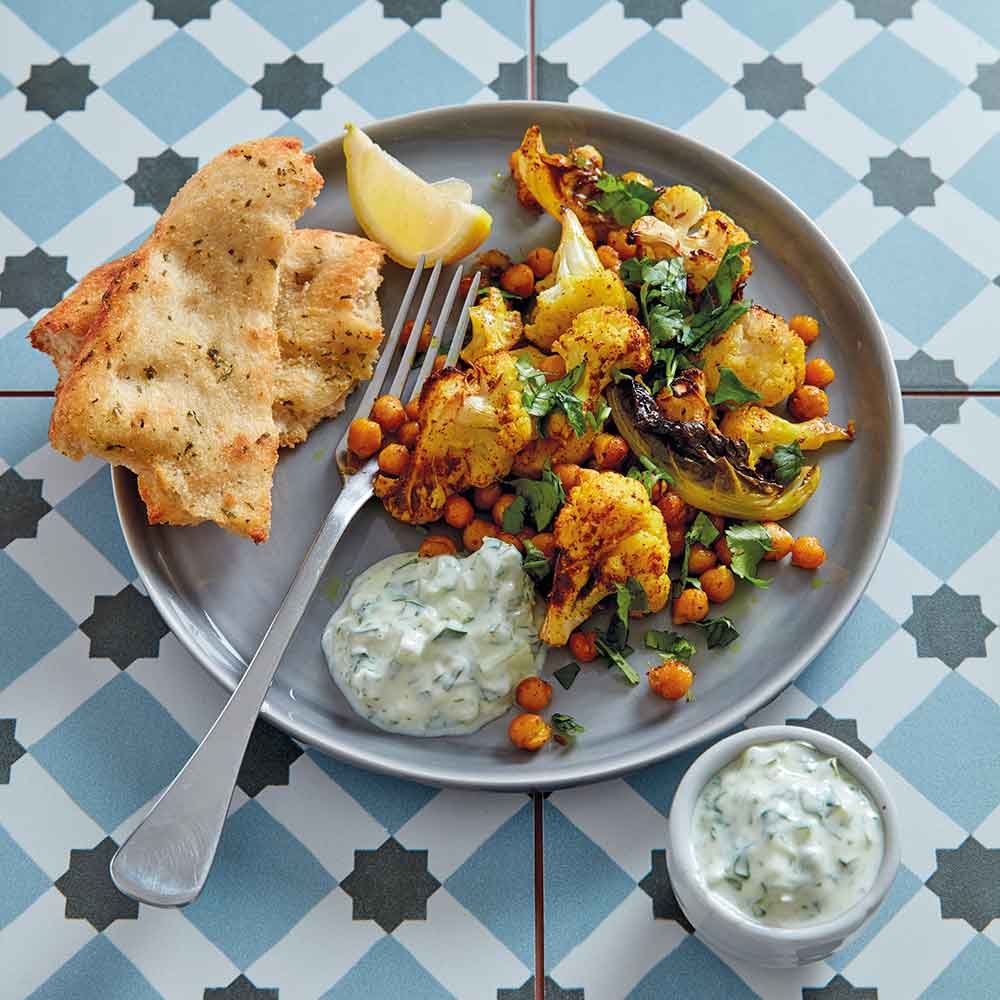 Ingredients
Cauliflower 1 medium, trimmed
Chickpeas 400g tin, drained and rinsed
Cumin seeds 1 tsp
Coriander seeds 1 tsp
Garam masala 1 tsp
Turmeric ½ tsp
Rapeseed oil 2 tbsp
Unsweetened coconut yogurt 150g (5oz)
Cucumber ¼, finely diced
Fresh coriander 25g (1oz), roughly chopped
Warmed flatbreads and lemon or lime wedges to serve (optional)
Instructions
1
Preheat oven to 200°C/180°fan/Gas 6. Chop cauliflower into 4cm (1½in) florets. Put in a large roasting tin with any smaller leaves and chickpeas.
2
Roughly crush cumin and coriander seeds using a pestle and mortar. Mix in garam masala, turmeric and seasoning. Sprinkle spices over vegetables in tin and mix to coat well, then drizzle with oil. Roast for 30-40 minutes until crisp and slightly browned.
3
Meanwhile, mix yogurt, cucumber and most of coriander to make a sauce. Sprinkle remaining coriander over roasted vegetables. Serve with sauce along with warmed flatbreads and lemon or lime wedges, if using.
Emily Davenport