2 STYLISH
DIARY SETS
Take the stress out of planning in
2021 with these practical and very
popular diary sets.
Diary Sets for 2021
Two beautifully designed diary sets to help you plan at home and when you are out and about.
Very popular gifts!
Dairy Diary Set £10.99 | Pocket Diary & Meal Planner Set £4.99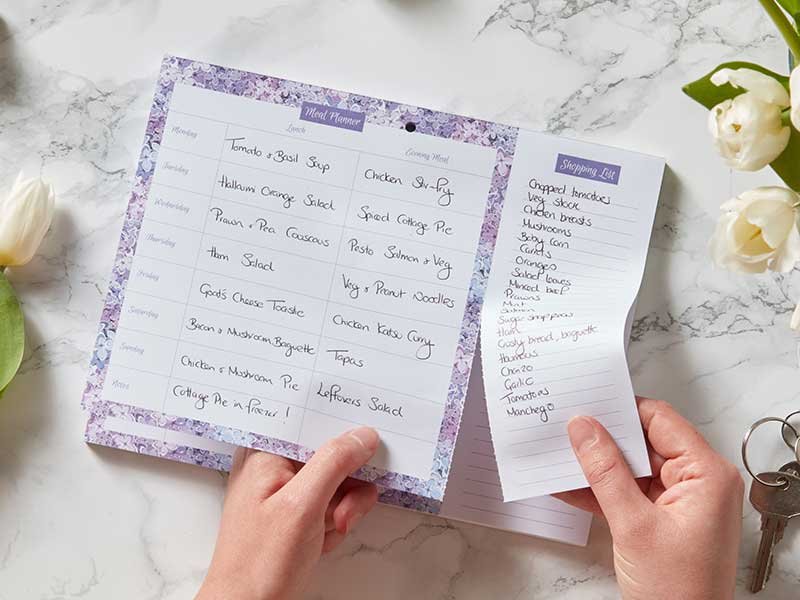 Pocket Diary &
Meal Planner Set
The perfect way to keep track of events and meal plan for the week ahead.
Pocket Diary
with week-to-view diary, useful information, ribbon marker and pen attached.
Meal Planner Pad
with one sheet per week: daily lunch and evening meal columns plus a perforated weekly shopping list.
£4.99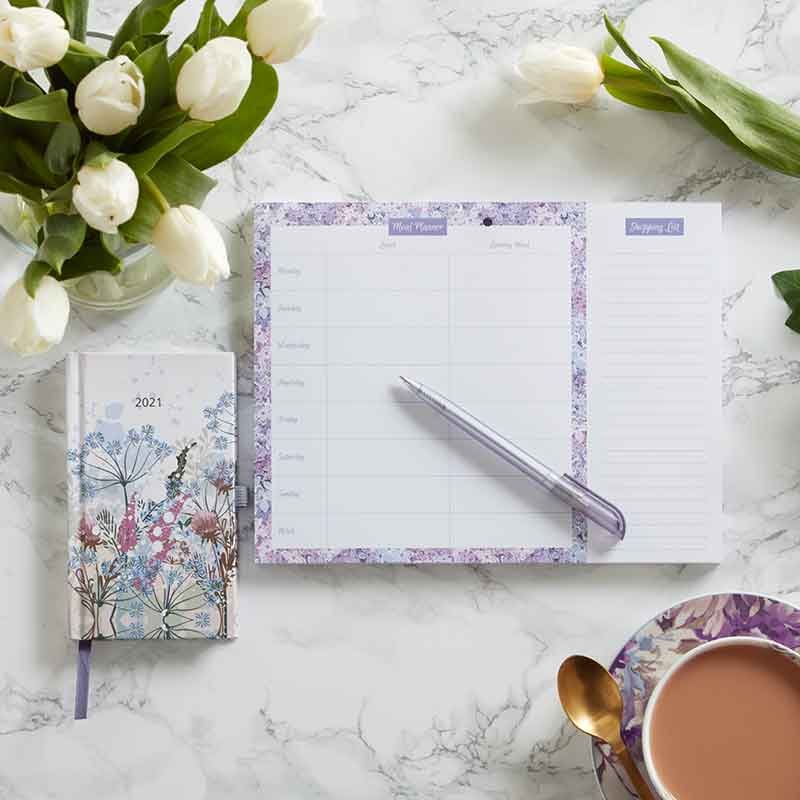 Dairy Diary Set
Excellent value for money and a lovely Christmas gift.
Contents:
Dairy Diary 2021
Pocket Diary with pen
Meal Planner Pad
£10.99 Save £2.85!
* Saves £2.85 off the cost of buying the Dairy Diary & Pocket Diary Set separately.
"These sets are so pretty and would make the perfect gift set."
Patricia
You may also be interested in...