St Dwynwen's Day, otherwise known as Welsh Valentine's Day, falls on 25 January each year
I knew that the Welsh have their own term for a special type of hug – a "Cwtch" – (incidentally, this is a term that was used within the UK Parliament for the first time on 5 January 2022). I didn't realise until recently that there is also a Welsh Valentine's Day.
Who was St Dwynwen?
According to legend, St Dwynwen was a fourth-century Welsh princess who was said to be the prettiest of King Brychan Brycheiniog's 24 daughters. She fell in love with a nobleman Maelon Dyfodrull, but her father had already arranged for her to marry someone else.
It is said that Dwynwen was visited by an angel who gave her a potion that would help her forget Maelon, but instead it turned him into a block of ice.
Dwynwen was then granted three wishes. The first was for Maelon to be thawed out; the second was that she would never marry and the third was that she could help other lovers, especially those in pain like herself.
Following this, Dwynwen led a life of retreat as a nun on Llanddwyn Island in Anglesey (the remains of Dwynwen's church can be seen today surrounded by the most beautiful beaches).
Since then, Dwynwen has been honoured as the Welsh patron saint of lovers and celebrated on 25 January when people will exchange gifts and cards and treat loved ones.
People may be lucky enough to receive a love spoon. A Welsh love spoon is a decoratively carved wooden spoon – the symbols carved into the spoon all have different meanings eg, a horseshoe may signify good fortune, a twisted stem may show togetherness or a knot showing eternal love. Historically, love spoons would be given by young men as a token of affection for their sweethearts.
Nowadays, as much as love spoons are still considered romantic gifts, they're also used to commemorate events such as weddings, birthdays, anniversaries and christenings.
As Lladdwyn Island is in Anglesey, why not try making these Anglesey cakes for a loved one?
They are more like very short biscuits than cakes and were traditionally given out by children to wish neighbours a Happy New Year!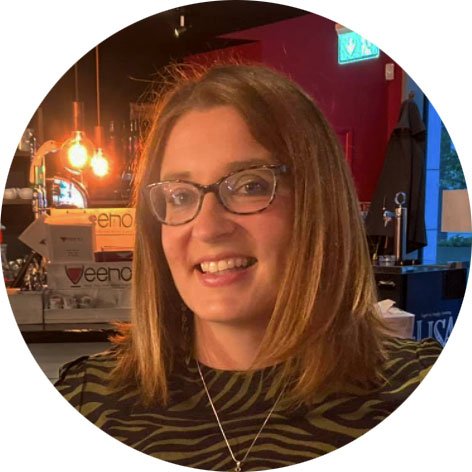 I look after communications and marketing at Dairy Diary. I'm a busy mum and love home baking and cooking for my family. In my spare time I enjoy visiting the theatre, eating out with friends and exploring the great outdoors!