Food Waste Action Week takes place from 6th – 12th March 2023
Did you know 70% of food waste in the UK comes from our homes?
And 36 million tonnes of greenhouse gas emissions could be prevented by saving food from our kitchen bins!
These staggering stats from LoveFoodHateWaste show that there is much more that we could all be doing to reduce food waste
Try a few of these simple things as part of your weekly routine and you'll quickly see how with just a few small actions you can make a real difference both to your pocket and the planet.
1. Plan Ahead.
Flick through your recipe books or stick with your favourite meals but make a plan for 5 meals during the week. Leave two days for using up leftovers or dishes already made and stored in the freezer.
2. Make a list.
Keep the list in the kitchen and add to it as you think of things. Before you go shopping double check what you already have in the cupboards or fridge.
3. Stick to the list!
Shop with your specific meals in mind and try not to be swayed to buy other tempting things – plan them in for next time. Use the hand held scanners in the supermarket to keep a track of your budget as you go round the store.
The Dairy Diary Meal Planner Pad is the perfect planning tool for this. It has space to plan two meals per day and a tear off shopping list so you can add to it through the week and refer to it when shopping in store or online. This planner has been so popular they have sold out but they will be back as soon as possible!
4. Only buy what you like.
It may seem obvious but only buy what you like and not what a recipe dictates. Most recipes can be tweaked to your taste. Dairy Diary Cookbooks contain a space for notes so you can jot down your swaps to tailor the recipe for you and your family.
5. Only buy what you need
The LoveFoodHateWaste website has a great tool to work out portion sizes so you can take away the guess work and only buy what you need – saving money and food waste. Consider buying your milk in pints from the milkman and only order what you think you need.
6. Check your fridge & freezer temperatures
Ensure that your fridge temperature is below 5°C and your freezer around -18°C. Keep fruit, except bananas, in the fridge to make it last longer.
7. Have an "eat me first" shelf
"Use by" labels relate to food safety whereas "best before" labels relate to food quality. Move items that need to be eaten first to the front of the fridge or cupboard to jog your memory.
8. The freezer is your friend
Make the most of your freezer!
Freeze leftovers or make batch meals and freeze for later.
If you have fresh fruit or veg that is likely to go off then puree or stew it before freezing for later.
Consider freezing chopped garlic, ginger, herbs, onions and cheese and using in cooking straight from the freezer.
The More Taste & Less Waste Cookbook is full of helpful tips and delicious recipes to help to minimise waste even further.
Makes a lovely gift!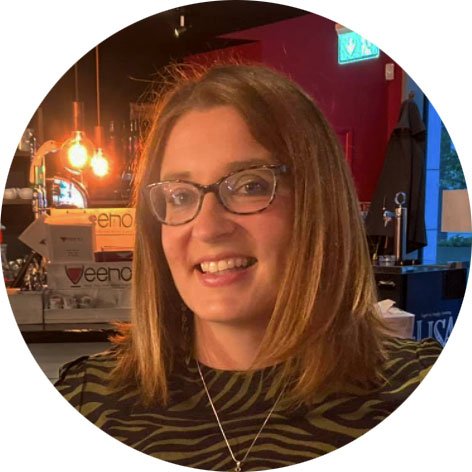 I look after communications and marketing at Dairy Diary. I'm a busy mum and love home baking and cooking for my family. In my spare time I enjoy visiting the theatre, eating out with friends and exploring the great outdoors!