The Dairy Diary website is crammed full of delicious recipes and information, and we wanted to share some top tips for getting the most out of it.
If you are a regular visitor to the Dairy Diary website, you may have noticed that you can Sign up and then log in when you visit the site.
You don't need to do this to make a purchase or browse the site but there are a few benefits to logging in when you visit that we thought you might like to know about.
Bookmark your favourite recipes, search for inspiration, share with your friends and more…!
Firstly, how to sign up
Click "sign up" at the top right hand side of the screen. You will be asked to create a username and enter your email. A message will be sent to your email and you can then create a password.
Create your profile
Once you are logged in click on "My profile" in the top right corner. This area shows you your bookmarked recipes and blogs and your top rated recipes so that all your favourites remain in one place and are easy to find.
When you find a recipe you love, take a look above the title and you will see the following options.
Share
allows you to share the recipe to social media or via email.
Cookmode
Click here and the view changes so that only the recipe is neatly displayed on a separate page. All the other images and website information is removed.
Print
This formats the page so the recipe and image are printed neatly. Great to take with you into the kitchen and then store in a recipe file for another day.
Bookmark
Click here and this recipe will be saved in your profile so it can easily be found at a later date.
Rate recipe
We love to have your feedback so here is where you can let us know what you think and give the recipe from 1-5 stars. Your top-rated recipes will also show in your profile area.
Bookmark useful tips and blogs
Above the blog title you will see just the options to share or to bookmark, bookmarked blogs will be saved to your profile area.
Share your thoughts with us
If you have a profile you can also comment on recipes and blogs and let us know your feedback. You can also share your own tips with us and the rest of the Dairy Diary community.
Even if you don't want to create a profile and log-in, you can still browse the recipes and information and the tips below may make things easier.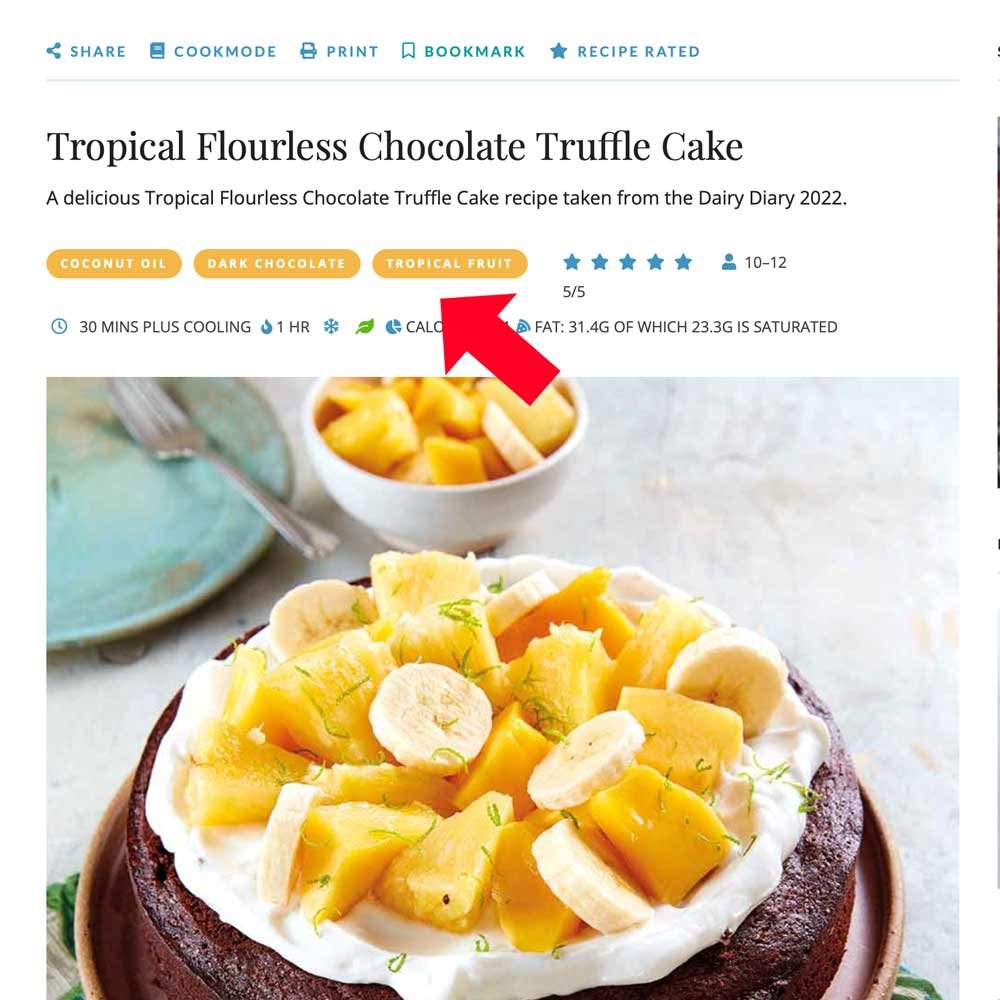 Browse recipes by category
Look out for the orange "tags" – they look like this.
If you click any one of these categories they will take you to other similar recipes. For example, click "Baking" and you will be automatically taken to a page full of delicious Dairy Diary baking recipes to give you lots of ideas and inspiration.
Search for anything else
Use the "Search the site" box to type specific recipe titles eg, "Boiled Fruit Cake" or more general searches like "Easter" or "Chocolate"– have a go and see what comes up!
And don't miss the Dairy Diary Newsletter!
Don't forget that you can also subscribe to the Dairy Diary newsletter so you will never miss out on delicious new recipes, fabulous competitions and you will be the first to know of any offers and discounts.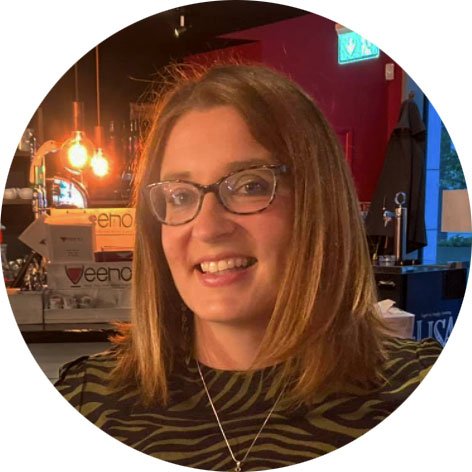 I look after communications and marketing at Dairy Diary. I'm a busy mum and love home baking and cooking for my family. In my spare time I enjoy visiting the theatre, eating out with friends and exploring the great outdoors!