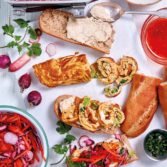 Vietnamese Banh Mi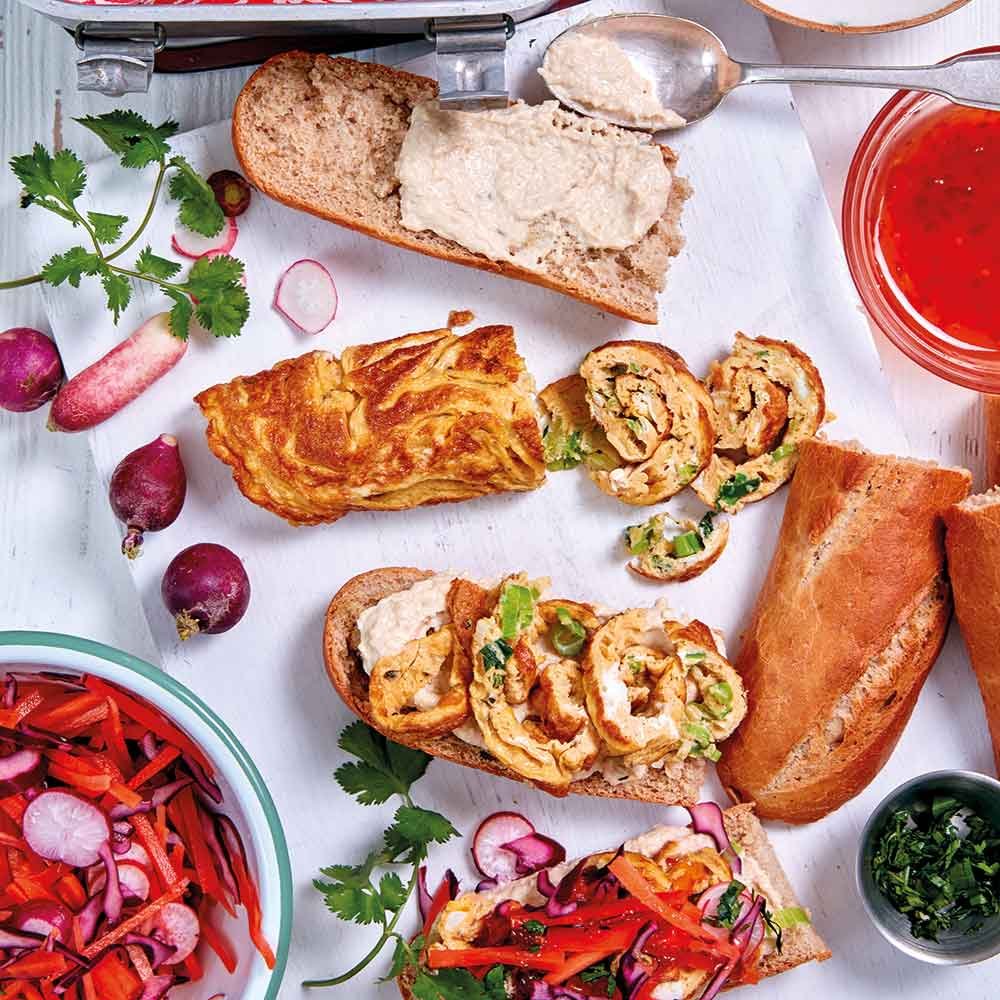 Ingredients
Carrot 1, peeled
Red cabbage approx. 50g (2oz), finely shredded
Radishes 4, trimmed and sliced
White wine vinegar 2 tbsp
Caster sugar 1 tsp
Salt and freshly ground black pepper
Eggs 3
Spring onions 3, trimmed and sliced
Soy sauce 1 tsp
Vegetable oil 1 tbsp
Baguettes 2 or 3 small
Hummus about 4 tbsp
Chopped fresh coriander 2 tbsp
Hot or sweet chilli sauce to serve (optional)
Instructions
1
Make strips of carrot using a julienne cutter and put in a bowl with the red cabbage and radishes. Add the vinegar, sugar and ½ teaspoon salt, mix well.
2
Beat the eggs in a bowl, add the spring onions, plenty of pepper and soy sauce.
3
Heat the oil in a frying pan, pour in the egg mixture and cook for a few minutes on each side to make an omelette. Tip out of the pan onto a board. Roll it up then cut it into strips.
4
Split the baguettes and spread hummus over the cut sides. Pile omelette strips onto the bases, top with the pickled vegetables and sprinkle with coriander. Add the tops of the baguettes to make sandwiches.
5
Serve with chilli sauce if using.
Emily Davenport