Greek Yogurt Panna Cotta
A very moreish Greek Yogurt Panna Cotta recipe from
A Zest For Life
Cookbook.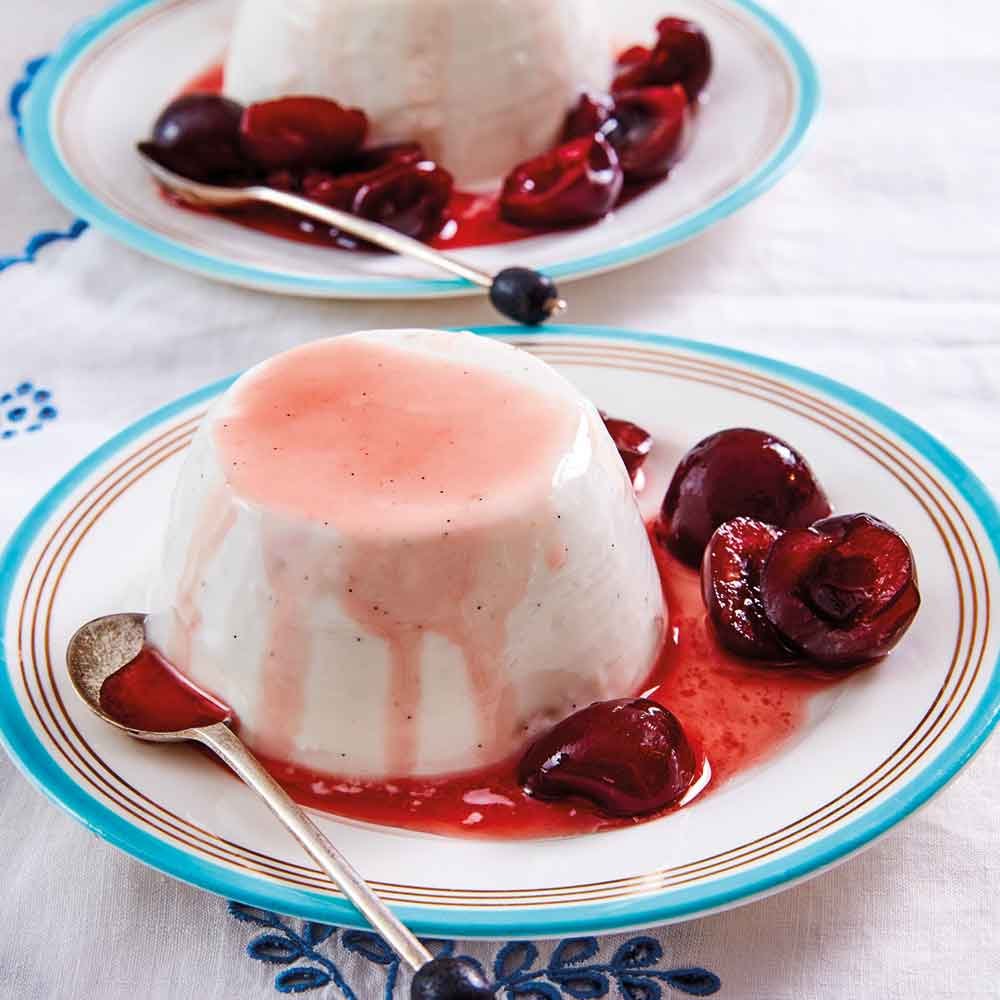 Ingredients
Gelatine leaves 2, cut in half using scissors
Greek yogurt (5% fat) 500g (1lb 2oz)
Clear honey 3 tbsp
Vanilla paste 1 tsp
Kirsch or black raspberry liqueur 4 tbsp, or more honey
Cherries 20, stoned
Instructions
1
Put the gelatine in a small bowl, cover with cold water and leave to soak for 5 minutes.
2
Lightly oil four 150ml (¼ pint) ramekins.
3
Put the yogurt and honey in a small pan and heat gently, stirring constantly, but take off the heat before it comes to the boil.
4
Pour off the cold water from the gelatine and add 2 tablespoons boiling water. Stir well until the gelatine has dissolved then whisk into the yogurt. Strain the mixture through a fine sieve into a jug, whisk in the vanilla paste then pour into the ramekins. Chill overnight in the fridge until set.
5
To serve, dip the ramekins into hot water to loosen the set yogurt then turn out onto plates. Spoon 1 tablespoon of liqueur or honey over each one and serve with cherries.
Emily Davenport