Coconut Sponge Pudding
A delicious and speedy Coconut Sponge Pudding from
Dairy Diary
2020.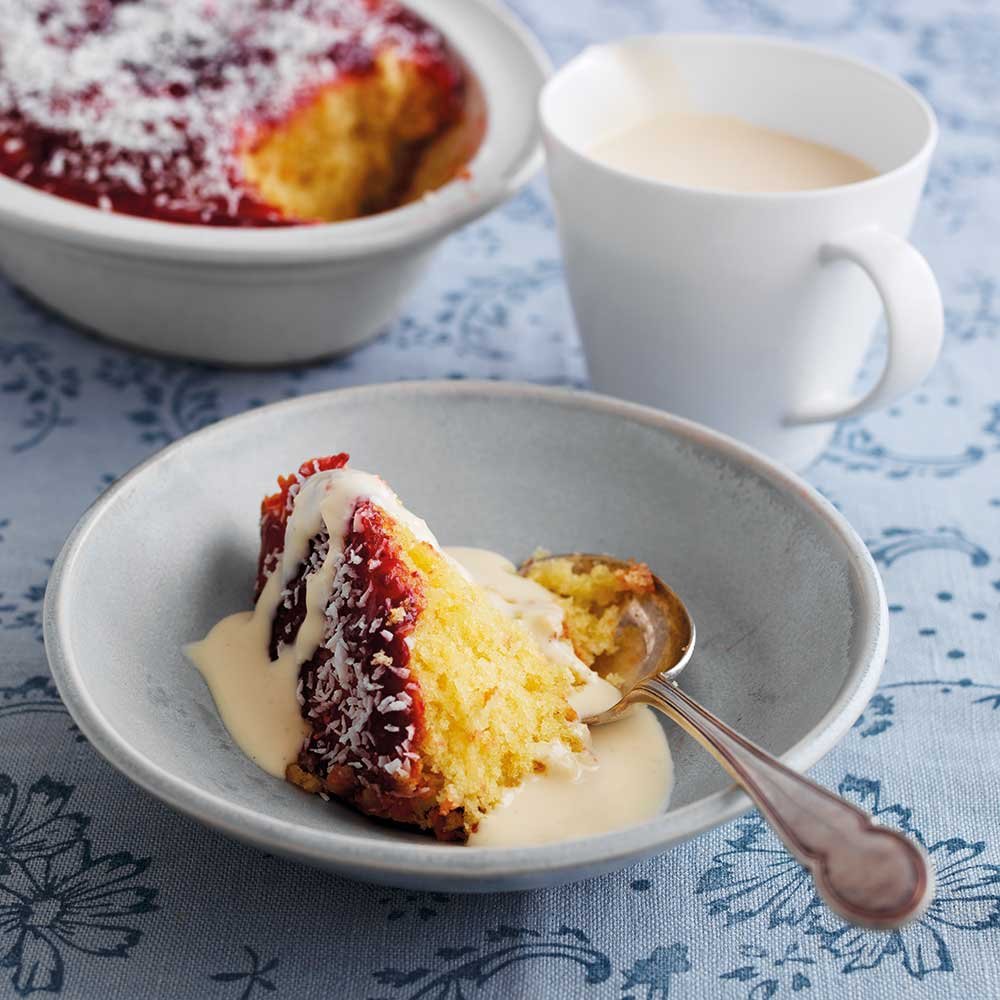 Ingredients
Self-raising flour 110g (4oz)
Salt a pinch
Butter 110g (4oz), softened
Caster sugar 110g (4oz)
Eggs 2 large, beaten
Milk 2 tbsp
Desiccated coconut 75g (3oz)
Strawberry jam 150g (5oz)
Custard to serve (optional)
Instructions
1
Preheat oven to 200°C/180°fan/Gas 6. Butter a 1.5 litre (2½ pint) baking dish. Sift flour and salt into a bowl.
2
In a large bowl, cream butter and sugar until light and fluffy. Beat in eggs, a little at a time, adding a spoonful of flour with each addition. Fold in remaining flour with milk and 50g (2oz) coconut. Spoon into baking dish and bake for 15–20 minutes until just firm to touch.
3
While still warm spread with jam and sprinkle with remaining coconut. Serve warm with custard, or cold.
Katy Hackforth