Café Noisette
A quick and easy Café Noisette recipe taken from the
Dairy Diary Favourites
Cookbook. A must for coffee lovers.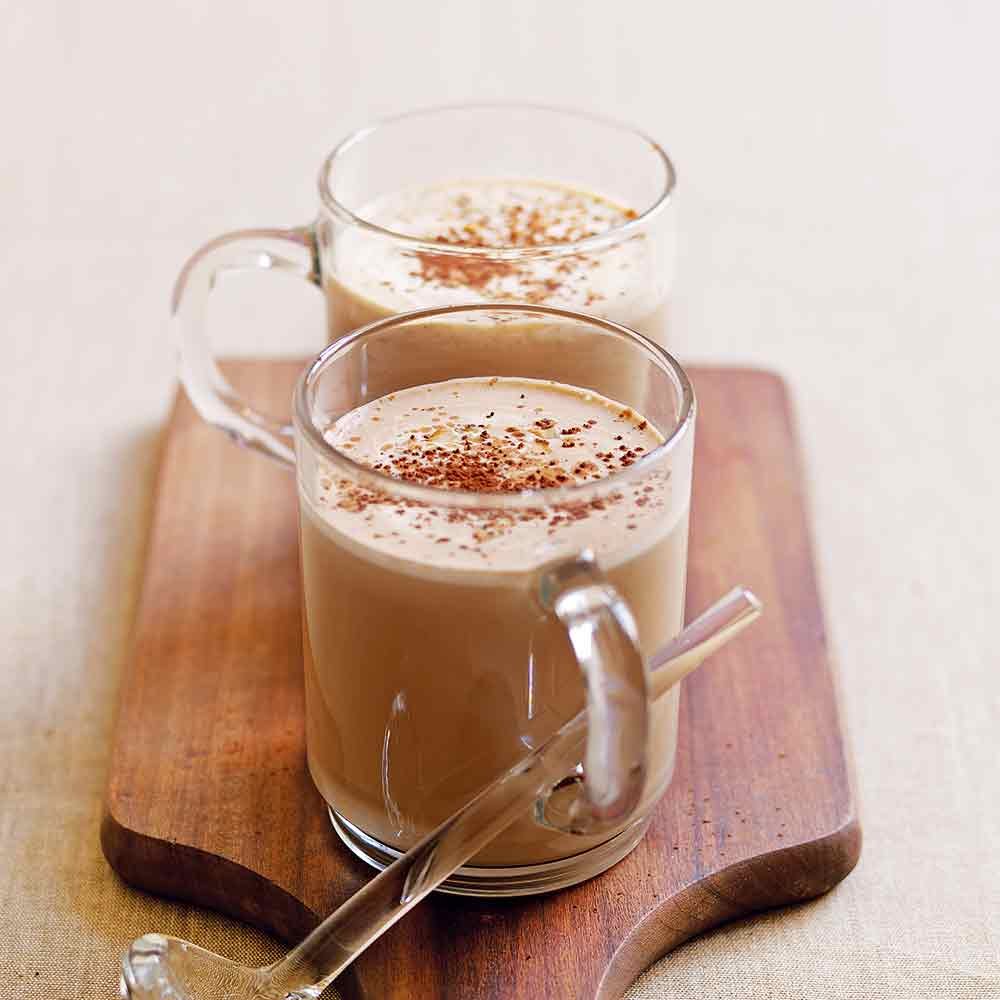 Ingredients
Coffee granules 3 tsp
Roasted chopped hazelnuts 2 tbsp
Granulated sugar 1 tbsp
Milk 300ml (½ pint)
Single cream 2 tbsp
Cocoa powder to serve (optional)
Instructions
1
Dissolve coffee granules in 1 tablespoon boiling water. Pour into a blender.
2
Add hazelnuts and sugar and pour in milk and cream. Blend everything together.
3
Pour into a pan and heat gently until hot but not boiling.
4
Serve in mugs and sprinkled with a little cocoa powder, if you like.
Emily Davenport