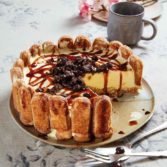 Irish Coffee Ice Cream Charlotte
A delicious Irish Coffee Ice Cream Charlotte recipe taken from the
Dairy Diary
2022.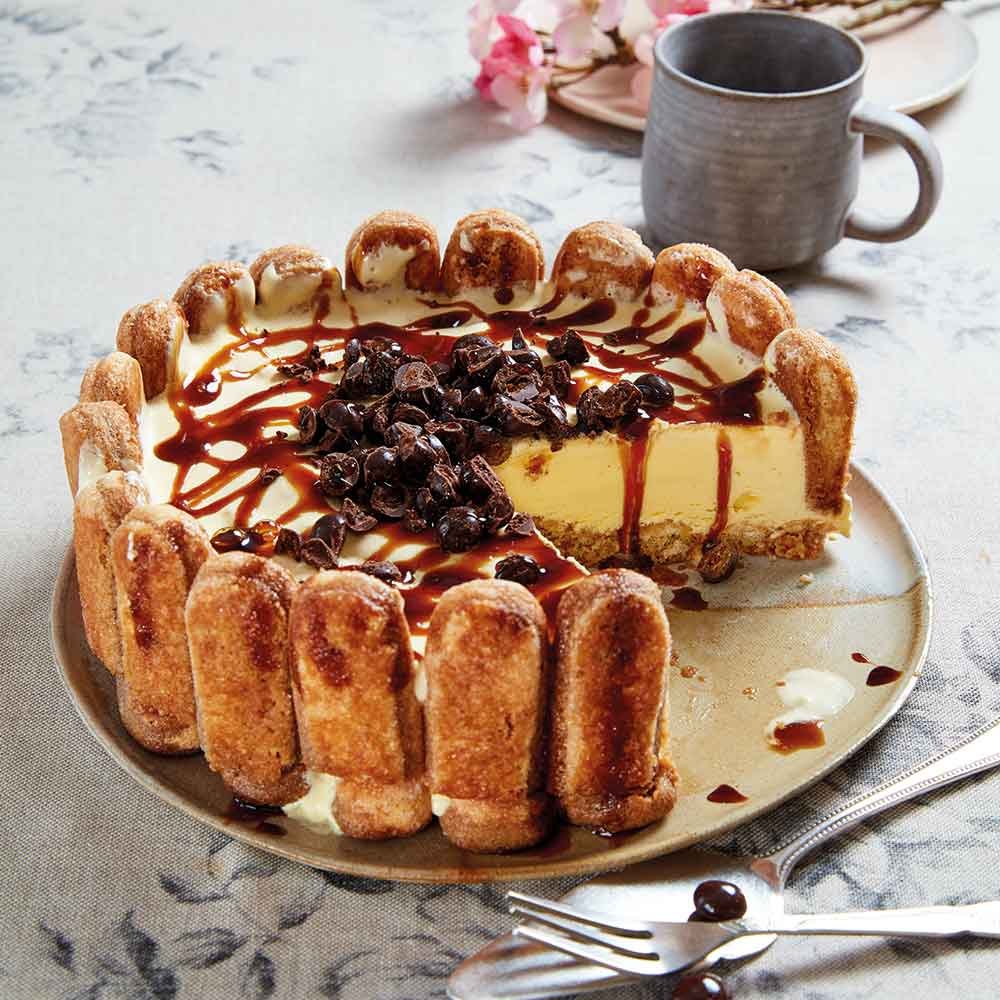 Ingredients
Sponge fingers 20
Coffee-flavoured liqueur 6 tbsp
Vanilla ice cream 1 litre (1¾ pints)
Strong espresso coffee 4 tbsp
Maple syrup 6 tbsp
Chocolate-covered coffee beans 3 tbsp, chopped
Instructions
1
Trim about 12 sponge fingers to fit base of a 20cm (8in) loose-bottomed sandwich tin lined with clingfilm or a reusable alternative. Dip biscuits in liqueur and fit into tin base. Halve rest of biscuits and use to line sides of tin, dipping in liqueur before you place them cut-side down around edge. Freeze for 15 minutes to firm up.
2
Meanwhile, remove ice cream from freezer to soften. Using a spoon, spread over sponge finger lining and freeze for at least 4 hours or until frozen.
3
Heat espresso and maple syrup in a small pan over a high heat. Bring to the boil and cook for a few minutes until syrupy. Cool. Remove pie from freezer 10 minutes before serving and transfer from tin onto a flat plate. Drizzle coffee syrup over and sprinkle with chopped coffee beans. Cut into wedges to serve.
Emily Davenport