For many reasons it is not always possible to get away on holiday, but that doesn't mean you cant enjoy some of the benefits of travel.
If you can't travel, if you are waiting for a trip later in the year or even if you have been lucky enough to get away and are suffering from the post-holiday blues – you could try armchair travel?
Armchair travel is learning about the world in as many ways as possible without actually visiting.
Here are a few ways you can invoke the sights, smells and mindset of travel without actually leaving home!
---
Watch, Listen & Read….
Travel programmes/films
Catch up TV means there is a collection of TV shows we can watch from the comfort of our own home that will transport us around the world. One of my favourites is "Race Around the World" where contestants have to get between various points by land only for the cost of a flight and without the internet. Films such as Mamma Mia can make us feel we are on a beautiful island – at least for a couple of hours!
Travel blogs/vlogs
There are many travel bloggers out there with great content, simply find your favourite and follow their adventures. Vlogs, or video logs, allow you to see the places visited as well as just read about them.
Adventure/travel books
With so many to choose from you can take a road trip through the USA, travel with a home-schooling family through Europe, go on safari or climb Everest. The options are endless.
Learn and Plan…
Travel trivia
Create your own travel or geography quiz to share with family and friends – it could include flags, cities and wonders of the world.
Learn a language
A great armchair travel activity and life skill – there are lots of online courses or DVDs you could try.
Plan your next break
Relish the planning! Research and record places to visit, find the best routes and prices, look up where to visit when you get there.  Check out reviews so that when you do go you are armed with all the information you need to make the most of your trip.
Use technology…
Google Earth
It's fun and free – zoom into wherever in the world you want to go. Click on "voyager" and learn about our planet, play games and see different view of the world.
Virtual tours
Lots of places such as museums, zoos and even whole cities now have virtual tours available online. Most are free and no queues! Check out these free virtual tours of famous locations for a start.
VR headsets
If you want to get seriously techy you could try a Virtual Reality Headset! Download apps or buy tours to explore under the sea, national parks, Everest or even space!!
Reminisce and re-create
Photos and souvenirs
Revisit photos or make scrapbooks of previous trips. Click here for some scrapbooking ideas for beginners. 
Cooking 
Re-create your favourite recipe or style of cooking from a favourite place you have visited or a place you would like to visit in the future.
Take a look at our Holiday Recipe Collection for some inspiration!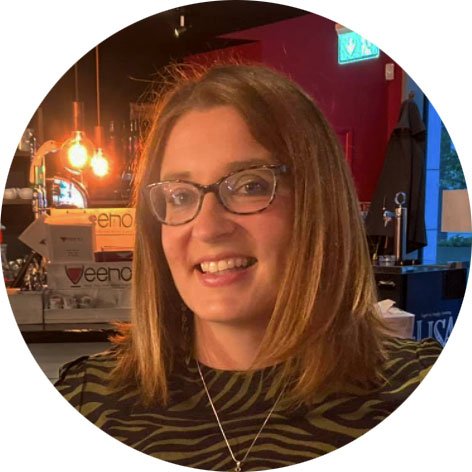 I look after communications and marketing at Dairy Diary. I'm a busy mum and love home baking and cooking for my family. In my spare time I enjoy visiting the theatre, eating out with friends and exploring the great outdoors!