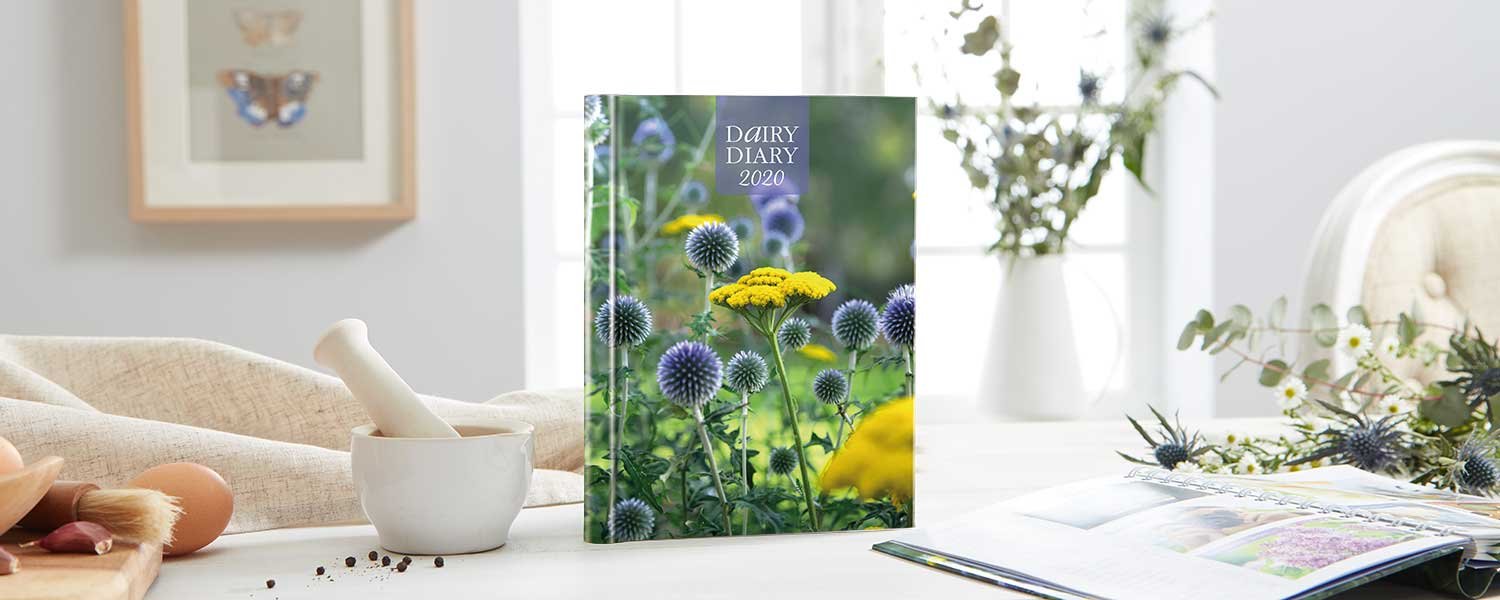 Dairy Diary 2020
The iconic Dairy Diary 2020 is an A5, week-to-view diary featuring weekly inspirational recipes.
Practical and pretty, it's the perfect 2020 diary for planning your busy life.
Dairy Diary 2020 £8.75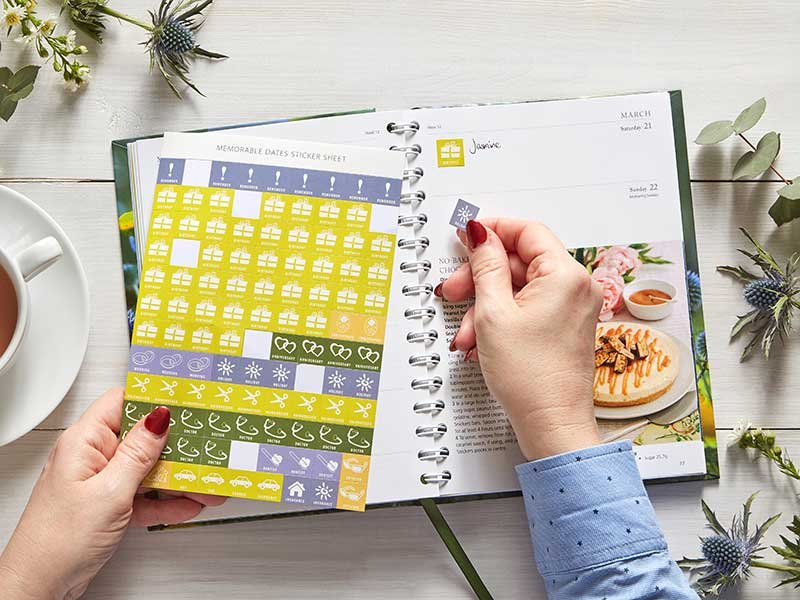 2020 A5, week-to-view diary
Lots of space to write plus notes pages
Dairy Diary clear week-to-view layout
Memorable dates sticker sheet
Concealed wiro-binding for lie-flat writing
Information at your fingertips
Information for cooks
Budgeting, conversions, reminders
Useful numbers, addresses, anniversaries
Calendars, planners, calendar dates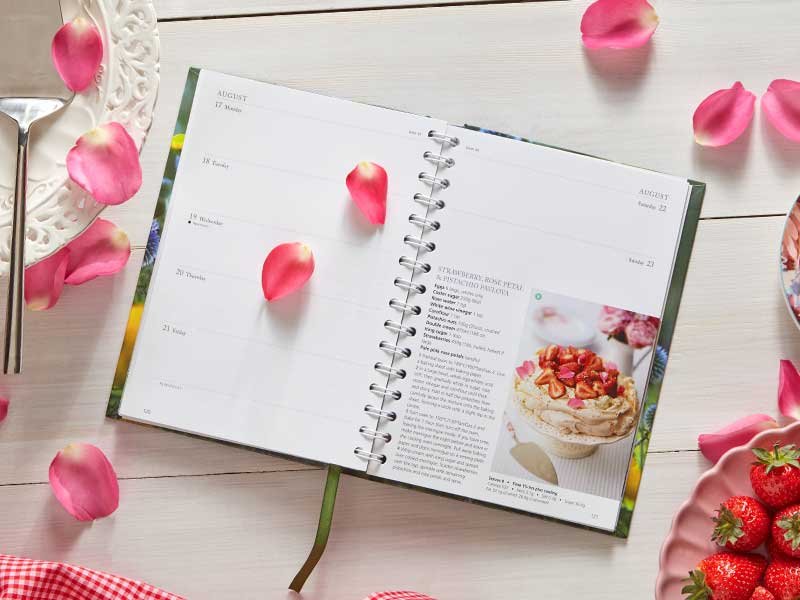 Throughout the year this diary will inspire you with recipes that take advantage of seasonal produce, plus seasonal dishes for Easter, Christmas and New Year.
The Dairy Diary is famous for its weekly, easy-to-prepare recipes – dishes that everyone will love and all triple-tested to ensure success!
Soups, starters and snacks; main courses; side dishes and sauces, desserts, cakes and bakes – recipes you can trust.
A few of our favourites are:
Chicken & Blackberry Salad
Strawberry, Rose Petal & Pistachio Pavlova
Prawn & Lentil Lettuce Cups
Halloumi Chips with Spicy Yogurt Dip
Gooseberry & Mint Granita
The Dairy Diary is Britain's favourite home diary, with sales of over 30 million since 1982.
Fascinating articles include:
See where history changed
Learn something new
The fragrant garden
Tastes of tea
Regional specialities
Page-marker ribbon, notes pocket to store all those bits and pieces, plus wipe-clean cover. And lots of tips and tricks to achieve better results and make life a little bit easier in the kitchen.
Stain removal tips are essential in any household, but don't forget to act swiftly. Washing symbols and what do they all mean? Plus cook's tips for preparation, cooking and storing leftovers.
'Absolutely brilliant. I've been getting it for years
and it just gets better and better.'
Annie, Yorkshire
Mouthwatering Dairy Diary recipes
Irresistible dishes to whet your appetite.