Favourite games for a Christmas games night
I love a games night at any time of the year but especially at Christmas and games that can include all the generations are my favourite!
I have shared a few of my festive favourites for you to try over the Christmas period.
Board Games
Pictionary is always a great one. Guess what your teammate is drawing – it's particularly funny with children and people whose artistic skills are not the best!
Articulate. The fast-talking description game where you have to describe as many words as possible to your teammates in 30 seconds – you soon find out who is on your wavelength!
Parlour Games
Charades or Give us a Clue is always a favourite. Act out films, TV shows or books without speaking. Write some ideas down beforehand for people who can't think of ideas on the spot! You could make a Christmas version with Christmas films and songs?
Who am I? The organiser writes the names of famous people on post-it notes and sticks them onto each player's forehead (so they don't know who they are). Each person takes it in turns to ask questions to find out who they are to which the rest of the players can only answer Yes or No. As soon as the answer to a question is No, play passes to the next person. The winner is the person to identify who they are first.
Cards
Newmarket is my favourite Christmas card game. It's fun to "bet" for pennies or sweets – great for all ages as it is so simple! Search online for rules and ideas of 100s of card games suitable for all ages.
Present games
There are lots of gift exchange games that will add some fun to your Secret Santa. Check out ideas online that include dice, cards and even poems to help determine who gets which gift!
Calm games
Kims Game. If it all gets a bit heated, you could try this memory game. It's great for small children. Collect several small items and put them on a tray. Let all the players study the objects and then secretly take one item away – players have to guess what is missing.
New traditions
This year we are trying a Macmillan Cancer Support Escape Room games night! We will be trying to solve virtual puzzles as an MI6 operative! We are hoping that this will be great fun and help to raise money for a great cause too.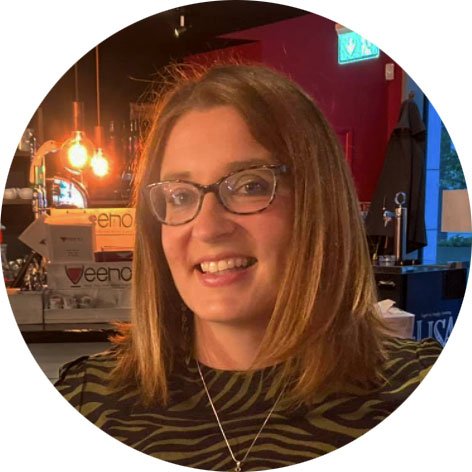 I look after communications and marketing at Dairy Diary. I'm a busy mum and love home baking and cooking for my family. In my spare time I enjoy visiting the theatre, eating out with friends and exploring the great outdoors!