Tips to make your own personalised hamper gift
Hampers can be the ultimate personalised gift. They are great fun to put together, super exciting to receive and can be the perfect gift for the hard to buy for person.
Take a look at our top tips for putting your own hamper together…
Think of a theme
Food & drink is the immediate thought for a hamper but what about a chocolate hamper, a baking theme or foods from a particular country or region? Consider your recipient's hobbies and interests – maybe gardening, a favourite sport, crafting or a movie night hamper? Maybe a busy friend would appreciate a relaxing hamper made up of a favourite magazine, some nice tea, chocolates, bath salts?
Decide on a budget
If you are on a budget, it's easy to lose track when you are putting several items together so keep a note of what you have spent. Consider buying from second-hand shops or even making items yourself for an extra personal touch.
Be creative with your containers!
Don't restrict yourself to using a traditional basket – a gardening hamper would look great in a large plant pot that would become part of the gift or a movie night hamper in a popcorn bucket? A cardboard shoebox covered in pretty paper is also a great option.
Fill your hamper
Play around with the arrangement of your hamper. Consider using filler to lift items and protect them. Scrunched up paper or shredded paper works well – you could cover it with tissue or wrapping paper to make it look pretty. You could also tape items to keep them in place.
Consider wrapping
Cellophane is generally used to wrap a hamper as it is see-through but consider if this is necessary. You could reduce the need for plastic by wrapping in paper or recycled fabric?
Enter our competition today for a chance to win a fabulous Dairy Diary hamper
Our hamper is designed to coordinate with the colour scheme of the 40th Anniversary Edition of the Dairy Diary and the Pocket Diary and Notebook.
It contains lots of delicious treats and goodies that we are sure you will love!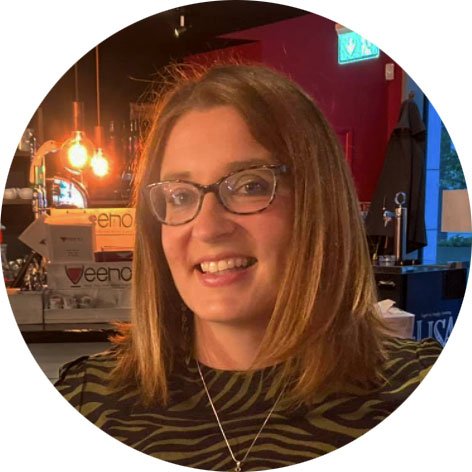 I look after communications and marketing at Dairy Diary. I'm a busy mum and love home baking and cooking for my family. In my spare time I enjoy visiting the theatre, eating out with friends and exploring the great outdoors!