Vegetable Chow Mein
Who needs a take-away when you have this delicious Vegetable Chow Mein recipe? The classic combination of crunchy vegetables, tender noodles and egg works perfectly. Taken from
Just For One or Two
Cookbook.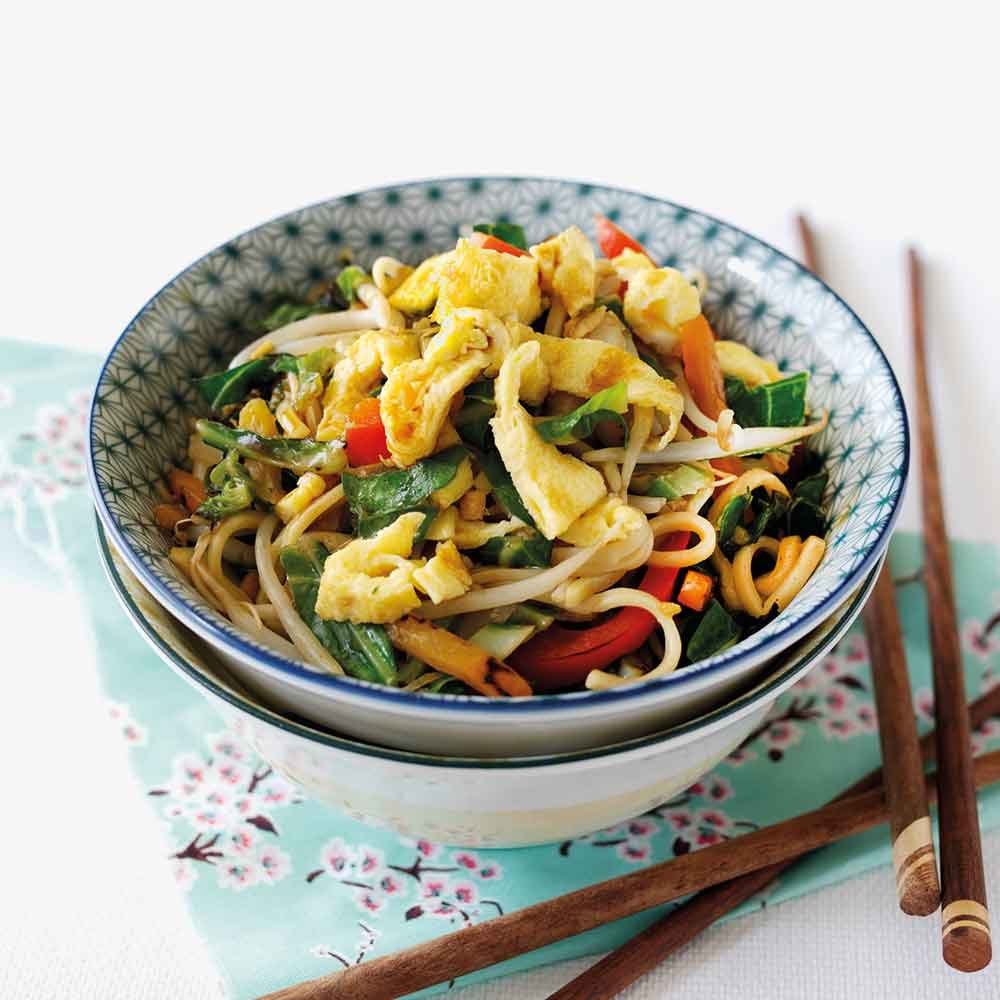 Ingredients
Cornflour 2 tsp
Soy sauce 1 tbsp
Tomato ketchup 1 tbsp
Vegetable stock 150ml (¼ pint)
Root ginger 2cm (¾in) piece, peeled and finely chopped
Garlic 1 clove, peeled and crushed
Olive oil 2 tsp
Mixed vegetable stir-fry 325g pack
Cooked egg noodles 300g pack
Egg 1
Salt and freshly ground black pepper
Instructions
1
Put the cornflour in a small bowl and mix in the soy sauce and ketchup to make a smooth paste. Stir in the stock, ginger and garlic.
2
Heat 1 teaspoon of the oil in a wok or large frying pan over a medium heat. Add the mixed vegetables and stir-fry for 2 minutes.
3
Add the noodles to the pan and stir-fry for 1 minute. Mix in the soy mixture and cook for a further 2 minutes until the sauce is boiling and has thickened. Remove from the heat.
4
Beat the egg with 1 teaspoon of water and a little seasoning. Heat the remaining oil in a small frying pan, pour in the egg and cook, stirring lightly with a fork, until it is browned and set.
5
Loosen the edges of the omelette and slide it onto a chopping board. Roll it up and cut it into thin slices. Spoon the noodles and vegetables into warmed bowls and top with the omelette strips.
Emily Davenport