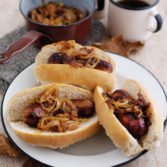 Spicy Hot Dogs with Caramelised Onions
Spicy Hot Dogs with Caramelised Onions taken from the
Quick After-Work
Cookbook.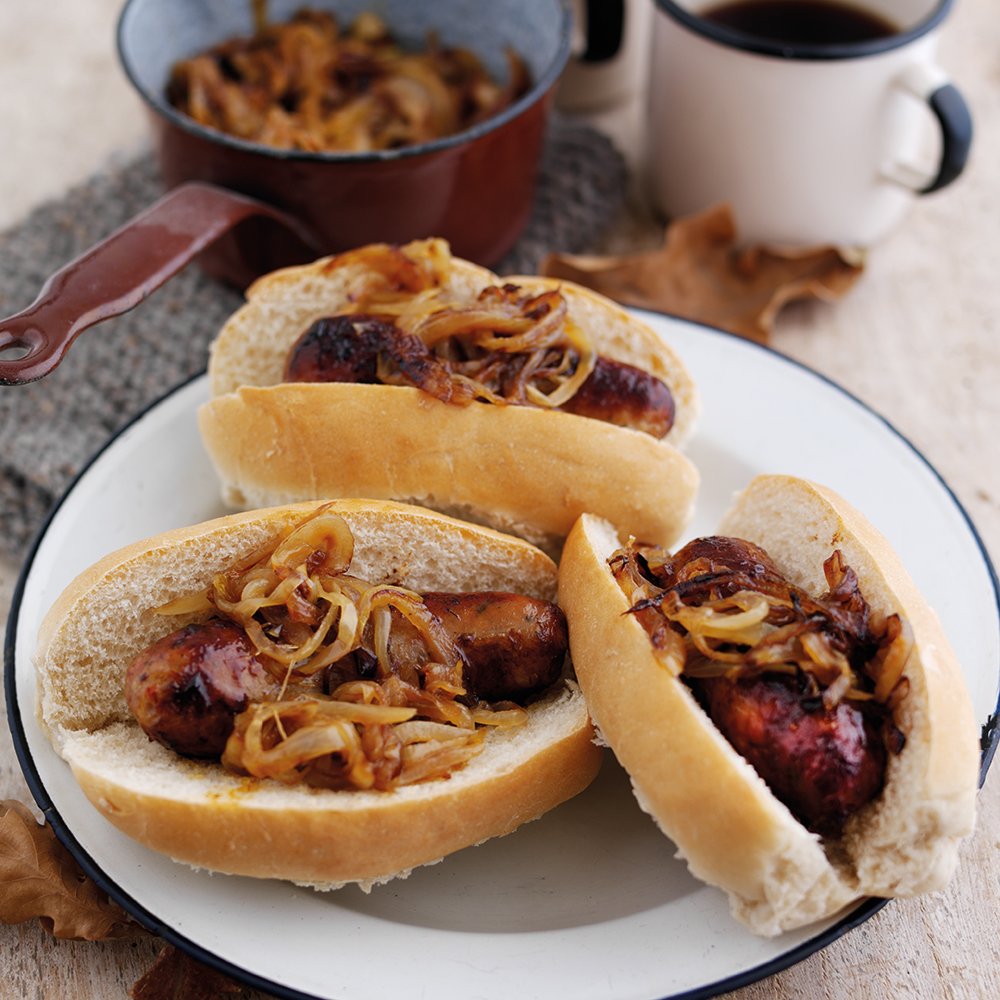 Ingredients
Butter 25g (1oz)
Olive oil 2 tbsp
Onions 2 large, peeled and sliced
Caster sugar 1 tsp
Good quality pork sausages 6
Clear honey 2 tbsp
Soy sauce 1 tbsp
Tabasco sauce 1 tsp or to taste
Hot dog or crusty rolls 6, split
Instructions
1
In a large heavy-based pan, melt the butter and 1 tablespoon oil over a medium heat until foaming. Add the onions and mix well. Cover and cook gently for 10 minutes, stirring occasionally. Add the caster sugar, increase the heat and cook for a further 10-15 minutes, stirring frequently, until golden.
2
Meanwhile, heat remaining oil in a large frying pan, then add the sausages and cook over a medium heat for 12-15 minutes, turning frequently, until cooked. Turn down the heat.
3
Mix together the honey, soy and Tabasco sauces and pour over the sausages. Stir until glazed.
4
Pop a sausage into each roll and top with caramelised onions.
Emily Davenport