Indulgent Chocolate Mousse
An Indulgent Chocolate Mousse recipe taken from the perfect portions chapter of the
More Taste & Less Waste
Cookbook.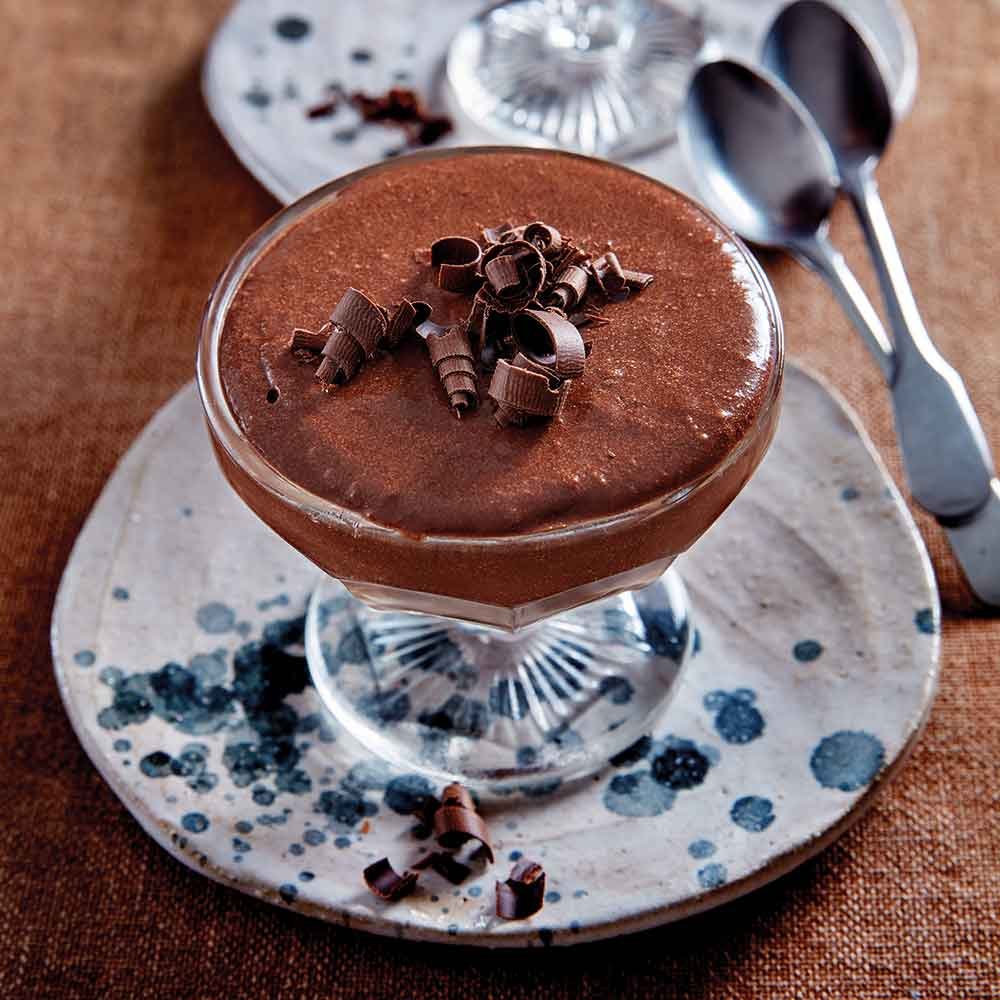 Ingredients
Dark chocolate 100g bar
Butter 25g (1oz)
Icing sugar 2 tbsp
Eggs 2, separated
Vanilla extract ½ tsp
Chocolate curls to serve
Instructions
1
Break the chocolate into a heatproof bowl, add the butter and 4 tablespoons water and place in a microwave oven on medium power for 30 seconds. Stir well and microwave for another 30 seconds on medium power. Stir well and if the chocolate hasn't completely melted then return it to the microwave for a further 30 seconds on medium power. Stir until smooth.
2
Beat in the icing sugar then the egg yolks, one at a time, and the vanilla extract.
3
Whisk the egg whites until stiff, then fold a small amount of the whisked white into the chocolate mixture until well mixed. Add the remaining whisked white to the chocolate mixture and fold it all in.
4
Divide the mixture between two serving dishes and chill for at least 30 minutes. Scatter over some chocolate curls just before serving, if you like.
Katy Hackforth