Halloumi Salad with Orange, Pomegranate & Hazelnut
A fresh and delicious Halloumi Salad with Orange, Pomegranate & Hazelnut taken from the
Quick After Work
Cookbook.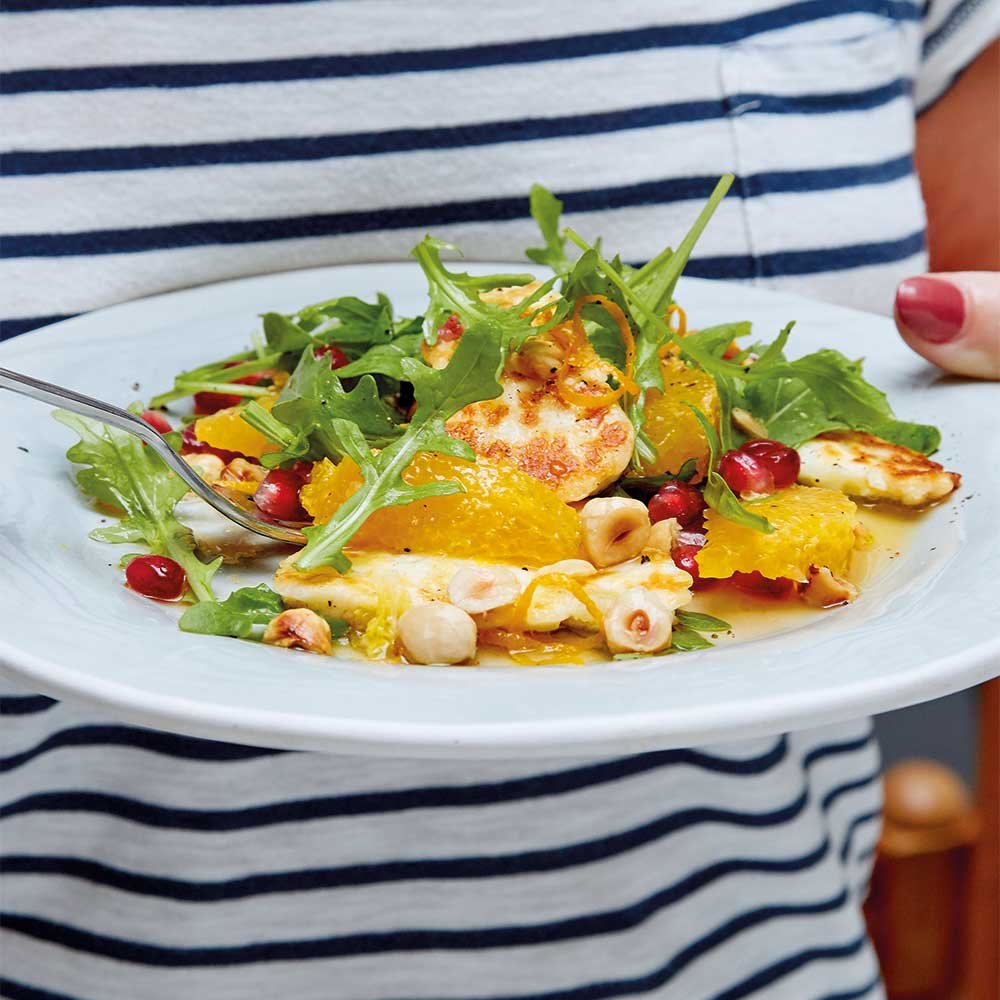 Ingredients
Oranges 2
Hazelnut oil 1 tbsp
Salt and freshly ground black pepper
Rocket leaves 50g (2oz)
Pomegranate seeds 50g (2oz)
Blanched hazelnuts 40g (1½oz), roughly chopped and toasted
Halloumi cheese half 250g pack, sliced
Instructions
1
Grate the zest from one of the oranges and reserve. Cut the skin off both oranges, cutting just to the flesh. Holding the peeled oranges over a bowl to catch the juice, slice in between each segment and remove the flesh. Squeeze the membranes to get the maximum juice from them before discarding. Add the hazelnut oil to the juice and season with salt and pepper.
2
Divide the rocket leaves between two plates, arrange the orange segments on top, then scatter over the pomegranate seeds and hazelnuts.
3
Heat a lightly oiled griddle pan, add the halloumi and cook for about a minute on each side, then place the halloumi on the salad.
4
Drizzle over the orange juice dressing, scatter over the reserved zest and serve immediately.
Emily Davenport