Cherry Yogurt Ice
This Cherry Yogurt Ice is a great dessert for entertaining as it looks so pretty but can be made in advance – leaving you time to spend with your guests.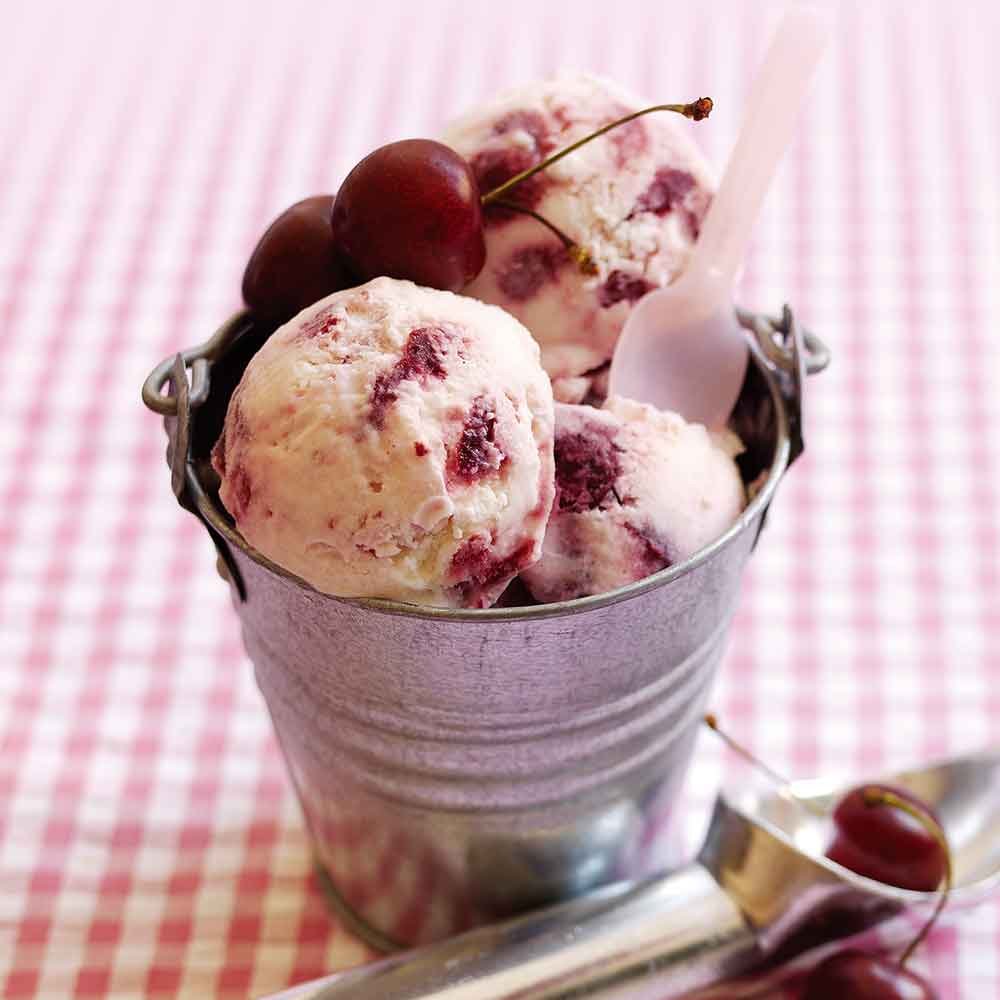 Ingredients
Vanilla yogurt 2 x 450g tubs
Milk 6 tbsp
Caster sugar 25g (1oz)
Cherries 225g (8oz), halved and stoned
Instructions
1
Pour one tub of yogurt into a large plastic container. Whisk in the milk and sugar and then whisk in the other pot of yogurt. Put on the lid and freeze for 3 hours until almost solid.
2
Break up the frozen yogurt and then whisk well until almost smooth. Stir in the prepared cherries and then return to the freezer for 3 hours until firm. Take the ice cream out of the freezer 10 minutes before serving.
Emily Davenport