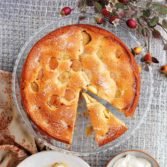 Bobbing Apples Cake
Bobbing Apples Cake is just one of the weekly inspirational recipes featured in the
Dairy Diary
2020.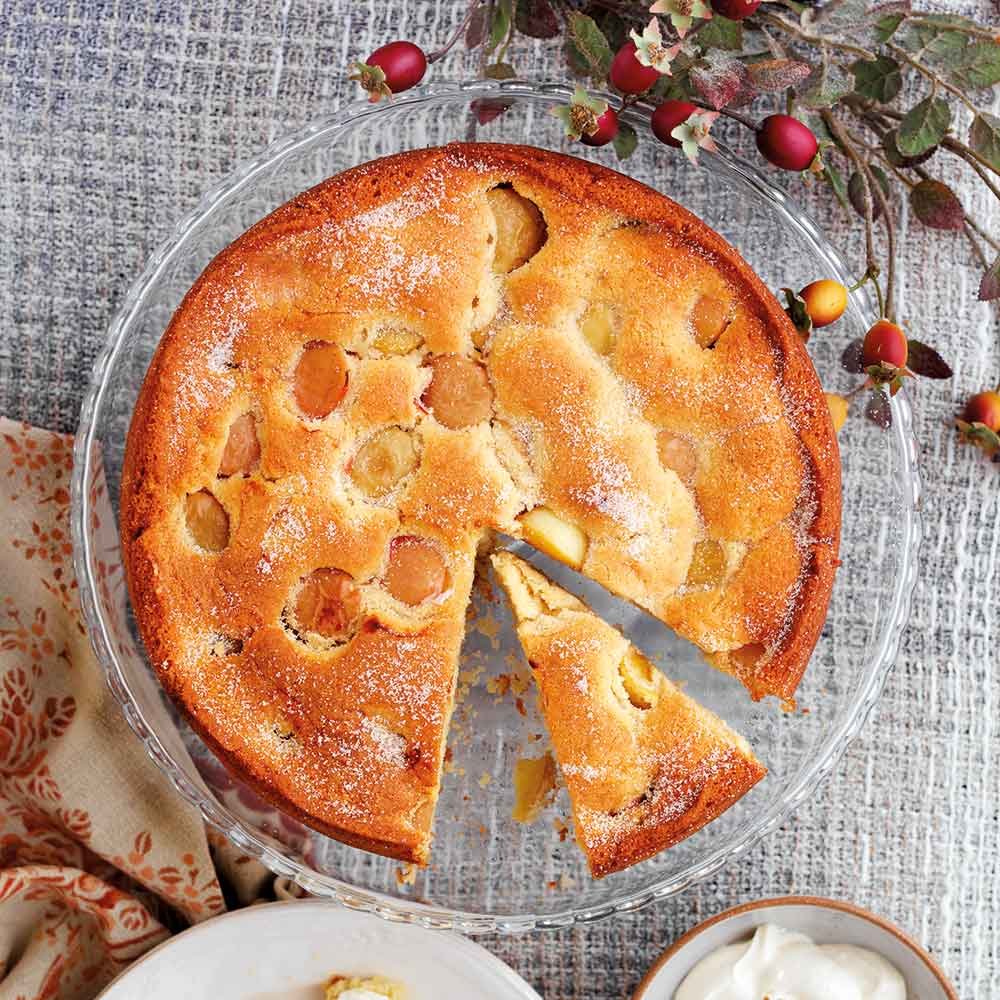 Ingredients
Dessert apples 3 large
Lemon 1, finely grated zest and 2 tbsp juice
Golden caster sugar 150g (5oz) plus 4 tsp
Butter 150g (5oz) plus extra for greasing, softened
Egg 1 large
Vanilla extract ½ tsp
Soured cream 300ml tub
Plain flour 225g (8oz)
Baking powder 2 tsp
Salt a pinch
Double cream 150ml (¼ pint)
Calvados 2 tbsp
Instructions
1
Preheat oven to 180°C/160°fan/Gas 4. Butter a 23cm (9in) springform cake tin. Use a melon baller to make rounds of apple (keep skin on) and toss in lemon juice mixed with 3 teaspoons caster sugar. Aim for about 36 balls. Set aside.
2
Cream butter and sugar until pale and fluffy, beat in egg, then vanilla and 200ml (7fl oz) soured cream. Stir in flour, baking powder, salt and lemon zest. Spoon into tin. Push apple balls into mix, skin side up. Bake for 50 minutes until firm to touch.
3
Sprinkle remaining 1 teaspoon caster sugar over. Leave to cool for 15 minutes then remove ring from tin and cool on a wire rack.
4
Whip double cream to soft peaks, then whisk in leftover soured cream and Calvados. Serve with slices of warm or cooled cake.
Emily Davenport