Arancini
Delicious, crispy, deep fried Arancini – balls of rice with a mozzarella cheese filling and crunchy breadcrumb coating. A
Dairy Diary
2020 recipe.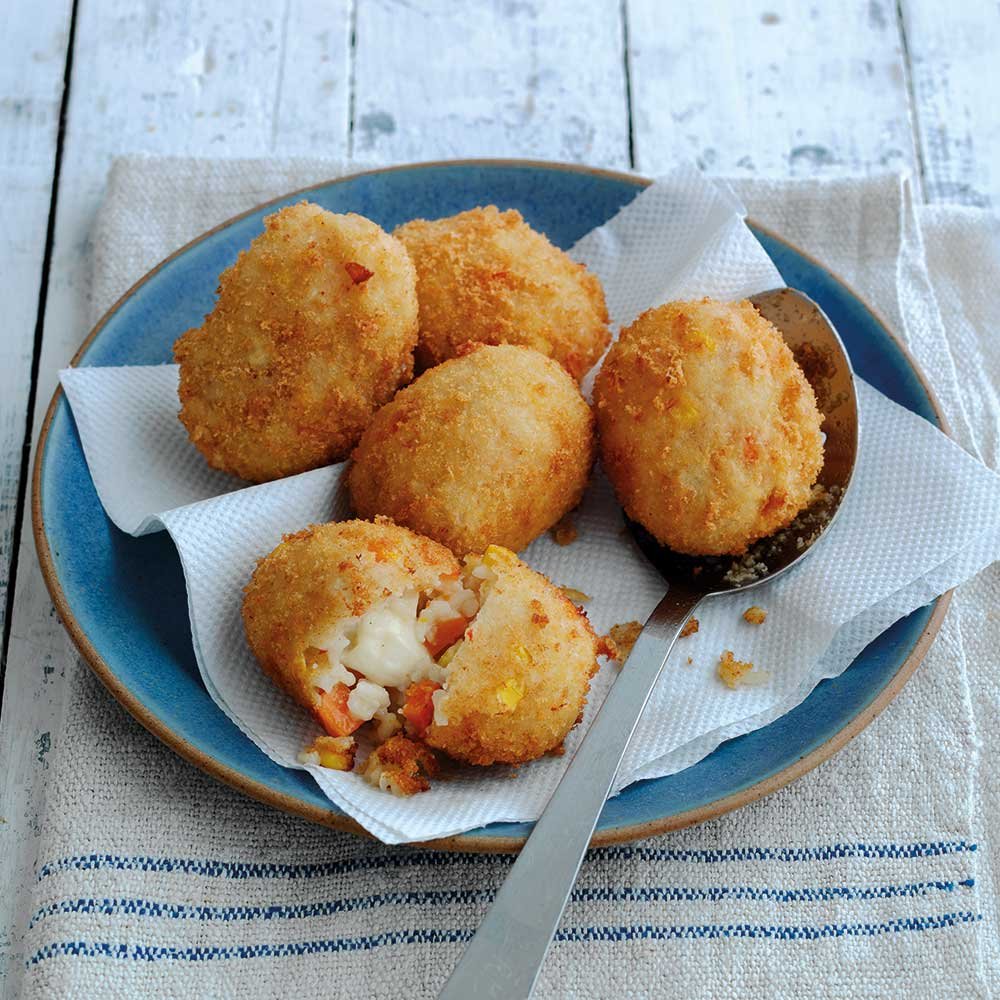 Ingredients
Mozzarella cheese 75g (3oz), pulled into 8 pieces
Plain flour 25g (1oz)
Dried breadcrumbs 50g (2oz)
Vegetable oil for deep frying
Instructions
1
Divide cold risotto into eight portions and roll each into a ball. Push a piece of mozzarella into centre of each and reshape the balls, enclosing the mozzarella.
2
Mix flour with 5–6 tablespoons cold water to make a smooth batter. Coat risotto balls in batter then in breadcrumbs.
3
In a large pan, heat oil for deep frying. Deep fry the risotto balls, in batches, for 3–4 minutes until golden. Drain on kitchen paper. Serve hot or cold.
Emily Davenport