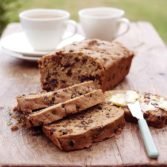 Lincolnshire Plum Bread
Tea breads feature a great deal in our national repertoire of recipes and Lincolnshire Plum Bread is one of the best, an adaptation from a recipe from The George at Stamford. It hardly needs buttering. Recipe from
Around Britain
Cookbook.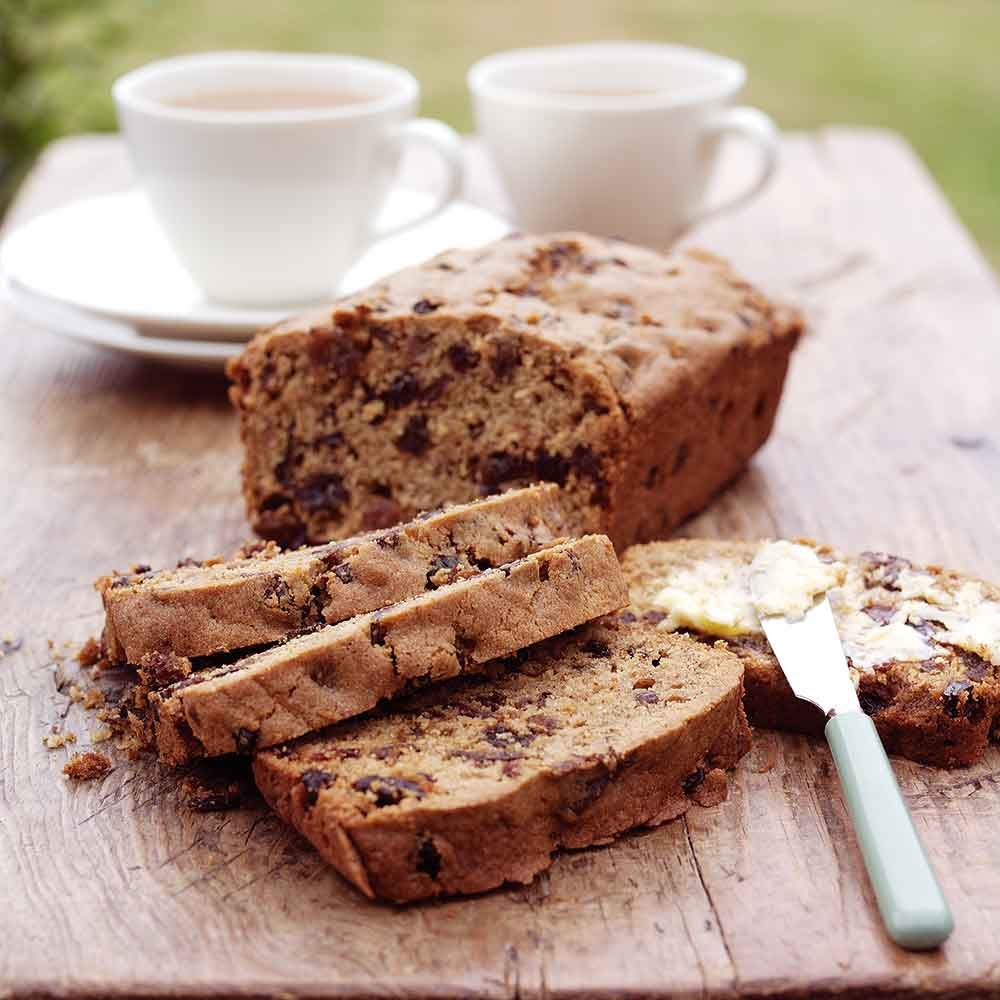 Ingredients
Butter 110g (4oz)
Demerara sugar 110g (4oz)
Eggs 2
Brandy 1 tbsp
Self-raising flour 200g (7oz)
Ground cinnamon 1 tsp
Mixed spice ½ tsp
Ready-to-eat prunes 110g (4oz), chopped
Currants 110g (4oz)
Sultanas 110g (4oz)
Instructions
1
Preheat the oven to 120°C/250°F/Gas 1⁄2 and butter and strip line a 900g (2lb) loaf tin along the base and up the short sides.
2
Cream the butter and sugar until light and fluffy. Beat in the eggs and brandy.
3
Sift and fold in the dry ingredients, then stir in the fruit. Spoon the mixture into the loaf tin and smooth the top. Bake for 2 hours then check and cook another 15–30 minutes. Cool in the tin and then remove and slice for serving. Butter the slices if you prefer.
Emily Davenport