You may recognise the expression "it's better to give than receive", but did you know this is backed up by research and that helping others is good for you?
Cast your mind back to the last time you did something nice for somebody else.
Do you remember how it felt when you saw their surprise, followed by a smile on their face? It made you feel pretty good, didn't it? Well, there's actually a scientific explanation for the buoyant sensation that arises when we are helping others.
To begin understanding this, we must travel back to the time of our ancient ancestors…
We are hardwired for connection and offering someone assistance in the days when humans lived on the savanna may have aided one's own survival. If you offered a helping hand to someone in need, the hope was that maybe they'd help you out when you needed it most in the future.
Volunteer benefits
While assisting a friend might not confer the same survival benefits as it did in the distant past, studies show that helping others could contribute to a longer lifespan in other ways. Supporting others can reduce our own stress levels (leading to a lower risk of disease) and decrease loneliness, which can affect both physical and mental health.
Volunteering on a regular basis also connects you to others and can increase your self-confidence in the process. By measuring brain activity in volunteers, researchers have even discovered that supporting others gives us great pleasure on a chemical level. Ergo, the more we give, the happier we feel!
Increase wellbeing
If a regular volunteering commitment is beyond you right now, try a small gesture. Smiling at a stranger, checking on a neighbour or leaving seeds out for the birds confers the same feel-good benefits.
Acts of kindness may also encourage others to repeat the good deeds they've experienced themselves – contributing to a more positive community!
So help others because you care and reap rewards that enrich your own sense of self in the process. It's a win-win situation. So what are you waiting for?
12 Simple Ways to Help Your Friends, Family and Community
Take the time to write a heartfelt thank you note after receiving a gift.
Offer to help an elderly neighbour or relative with tasks they find difficult, perhaps doing the food shop, or mowing the lawn.
Give a genuine smile to those you encounter while out and about.
For a friend or relative's birthday, write a list of happy memories you have shared together and turn it into a scrapbook complete with printed photos and mementos.
Sign up to give blood, if you are able to.
Pass on a book you really loved to someone you think would enjoy it.
If you have a special interest or skill – maybe you're a star gardener, or can speak another language – offer to teach it to someone in your life who has previously expressed an interest in learning it. Or you could teach a child in your life how to ride a bike, or instruct a technophobe on how to send an email.
Enjoyed a delicious meal at your local pub, or really enjoyed visiting a small museum on your holidays? Take time to leave a glowing review so that others will be able to enjoy it as well.
Ever find yourself thinking how grateful you are for your partner, what a great job your colleague has done, or how well that colour of jumper suits your friend? Tell them so!
Donate unworn clothes or blankets to a homeless shelter or women's refuge.
Organise or join in with a community litter-picking session in your local area.
Look out for small acts of kindness you can offer throughout the day: hold the door or pay for the coffee of the person behind you.
Loved by millions for over 40 years, this diary just gets better and better!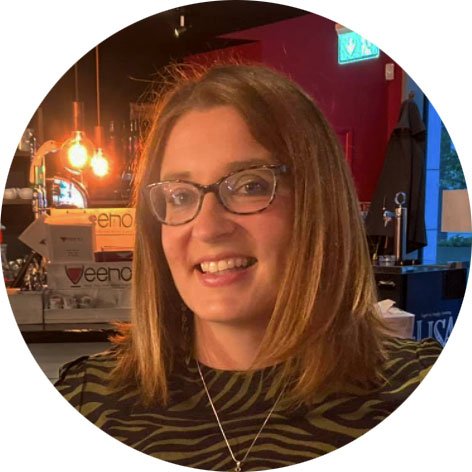 I look after communications and marketing at Dairy Diary. I'm a busy mum and love home baking and cooking for my family. In my spare time I enjoy visiting the theatre, eating out with friends and exploring the great outdoors!