Halloween: the perfect time for spooktacularly scrumptious recipes!
From recipes to use up your carved pumpkin to fun, scary cookie-monsters…
Whether you want to bake with children, get creative for trick-or-treaters or simply have some spooky snacks to yourself, we have the perfect Halloween recipes for you!
Spooktacular savoury recipes:
Don't let those Halloween pumpkins go to waste. Make this tasty frittata using the leftover flesh from your pumpkin carving.
This delicious Pumpkin & Ginger Risotto recipe is from the Dairy Diary Collection.
These tasty seeds with a kick are a perfect way to not waste any pumpkin this Halloween!
Sweet treats (tricks optional!):
A poptastic recipe to 'trick' or 'treat' visitors with some roulette-style popcorn!
These delicious, little spiced Pumpkin Tartlets are from the Dairy Diary Collection.
The must-do recipe for Halloween, these Pumpkin Streusel Muffins taste SO good and are easy enough to make with the children.
Super-fun spooky recipes, perfect to make with children:
Scarily scrumptious Tarantula Truffles from the Dairy Diary Collection.
Spookily delicious Ghostly Sweet Treats from the Dairy Diary Collection. Perfect for Halloween!
These scarily easy Monster Mummies Choc Chip Shortbread are taken from the Dairy Diary Collection.
These spooktacular Trick or Treat Brownie Graveyard Bars are from the Dairy Diary Collection.
For more Halloweeny fun:
Visit our When is Halloween? blog to find out about the history of Halloween in the UK, or our How to Carve a Pumpkin blog if you need some tips on how to get started on yours.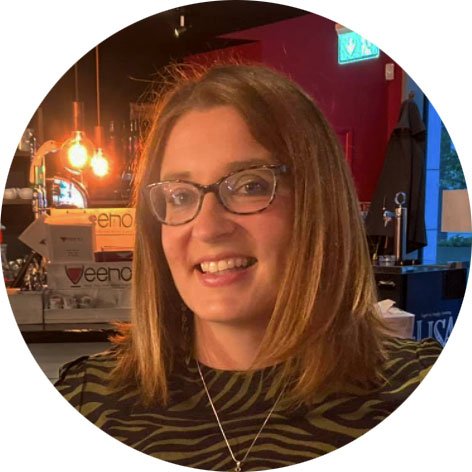 I look after communications and marketing at Dairy Diary. I'm a busy mum and love home baking and cooking for my family. In my spare time I enjoy visiting the theatre, eating out with friends and exploring the great outdoors!