Monster Mummies Choc Chip Shortbread
A scarily easy Monster Mummies Choc Chip Shortbread recipe taken from the
Dairy Diary
. Perfect for Halloween.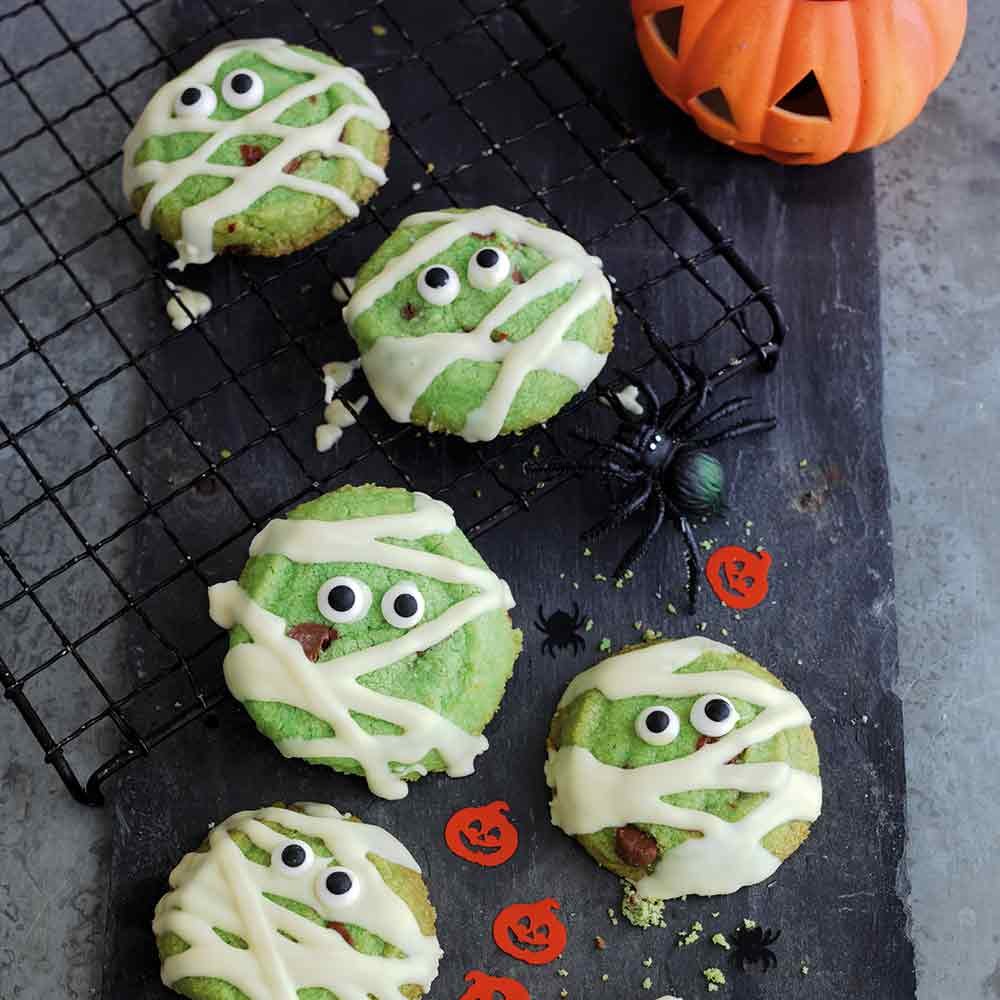 Ingredients
Butter 175g (6oz), softened
Caster sugar 75g (3oz)
Plain flour 175g (6oz)
Semolina 75g (3oz)
Green paste/gel food colouring
Milk or plain chocolate chips 50g (2oz)
White choco melts 160g pack
Candy eyes 20
Instructions
1
Preheat oven to 200°C/180°fan/Gas 6 and line a baking tray with baking paper.
2
Cream butter and sugar together until light and fluffy. Fold in flour and semolina and enough food colouring to make a bright green. Stir in chocolate chips.
3
Tip out mixture onto a floured surface and shape into a log about 4-5cm (2in) diameter. Wrap in baking paper and freeze for 10 minutes to firm up.
4
Unwrap shortbread, slice into 10 and place on baking tray (they may crack a little but you can push them back together as you place them on the tray). Bake for 10-12 minutes until just firm then cool on a wire rack.
5
When cold, melt choco melts in a bowl over a pan of barely simmering water. Use to affix eyes, then drizzle over to create 'bandages'. Leave to set.
Emily Davenport