By far the most popular Dairy Diary recipe EVER!
So many of you LOVE this recipe so to make it easier for everyone, a video has been created along with some ideas for decorating.
This recipe has been loved since its first appearance in the Dairy Diary and it also featured in the Dairy Diary Favourites Cookbook. It has been passed down through generations of families who all swear by the recipe and it has been enjoyed at so many family celebrations!
It makes the perfect Christmas cake with a delicious mix of dried fruits, glace cherries, nuts and spices!
The recipe calls for cherries and walnuts to be added before baking to decorate. This looks and tastes great if you want to keep things simple but if you are making the boiled fruit cake as a Christmas cake, you may want some more elaborate decoration?
There are lots of ways to do this involving icing, marzipan and fruit – it comes down to personal choice.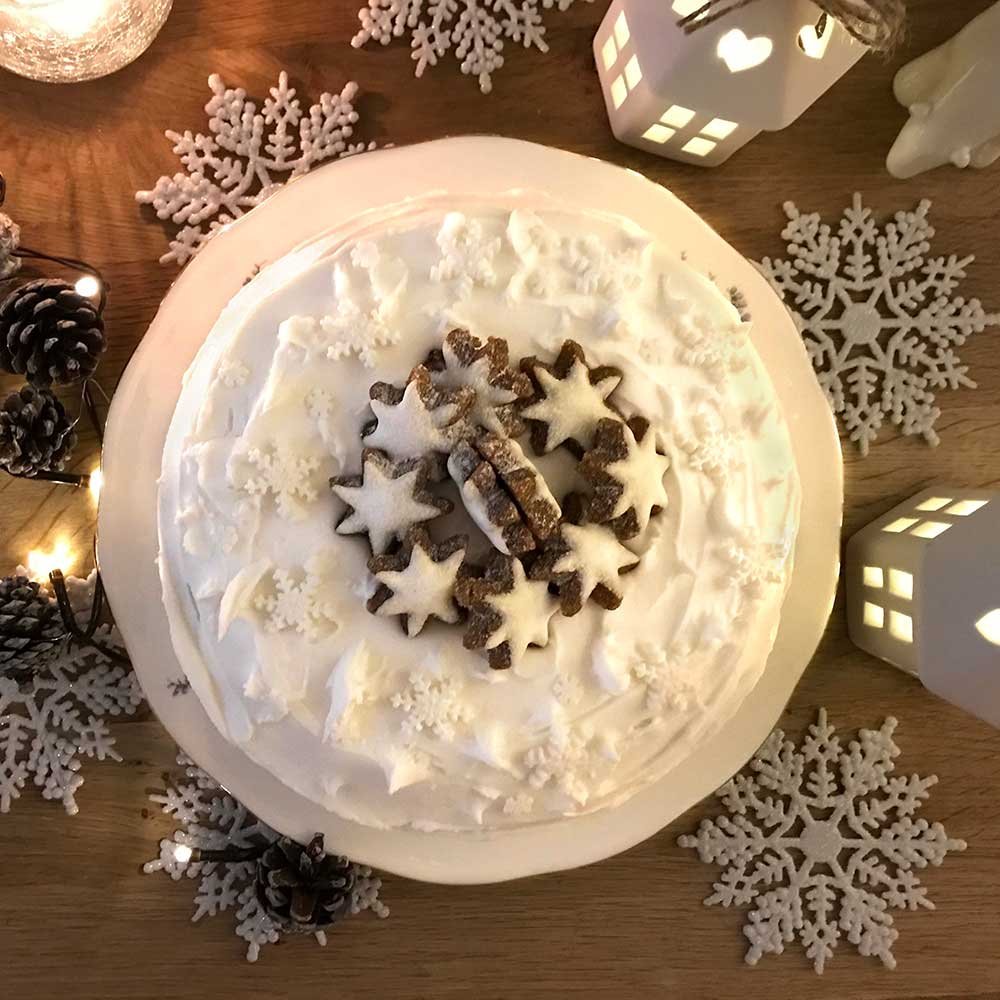 Spiced Stars
Make the biscuits according to the Dainty Iced Gingerbread recipe. Ice the cake simply with ready to roll icing or royal icing (see recipe below) and use the decorated biscuits to decorate around the edges or on the top of the cake.
Glazed Fruit
Not a fan of icing and marzipan? Try a "naked" cake with glazed fruit and nuts on the top. Brazil nuts, walnuts, almonds, pecans, dried orange, sultanas, cranberries and glace cherries all work well – choose your favourites!
Melt 2 tbsp of apricot jam and brush over the cake. Gently push your chosen fruit and nuts onto the cake using the jam as "glue". Leave to set and finally brush a little more heated jam over the top to give a glazed finish.
Snowy Icing with a Christmas Scene
Great for those of us who like things a bit more rustic as the less perfect the icing – the better. Spread royal icing over the cake and use a palette knife to make peaks with the icing to give a snowy effect. You could spray with an edible glitter spray to add some sparkle before adding your favourite Christmas figures.
How to make Royal Icing
1. Whisk 2 egg whites in a mixing bowl until frothy and then beat in 450g (1lb) icing sugar, a little at a time. You can use an electric whisk for this at first but then use a wooden spoon or the icing sugar will cover you and the kitchen!
2. Beat in 2 tsp lemon juice and 1 tsp glycerine.
3. Spread all over the cake; to the desired texture and allow to firm up.
This recipe, along with many more classics that you will use over and over again, is from The Dairy Book of Home Cookery.This book is about easy, everyday cooking and is an essential in every kitchen.
This iconic cookery book that has been enjoyed by millions over the years would make the perfect gift. It is available to buy now with delivery in time for Christmas.
The seasonal recipes featured in the Dairy Diary will help to ensure you are using the best produce for the time of year - helping to cut down on waste and food miles.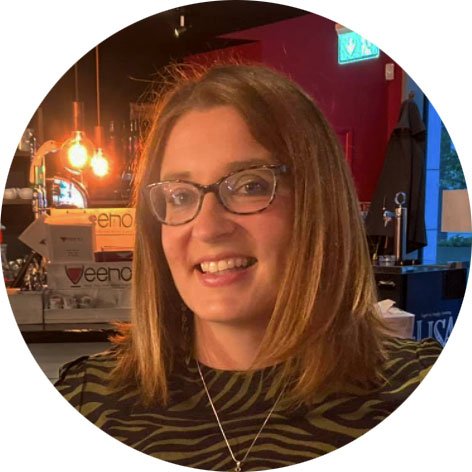 I look after communications and marketing at Dairy Diary. I'm a busy mum and love home baking and cooking for my family. In my spare time I enjoy visiting the theatre, eating out with friends and exploring the great outdoors!